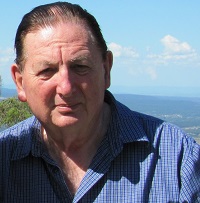 Warning
: Undefined array key 0 in
/home/i2pcom/public_html/wp-content/plugins/simplybook/simplybook.php
on line
112
Warning
: Undefined array key 0 in
/home/i2pcom/public_html/wp-content/plugins/simplybook/simplybook.php
on line
112
Disruption, as we all know, is an inevitability that is to be feared.
If that fear can be used to motivate a chain reaction of positivity, then we have everything to gain and nothing to lose.
Fear is already building around the knowledge that Amazon will be entering the pharmacy market in Australia and that artificial intelligence systems like the replacement of health practitioners with avatars, (lifelike holographic images that replicate the physical appearance of actual doctors and pharmacists, which can interact remotely with patients and still retain the "personal touch"), have reached the implementation phase.
If that fear begins to paralyse individuals involved in otherwise successful pharmacy business models to this point in time, then it must be apparent that cultural practices need to be challenged and restructured.
Fear of disruption actually becomes more damaging than the disruption itself.
Morale suffers, and employee confidence in their own organisation slumps unsustainably causing destabilisation at many levels.
And with disruption becoming the new "normal" it is obvious that a system for rebuilding culture, (through challenge and restructure) has to be factored in to a pharmacy P & L statement as a new and ongoing expense item.
It can only be paid for through the generation of productivity that stimulates creativity and innovation, which further builds positivity – the insurance against disruption.
The first step in adapting to disruption is to identify what the outcome will be by not accepting and understanding the challenge.
In other words, creating a knowledge generation system and then create an extension for sharing that knowledge reciprocally with others facing identical or similar disruption within their own business models.
The reality is that for most businesses, there is time to adapt and there are ways to develop a continuous innovation process as standard practice.
Disruption is coming anyway, sooner or later, so it makes sense to have a go now at trying to prepare for it on a permanent systemised basis.
Disruption should be regarded as something to embrace and adopt, if it can be restructured for your own organisational use.
So what culture changes need to be embraced?
At i2P we would say that pharmacy proprietors need to become more entrepreneurial and that pharmacy staffs need to be allowed to develop to become intrapreneurial.
To better understand these roles they are further defined as:
"An entrepreneur is an individual who conceives the idea of starting a new venture or restructuring an old venture, takes all types of risk, not only to put the product or service into reality but with the vision, discipline and leadership to see a project through what is always a difficult pathway to an end-point".
They are people, who;
* Initiate and innovate a new concept,
* Recognise and utilise opportunity,
* Arrange and coordinate resources such as manpower, material, machine and capital,
* Take suitable actions,
* Face risks and uncertainties,
* Establish start-up entities in support of an existing entity, or as a primary business separate to existing entities.
* Add value to the product or service,
* Take decisions to make the product or service a profitable one,
* Be responsible for the profits or losses of the organisation.
Entrepreneurs are always the market leader regardless of the number of competitors because they bring a relatively new concept in the market first and introduce change.
Amazon is a perfect example here because of their willingness to embrace disruptive technologies and turn them to their own advantage.
They enter a new market segment devoid of any market share themselves, but very quickly disrupt the entire market to eventually emerge as a market leader.
"An intrapreneur is nothing but an entrepreneur working within the boundaries of an existing organisation".
* An intrapreneur is an employee of an organisation, who has the authority to initiate creativity and innovation for the organisation's products, services and projects, redesigning the processes, workflows and systems with the objective of transforming them into a successful venture for the total enterprise.
* Intrapreneurs believe in change and do not fear failure – they discover new ideas, look for opportunities that can benefit the whole organisation, take risks, and promote innovation to improve the organisation's performance and profitability.
Resources are provided by the organisation.
* The job of an intrapreneur is extremely challenging; hence they are appreciated and rewarded by the organisation accordingly.
* Intrapreneurs are traditionally appointed within the organisation, with the objective to bring operational excellence and gain competitive advantage.
The important distinguishing points between entrepreneur and intrapreneur are noted, as follows:
* An entrepreneur is defined as a person who establishes a new business with an innovative idea or concept.
An employee of the organisation who is authorised to undertake internal innovations in product, service, process, system, etc. is known as an intrapreneur.
* An entrepreneur is intuitive in nature, whereas an intrapreneur is restorative in nature.
* Entrepreneurs uses their own resources, i.e. human resources, machine, money, etc. while for intrapreneurs, the resources are readily available, as they are provided by the organisation.
* An entrepreneur raises their own capital.
Conversely, an intrapreneur does not need to raise capital; rather it is provided by the organisation.
* An entrepreneur works in a newly established or restructured organisation.
An intrapreneur is a part of an existing organisation.
* An entrepreneur is their own boss, so is independent to take decisions.
An intrapreneur works for the organisation and cannot take independent decisions.
Restraints exist as a defined process where decisions have to be signed off by the entrepreneur or the appointed delegate for the organisation.
This is one of the salient features of an entrepreneur; he is capable of bearing risks and the uncertainties of the organisation.
Unlike the intrapreneur, where the organisation bears all the risks, including the success (or not) of the outcomes.
* An entrepreneur works hard to enter the market successfully and creates a defined market segment.
In contrast, the Intrapreneur works for organisation-wide change to bring innovation, creativity and productivity, to cover the cost of change research and management.
* Entrepreneur and intrapreneur play complementary roles in meeting the challenge of disruption and the management of the resultant change processes, to ensure competitiveness is maintained along with financial stability that ensures permanence and survival for the organisation.
i2P was founded, as its title suggests, to provide Information to Pharmacists on a not for profit basis.
As such it has always acted as a de facto intrapreneur for community pharmacy, by reporting trends and future developments, and also providing intellectual capital through the quality of its information.
It has always been futuristic in its reportage, but the lead-time into the future is currently becoming less and less, so that now, for most disruptive change, the future has reduced from about five years lead-time to almost a 24  hour cycle.
And the only way to increase lead-time and develop an adaptive system is simply to engage with disruption at the earliest possible date.
That requires a permanent research and intelligence system and a "brain's trust" to interpret disruptive change to an advantageous adaptation of disruptors that will also prove profitable.
An important part of that system already exists within every community pharmacy in the form of its own staff – at least those staff members who have natural leadership ability.
They simply need to be identified and formed up into a Disruptor Team and given a range of tools to identify and deal with disruptive change.
And that team can be leveraged by sharing knowledge with similar teams from other community pharmacies – all coordinated through a single management system that can keep the process on track for a successful outcome.
Intrapreneurs will be a vital component of such a system, as will entrepreneurs, who will have to drive the system, fund it, and bring it to a reality.
And what is the disruptive process that will have the biggest impact on pharmacy?
That answer is becoming very obvious in the form of Artificial Intelligence (AI) that is capable of spawning a range of sub-systems that can displace most qualified health professionals, in part or in total.
In case you missed past i2P articles on this subject, you are referred to the following links:
http://i2p.com.au/avatars-may-take-over-patient-communications-where-to-from-there/
http://i2p.com.au/robots-ai-rx-replacement/
http://i2p.com.au/heres-a-glimpse-into-the-future-of-work-no-monitors-just-3-d-holograms/
The above three articles were published on 16 May 2016, 17 April 2017 and the 23 July 2017.
This current article is published on 16 October 2017.
The point of quoting publishing dates is simply to reflect that AI interest is fast becoming a mainstream topic and the fact that the first holographic health practitioner was launched last month (September 2017), in California and Australia.
At the time of publishing the first article it was thought that it would be at least five years before a working model avatar might become available i.e not until 2021.
Yet it took less than 17 months to produce the first working model!
The University of Southern California (USC), was the organisation responsible for its development, in alliance with some powerful industry alliance partners.
Holographic health practitioners will be marketed on the basis of being able to extend a health practitioner's reach into a patient's home, anywhere in the world, and enable a single practitioner to service larger patient numbers.
The holographic images are coupled to intelligent databases that can deliver up to date information on a wide range of subjects, and to a depth that would not be able to be matched by the practitioner whose holograph is being seen by the actual patient.
The system also has potential for pharmacist clinical practitioners who can use the system to deliver any form of consultation directed to a patient in their home, nursing home or hospital room.
It could form a vital component of a Pharmacy-in-the-Home system.
An Australian community home care group, Silver Chain, have announced that they have launched a system based on Microsoft's Hololens technology, a different system to that of USC that requires the wearing of headsets.
See http://www.healthcareit.com.au/article/australian-home-care-provider-launches-world-first-holographic-doctor
However, the more advanced system developed by USC delivers the most realistic images using a mobile phone as the delivery "lens", and delivers information in a human-like manner illustrating a "personal touch".
The USC  model version is described, as follows:
The Virtual doctor will see you now: USC Virtual Care Clinic starting in ophthalmology & urology
The University of Southern California (USC) Body Computing Center has plans to launch its Virtual Care Clinic, complete with AI-powered virtual doctors, in Ophthalmology and Urology within the next few months.
At the USC Body Computing Conference last fall, Dr. Leslie Saxon, Executive Director of the Body Computing Center, announced plans to launch a Virtual Care Clinic (VCC).
Using everything from wearables & apps to artificial intelligence (AI) & avatars of actual physicians, the clinic is being set up as a prototype for what will some day become standard practice.
This week, they announced eight foundational partners including USC's Institute for Creative Technologies, Doctor Evidence, IMS Health, Karten Design, Medable, Planet Grande, Proteus Digital Health, and VSP Global.
The VCC has ambitious goals. One that caught my eye was using AI-powered avatars of USC physicians to take a complete medical history, interpret it, and provide guidance to patients on next steps.
Other potential applications suggested include providing longitudinal care for veterans with PTSD including virtual reality based therapy, providing ongoing chronic disease management for patients that integrates data continuously captured by apps & wearables, and helping educate patients on complex medical issues.
In one demonstration of current capabilities, a "virtual" Dr. Saxon follows up with a patient whom she saw in clinic for atrial fibrillation.
Asking a series of questions, like what outcomes the patient cares about most, and integrating some information about the patient, the virtual Dr. Saxon uses Doctor Evidence's enormous database of medical research data to run a quick meta-analysis and provide personalized information on things like stroke or bleeding rates, on and off anticoagulation.
The eight partners announced this week highlight the intense focus the VCC will have on the patient experience.
The Institute for Creative Technologies specializes in AI, virtual human interfaces, and virtual reality. Karten Design is a company that focuses on user experience in medical devices. Planet Grande is a television & movie production company.
According to USC, the Virtual Care Clinic will start off by launching in Ophthalmology and then Urology.
The former is particularly interesting given the involvement of VSP Global, both a vision insurer covering more than 70 million people, and eyewear maker.
In fact, VSP announced last year a prototype of sensor-laden glasses that could count steps & distance traveled.
Often, one of the major obstacles in testing a new care delivery model is figuring out who is going to pay for the services. Partnering with a payor who is willing to test that care model and provide some degree of reimbursement is a huge step towards demonstrating real world viability, assuming of course that VSP is going to do that.
And most importantly, the Virtual Care Clinic plans to actually study and share the clinical impact of the technology & care models they try out. According to Dr. Saxon, that thoughtful analysis and iterative redesign will be something that is made publicly available as the VCC evolves over time.
That's something that should be particularly applauded as it will not only support what the VCC does but could actually help extend the model to other centers by showing them that this clinic-of-the-future actually works.
Here's a video of Dr. Leslie Saxon describing the Virtual Care Clinic:
Here is another video illustrating how health information can be delivered by avatar or via a mobile phone app.
The system has the potential to disrupt the information processes traditionally provided by pharmacists.
This disruptor needs to be understood by pharmacists, because it can also become a direct to consumer advertising model, by streaming drug information controlled by Big Pharma, without any qualification by a doctor or a pharmacist.
Big Pharma is known to be heavily investing in artificial intelligence and systems involving  avatar technology.
https://www.youtube.com/watch?time_continue=2&v=1YOX9Bh3jR8
Previous articles published by i2P relating to Amazon are illustrated below.
http://i2p.com.au/amazon-may-force-australian-pharmacy-culture-change-at-last/
http://i2p.com.au/marketing-focus-1-mixed-messages-2-fabulous-fads-3-future-retail-trends-closing-stores-4-ageism-5-amazon-river-of-change/
http://i2p.com.au/the-amazon-supermarket-and-pharmacy-coming-to-a-place-near-to-you/
http://i2p.com.au/planning-for-uncertainty-and-anxiety/
http://i2p.com.au/how-amazon-will-dominate-global-retail/
http://i2p.com.au/retail-disruption-coming-around-the-corner-and-around-the-world/
http://i2p.com.au/e-commerce-giant-may-interest-pharmacy-inventors/
http://i2p.com.au/new-pharmacy-paradigm-drone-delivery/

They are included in this article because of Amazon's culture of embracing technologies like holographic imaging and delivering it in the form of a retail disruptor.
And because holographic imaging is being considered in a wide range of health applications, the technology and its use cannot be ignored.
Initially the USC Virtual Care Clinic will focus on serving chronically ill patients, veterans returning from war, elite athletes and patients who want to be more engaged with their own health care.
The clinic will help veterans combat PTSD through technology called Virtual Reality Exposure Therapy, and it will develop games for physician rehabilitation and create virtual "humans" with the ability to interview patients.
Amazon will certainly provide stimulus for change for pharmacies and most other retail businesses and their suppliers.
"Know your enemy" is an ancient strategy – and it has relevance in today's business survival activities.