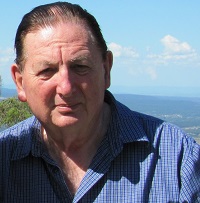 Although the pharmacy profession in Australia has the ability to change its culture it has generally relied on external forces to create the necessary impulse and reaction.
Traditionally, the force has originated from government, the medical profession, government and medical combined, Big Box Retail and more recently, mainstream media combination generally promoting a global pharma marketing strategy (often involving manipulated news or evidence reports).
It is a lot to contend with but all of the above power sources have been a source of stimulatory reaction within the Pharmacy profession – all with different agendas and always seeking to control or manipulate the pharmacy profession in some capacity.
However, pharmacy reaction has always been to build a bigger and better lobbying system and create protective legislation to protect the borders of pharmacy practice.
Rarely has pharmacy  countered by engaging a strategic warfare that does not take prisoners, believing it did not have the scale or resources of a big business to succeed in such an approach, since many pharmacies even work online now a days to improve their business, so you can find services as Canadian Pharmacy online that offer medicines with prescription. As a result, pharmacy has been pursued by all the above predators for different reasons from each source.
Reacting to pressure, rather than creating some additional strategic pressure in its own right, has created lacklustre leadership within the profession, and as a consequence, divisions within pharmacy caused by a "grass-roots" response to a poor policy put in place by a defensive leadership culture.
Chemist Warehouse, the "big yellow box" pharmacy group is just one type of coalface solution that has created pro-active policy responses and has been seen to "make waves" and be disruptive when viewed by the more traditional pharmacy operators.
So instead of evolving a continuous, competitive and proactive cultural change as a means of creating new and unified pharmacy direction, always there is vocal complaint and a demand made of pharmacy leaders to protect the status quo.
In those circumstances, pharmacists get the leaders they deserve.
It is also the lack of cultural change that irritates everyone, including pharmacists themselves, and allows the predators noted to exploit these chinks in our collective armour.
Pharmacists should also note that when they have competitors that have undertaken a process of cultural change, be they Chemist Warehouse, other health professions or other businesses in general – if their rate of cultural change is emerging at a much faster pace than your own, "then the end is nigh", depending on the size of the gap created.
Pharmacists habitually fail to recognise opportunity, even when it is ours for the taking – so others fill the opportunity gaps we fail to service.
Don't run from challenge – evaluate the disruption, adapt, share and formulate a positive strategy and invest in your future by going down an innovation pathway.
With the advent of Amazon planning to become not just a major force in Australian retailing – but the only force (in their view) with no prisoners to be taken, pharmacy is ill-prepared to meet the challenge.
Given that i2P has been warning about the Pharmaceutical Benefits Scheme (PBS) being at the end of its life cycle, a market opportunity for Amazon opens up in the format of a discount private prescription market.
How can Amazon enter into a highly protected Australian pharmacy market?
Well, by simply forming an alliance with one or more well-managed pharmacies that become "the face" of Amazon pharmacy, and then exercising its massive purchasing capacity to create alliance relationships with global or local pharma's to generate coupons that create a discount value.
An intermediate company is formed to manage the issue of coupons.
Patients are encouraged to become members of the coupon service by paying a fixed fee on an annual basis (payable by weekly, fortnightly or monthly instalments).
The fee will be at its most expensive when paid weekly.
Think of this service fee as being relative to the PBS impost fee.
Patients can then apply for a range of coupons relative to the drug brands they have been prescribed.
As the discount private script market grows, ownership of the system is transferred to a new master.
Once, dispensing was totally owned by pharmacists until the PBS changed that perception with government having won up to a 90 percent market share of the community pharmacy market.
Ownership will now pass to global pharma's control through coupon use, unless compounding and generics are a major part of a pharmacy-controlled pharmacopeia.
Medical cannabis regulated under S3 could change the entire pharmacy and chronic illness landscape.
Leadership urgently required here!
In the US, drug coupons can have an effect on patient drug costs of up to $150 for a single drug.
Read here that the Amazon pharmacy can demonstrate a lower price for some drugs that may be $150 cheaper than the local independent pharmacy.
Going back to our run-down PBS system we are progressively seeing basic drugs being dropped from the scheme to make "head-room" for supposedly newer life-saving drugs at ever-increasing cost, generating super profits for those pharma's to allow cross investment into their coupon systems for their basic drug range.
In other words, the taxpayer ends up subsidising all drugs on the Australian market and simultaneously, Amazon acquires backdoor control of its coalface pharmacies through marketing processes (such as coupons) sailing onwards to the year 2026, a time that i2P predicts that pharmacy ownership rules will be changed to allow open ownership.
At that point, Amazon simply absorbs their alliance pharmacies into their parallel retail "bricks and mortar" convenience stores (called Amazon Go stores).
These particular stores will be rolling out in a few months and will become a national presence.
They will eventually include physical pharmacies within their structure (but will still provide the service by franchise up to the point when ownership laws change) and given the propensity for Amazon to invest in robotics, artificial intelligence and other technologies e.g. drones that can evolve into a same day delivery service and "Alexa" (the voice-activated device that can order goods and services from within a consumer's home plus double as a music playlist or other useful service) and suddenly there is a formidable competitive pressure.
The biggest losers will be the employees displaced totally by the above technologies.
Governments of either flavour will support this style of development because the coupon providers will evolve into US style Patient Benefit Managers that would take pressure off Medicare and the PBS costs.
In reality, government can still bravely state they are supporting Australian icons such as Medicare, but in reality can pass part or all of these functions to privatised Patient Benefit Managers (similar to the Amazon model) on a progressive basis.
In reality, when Amazon begins its strategic moves, only one pharmacy group would have the ability to counter those strategies, and that is the Chemist Warehouse group.
But even they have limited resources to stand up to Amazon.
In a recent article I postulated some future moves and outlined a potential for Chemist Warehouse to link with the Terry White group to form up into a critical mass with a scale that could compete globally against other global pharmacy operators, including Amazon.
Even with a solid buying power and a harmonisation of marketing strategy it would still be a "catch up" process with the likes of Amazon, because of their in house technology patents and their continued investment in the development of new and original patents.
They already have a strong lead time that threatens all major Australian retailers.
Australian pharmacy is now, once again, facing hard choices at the crossroads.
They involve investing in permanent infrastructure to create constant cultural change and developing knowledge systems that can quickly be shared by decision-makers in a community pharmacy (both pharmacist and non-pharmacist).
These knowledge systems have to be capable of becoming constant education and training methods that can extend to patients in the form of health literacy projects.
Patients can then be trained to embrace pharmacist-delivered consultations for a fee.
The system must also be capable of creating a pharmacy-in-the-home service on a personal level that is superior to the Amazon model.
Pharmacists must learn to share.
This is the major stimulus for accelerating cultural change, which in turn, creates unity of purpose and agreed forward direction.
Sharing involves trust, so be selective with the people you begin the sharing process with.
Part of the sharing process also involves reaching out to trusted contacts in leadership organisations to ensure a "bottom up" form of instructions for leaders to work with.
End isolation through eliminating silos of information and power.
Avoid conflict of interest and demand that leaders can only retain their positions by being exemplary in this aspect.
The following excerpts and links relate to earlier articles relating to the arrival of Amazon in Australia:
Retail Disruption Coming – Around the Corner and Around the World
It's coming and it will be difficult to challenge. But it will point successful pharmacists to build clinical practices and pharmacies to build their own brand so that they can build in some controls into their marketplace. A solution has to be found to develop a same day delivery service as part of a full service pharmacy-in-the-home program backed with significant online investment.
How Amazon Will Dominate Global Retail
The Amazon push into full-scale global retailing is not just another global corporation entering into the Australian market. This is a disruptive venture that has the power to dominate all retailing and control it from a single global central administration point. It has the power to be disruptive to the entire national economy and as such, employment and investment opportunities will be diminished. While i2P is a champion for innovation it suggests that Australian trade practice law needs to be tighter and properly resourced so as to enforce the laws. Taxation is another problem which the Australian Government has failed to properly address in regard to global corporations. Perhaps we need a local Donald Trump.
The Amazon Supermarket (and Pharmacy) Coming to a Place Near to You
The gap that used to exist between future thoughts, their implementation and arrival dates have all shortened in time-span because of innovative technologies. Retailing as an industry is set to be turned on its head by Amazon developing a global retail model that can be adapted to any form of retailing or service fulfilment and deliver in the shortest possible time. Supermarket queues, the major cause of customer complaint, are completely eliminated by the Amazon model, thus serving a major consumer need. If community pharmacy continues to be reactive to change rather than get out and deal with it, I do believe that the pharmacy profession could implode. Unless, that is, true leaders can emerge – and that is problematical!
Amazon – River of Change
This is a segment contained in a Marketing Focus essay segment written by marketing guru Barry Urquhart.
He talks of Amazon affecting retailers and notes pharmacy in the list of affected business models.