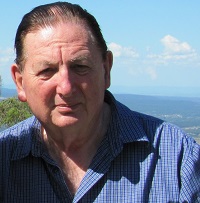 Amazon is an innovation company that spends an extraordinary amount of money developing research on inventions that can eventually be implanted in the private homes of all consumers.
One of its most successful inventions to date is called Echo, and this is a device that was originally envisioned as an intelligent, voice-controlled household appliance that could play music, read the news aloud and order groceries — all by simply letting users talk to it from anywhere in the house.
It was launched into the marketplace in 2011 and since that time, the Echo has emerged as Amazon's sleeper hit, a hot-selling gadget that's being hailed as the standard-bearer for an entirely new computing paradigm in which Amazon suddenly has an edge on rivals such as Apple and Google.
Prior to its launch there appeared to be one major impediment and that was described as "latency".
Latency was the time it took for Alexa — the name of the talking virtual assistant that powers Echo — to respond to any query.
The average latency of existing voice-recognition technology at the time the Echo project was conceived was around 2.5 to 3 seconds, so the Echo team initially set the goal at 2 seconds, but after some thought and discussion it was targeted at 1 second.
The key to getting latency down was to collect as much data as possible and constantly apply them to improve the product.
The research team did thousands of internal testing and weekly data analysis with speech scientists.
Eventually, the team was able to bring latency down to below 1.5 seconds, far exceeding the speed of its competitors.
The reason Amazon put so much focus on Alexa's quality was because it saw the voice system eventually being used in other devices, serving as a broader platform.
Already, Amazon allows third party hardware makers to integrate Alexa into their own products, like Samsung's doing with its refrigerators and Ford with its own cars.
Even as the Echo team made progress solving technology problems, there were questions about the best way to market the product and about what the right entry point would be to get consumers to buy it.
That "hook" was found in internal data where more than 40% of the early Echo testers said their main intent was music-related.
The Echo team concentrated on making music a more prominent feature.
The very first prototype resembled a smaller hockey puck-sized device, but its size soon expanded to include a more powerful speaker which was driven by thoughts of frequency of consumer engagement.
But music was a double-edged sword in a sense because it could also give the false impression that Echo was simply a music player, and cause people to overlook some of its unique features.
Echo was never perceived as just a music player, but what was always understood was the importance of using music as an entry point to a consumer's daily life need – a genuine hook.
Having established the central hook, marketing simply has to evolve to educate consumers how to use the product and then move to increase access to other important activities that could be seductive enough to capture that consumer as a willing participant.
I am tipping that health will become such a focus in all facets – wellness promotion and illness management – core business of a pharmacy.
So it would appear that Amazon holds key technology that would enable a pharmacy survival program such as a "Pharmacy-in-the-home" program as outlined in many previous i2P articles, or it can set up its own variant and dominate whatever legal segments are available to it.
Naturally Apple and Google will catch up as competitors (and they are already in the health space) but Amazon is first within a consumer's home.
Echo has been an instant hit and created 1 million pre-orders in less than 2 weeks.
As a comparison, the iPhone took about 70 days to reach the same milestone.
Amazon has declined to confirm any of Echo's sales numbers, but all signs point to Echo being one of the biggest hits in Amazon's hardware history.
It's been in the market for less than a year, yet it's been met with high demand, consistently ranking in Amazon's best sellers list.
Amazon believes that voice-activated platforms will be the entry point to just about any market situation.
For this reason, Echo is having more investment and refinement before launching on a large scale and will be used to spearhead its already massive online retail operation.
Thus Echo sales numbers aren't a priority at this point with the focus on making the product better and smarter.
But it has prompted Amazon to target countries like Australia where it plans to "decimate" its retail competition when it launches in Australia in approximately 12 month's time, and the $500 billion online retailer is gearing up to offer general merchandise and fresh food..
Amazon has made the observation that prices in Australia are high, with profit  margins also higher than other markets.
Amazon motto is: "your margin is my opportunity."
Amazon has been scoping out sites for distribution centres and packing warehouses across the nation's major capital cities, in preparation for their launch
It would operate in Australia under its Prime, Prime Now and Prime Fresh brands and was aiming to go live late next year or early 2018.
Before going live, Amazon will carry out a far-reaching local price audit and was planning to offer discounts of up to 30 per cent to Amazon Prime members on a wide range of goods.
Categories Amazon is expected to compete hardest on are electronics and baby products.
This points to headaches for retailers such as JB Hi-Fi, Harvey Norman, Kogan, Big W, Target and Kmart.
Fresh food will also be part of the assault, posing a direct threat to Coles, Woolworths and Aldi.
Many local retailers were underestimating just how seriously Amazon was taking the Australian market and the impact it would have on established "big name" retailer profits.
Wesfarmers chief Richard Goyder warned earlier this year that Amazon would "eat all our breakfasts, lunches and dinners" unless local retailers became more innovative and regulatory barriers such as limited trading hours were removed.
Australia's online retail sales passed $20 billion for the first time in the year to June, according to the National Australia Bank.
Amazon accounts for at least 15 per cent of all US online retail sales.
In the last i2P edition we pointed to the fact that, except for the baby market, Amazon's target markets do not yet include pharmacy.
Except maybe for Chemist Warehouse and its recent overseas expansion, Australian pharmacists will not only be unprepared to face an eventual Amazon onslaught, but will be unable to match the market penetration tool that Echo represents.
i2P has also published details of a specialised clinical information system in an earlier edition, relating to holographic images providing information verbally using technology like Amazon's Echo.
Big Pharma is investing heavily in this technology to enable it to bypass doctors and pharmacist and deal direct with consumers.
In a like manner, Amazon will already be in a position to offer a range of pharmacy products and services shortly after its Australian market launch.
In this area it will be spurred on by Walmart who is desperately trying to match its online technology to compete with Amazon, and as we reported in our last edition, they have invested $3.3 billion to take over Jet.com and its key employees to manage their new online platform.
We also reported that Walmart is an alliance partner of Woolworths, who will inevitably move to shore up its position and call on Walmart expertise to fend off the Amazon incursion in their supermarket operation.
Walmart, in the US, is a major player in retail pharmacy, so as Walmart follows Amazon into Australia, new lobbying efforts will occur to force open ownership of Australian pharmacy.
i2P does not believe that Australian pharmacy leadership organistions will have the strength, money or the skills to hold out the combined onslaught of Amazon, Walmart and Woolworths unless pharmacy converts itself to a full house brand retail and clinical service operation – advice that i2P has been providing its subscribers for just over sixteen years to the current date.
i2P knows and understands that pharmacy can survive in a new paradigm niche pharmacy model but sees massive disruption happening the minute Amazon gets under way.
The other requisite for community pharmacy is an online cooperative to help manage its services and maybe provide a "Brands" catalogue as an opposition offering to ensure its own consumers have choices that can be sustained into the future.
The "bricks and mortar" existing operation will still have value provided it transforms into a component to manage a "pharmacy-in-the-home" program that delivers genuine quality service, coupled with a same day delivery service.
And, of course, we will still have to evolve a replacement program for the PBS system as a private enterprise offering – because sooner or later, the global pharmacy conglomerates will offer government its Patient Benefit Manager systems to replace PBS and Medicare (despite the protestations at the last election).
Those pharmacists who enjoy challenge will now have the opportunity to have increased enjoyment as they work out solutions to survive and thrive.
There will obviously be strong attrition but opportunities will still be available for those who are quick on their feet to re-organise and spread risk.