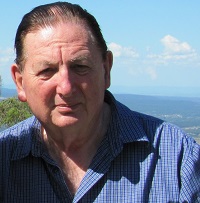 I have heard many comments floating around in pharmacy discussions, that community pharmacy has become exceptionally vulnerable since the "Big Yellow Box" has demonstrated that it can outspend all the rest of pharmacy in advertising.
In other words, only two camps exist – them and us!
To me, that is a lot of nonsense, since all that the Chemist Warehouse group has done is to pick market segments that it wished to support (after their own market research) and price-promoted them.
That is not a very original model for a business, but it does require a higher level of management to sustain such a model, particularly in areas of policy, planning and capital.
And in this regard, Chemist Warehouse has done exceptionally well.
This type of control generates confidence, but there are still vulnerabilities within their model that you can exploit.
The fact that other pharmacy proprietors feel under pressure indicates to me that they do not understand their own market sufficiently and simply lack the intellectual  resources for a market intelligence system, to generate sufficient knowledge to enable good direction and planning.
That has to be the first option for any basic marketing strategy.
And that does not mean that you should develop a discount model as a copy of Chemist Warehouse, because that would not only destroy pharmacy diversity, but would probably increase the rate of bankruptcy as lesser skilled management took up the cudgels.
You can work your way up to a discount model variation, but first you must have a model that is solid and truly represents your values, and it is a model you can sustain both financially and managerially.
What the two camp theorists are really expounding on is their failure to derive a benefit from their franchised group through the group not having a valid market offering, or the individual pharmacist not being able to adapt an offering to suit individual needs for their catchment.
It's an expensive exercise in that the franchise cost is a major expense, but it becomes an even bigger expense if it translates to a "no growth" into existing or new opportunities.
But in a review of your own strategies have you even generated an overview as to what your revenue streams will be, and what strategies need to be documented for achieving those revenue objectives.
A simple budget plan as a percentage of total sales, might look like the following taking a long-term perspective.
| | | | | | |
| --- | --- | --- | --- | --- | --- |
| ITEM  | Year 1 | Year 2 | Year 3 | Year 4 | Year 5 |
| Scripts/sales% | 80 | 70 | 65 | 60 | 55 |
| Services/sales% | 5 | 10 | 15 | 20 | 25 |
| Retail% | 15 | 20 | 20 | 20 | 20 |
The next step in planning might be:
Scripts/sales: should we increase the compounding segment and build a specialist market in this high gross profit sector?
Should we build our own pharmacopeia for internal use, but build specialties that might be unique for your pharmacy e.g. dermal cosmetics; specialised skin creams etc.
The latter may even be able to be marketed to GP's through careful selection and a decent range of references to support inclusion.
We must also plan for lower script numbers as PBS is at the end of its life cycle and has already become commoditised at pharmacy expense.
Services/sales: This is a fairly new sector that enables the pharmacy to support a range of clinical services through clinics or other formats e.g. mini-seminars in-house.
This is an area that can provide a reasonable gross profit return, as well as be performed collaboratively with contractor services.
It is a growth area and the field is wide open for those prepared to invest.
Step one? Simply prepare a list of services you currently offer and create your first marketing document – a simple, but professional-looking price list.
Step two – prepare well-written handouts to explain to potential patients what each service is about.
Step three – begin to mentor patients (old and new) and have a strategy for converting customers into registered patients.
Step four – listen to your patients and identify their needs. Deliver these needs through future programs.
Simply by planning for a services income stream and documenting a sensible component in the income mix, you can gradually convert your business model to reflect a solid services stream at an economical cost.
Retail sales/total sales: This is still an important sector and you need to pick the eyes out of a product mix that will provide value and show you as being reasonably competitive to Chemist Warehouse.
If you can't beat them on brand prices, highlight value in the generic equivalent.
The retail sector should be competitive enough to drive new customers to your pharmacy that provides a pool of consumers, who can be converted to patients.
As a health destination point, patients must always be the statistic you want to see ever-increasing.
Patients given value (goods and services) represent a higher profit return and a loyal consumer group that can be harnessed to future opportunity.
For example, our largest medical fund (Medibank) has just reduced benefits for 165 items, mainly concerning hospital charges.
Any strategy to reduce patient costs through efficient primary care services will be seen as value by both patients and health care funds.
Your patient registration database may then represent an asset that can be negotiated to receive a higher return from both government and non-government payer sources.
The patient registration process can be used as a basic market research program.
For example, a brief questionnaire surveying each patient as to what type of service they would like to receive, specific brands of products they would like to access and how they would like to receive information about their interests.
Progression can then be made to establishing infrastructure for a personalised marketing system customised to their preferences.
This type of system suits an independent pharmacy and again can result in higher profit returns as patients perceive value.
Provided product prices also represent value in this type of marketing system,
patients will not be so "picky" on price, particularly if they get the personal attention.
So an investment in a customer relations system would seem to be a good investment.
By adjusting revenue streams and their percentage contribution to the total sales pool you are actually identifying different forms of business modelling.
A simple variation to the above table proposal might be to add a revenue stream titled "Commercial Services".
There are any number of commercial services that are available.
For example, Australia Post has quite a list of non-postal services it provides and I am sure that they help to offset their declining bottom line significantly.
They do not dominate the core business on offer but provide foot traffic (customers) that can be converted to patients.
Given that Australia Post has a current precarious financial position, some pharmacies could benefit by offering a similar menu of services,
In fact, a post office agency in a pharmacy used to be a valuable resource, and history may repeat itself.
Those pharmacists who are positioned to receive timely market intelligence will be able to turn any of these types of opportunities to advantage.
It only needs infrastructure, well-trained and motivated staff and good leadership.