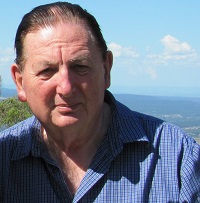 I2P has always given direction for community pharmacy well in advance of the actual events liable to be disruptive or transformative.
About four years ago we set out to define a "new paradigm pharmacy" that would cater for the needs of a community pharmacy and to include an emphasis on clinical services and the smart use of online technology to enhance and support all of a community pharmacy offering of goods and services.
One program that was put forward was a "pharmacy-in-the-home" program concept that could deliver goods and services in a mobile manner inside a consumer's home, both physically and digitally using online technology.
The impetus for this program was the ageing population demographic whereby pharmacy consumers were increasingly becoming a significant volume because of declining health, and reduced mobility (both physical movement plus driver's licence restrictions).
Local area marketing systems needed to be upgraded to include a same day delivery component.
Delivery services have been an offering by community pharmacies, but because of cost, have declined as part of a pharmacy feature.
Consumer resistance to paying for a pharmacy delivery has also played a part, but this is now likely to decline in favour of consumer convenience need.
Supermarkets already charge for delivery services, so consumer resistance has reduced accordingly.
Retailing across the globe is now set to irrevocably change in such a manner as to impact on the new paradigm pharmacy in a very disruptive manner.
Pharmacists may have thought that their only hemorrhage was with government subsidised services (like PBS) but they will now be challenged on the logistics of retailing goods and services that will be provided at a much lower cost to existing business models.
Goverment is likely to favour the new models and unless pharmacy adapts and competes, these new systems could influence ownership legislation.
What we are about to see is a revolution in the commoditisation of convenience and time, coupled to a competitive logistics system powered by cloud Internet technology.
Australian investment analysts are already likening the momentum of this disruptive change to that of a tsunami.
One has stated:
"Be warned. Be afraid. Get ready. The biggest disruption to Australia is on its way. Most people know about it. Most people know how it will change everything. But most people aren't prepared for the tsunami that's coming.
If you work in retail, your world is about to get turned on its head. If you own a retail business, then you've had fair warning. If you are a big retail player like Myer or David Jones, you'd want to think about cashing up and getting out now.
Soon, the likes of Target, Myer, David Jones, Kmart, JB Hi-Fi, Harvey Norman, Coles, Woolworths and even Aldi are about to get a swift kick up the pants.
Let me make this clear. What's coming is going to change the fabric of corporate Australia. Some of the biggest names in Aussie retail have their heads on the chopping block. The executioner is coming and, in one swift, fatal blow, it will lop off the heads of incumbent Aussie retailers.
This executioner had already made its impact in the US, UK and Europe. Now it's headed for Aussie shores.
This executioner goes by the name Amazon."
Amazon already has a presence in Australia, but it is mainly limited to books.
In the US and the UK the product and service range is a very much expanded offering backed by a logistics system that can make consumer offerings numbering in the millions – much higher than any existing retail store.
Interestingly, Barry Urquhart (our Marketing Focus contributor) has also picked up on this trend.
He comments in his article in this edition of i2P, that Domino's Pizza has been an early adopter of competitive delivery systems, and is already showing good financial returns, and further:

"The trend to the repackaging, promotion and offering of home-site deliveries will not be limited to food and beverage sectors.
Professional services will be, and can be, at the forefront of the transition.
This includes pharmacies, legal practices, accountancy firms and real estate practices.
Customers and clients will genuinely be at the central focus.
The concepts of convenience, access and proximity will, necessarily, be re-calibrated.
Many existing business models will be made redundant, innovations will be formulated, documented and implemented, requiring new skill- sets and resources."
One of the world's largest retailers, Walmart, is also convinced that this trend will prevail, driven by the certainty that Amazon.com is already biting into their market share.
The actual trigger for a directional change seems to have been the 31 percent recent sales increase by Amazon.
The actual response was to purchase an online start-up yet to show a profit, called Jet.com.
It's main value lies in its rapidly expanding customer base and its ability to appeal to a younger and wealthy demographic and demonstrates appealing innovation.
Walmart is so committed that it has invested $3.3 billion in buying the company and is replacing all of its executive team with people from Jet.com.
The executive departures are seen as the first wave of what is expected to be a major revamp of Walmart's online operations under the leadership of Jet.com founder Mark Lore, now president and CEO of e-commerce at Walmart.
In fact, changes are already afoot.
The first will be the integration of Jet's signature "smart basket" dynamic pricing system, a move that will help Walmart.com gain footing against Amazon.
The "smart basket" concept (called Triple15 -it allows for a 15 percent, or other set discount as an overall basket discount for the first three orders) is simple in nature and offers a high discount on a basket purchase of goods that fill the following criteria:
"For new customers only.
The offer can be redeemed on Jet's mobile web and desktop sites only.
Maximum discount $30 on each order.
Minimum order of $35 per order required.
Each offer has a strictly enforceable expiry date.
If any of the first 3 orders are not placed by this date, they are not eligible for the discount.
The offer cannot be applied to previous orders and cannot be combined with other offers or discounts.
The offer is also subject to change or cancellation.
It is also void where prohibited.
Brand, category and other restrictions may apply.
First time buyers only.
TRIPLE15 must be applied to the first Jet order to qualify to be used on your first three Jet orders.
Certain manufacturers do not allow for discounts, and those products will not drop in price."
In other words they are simply buying new customers with a marketing strategy very similar to that which i2P has identified and named as "key item strategy".
No one was really surprised when Walmart snatched up the online retailer Jet.com for a cool $3.3 billion in early August.
The year-old e-commerce site headquartered in Hoboken, New Jersey, had been making waves as a viable competitor to behemoth Amazon since its inception, with investors like Goldman Sachs, Alibaba, Google Ventures and Bain Capital lining up to fund early venture rounds.
But courting investors without impressive digs can be hard, so it helped that the company's north New Jersey outpost was designed with style and packages—literally—in mind.
"The whole floor is laid out like a shipping box that was cut open to lay flat," explained Jet's talent experience senior director Kristin Reilly.
"Upon entering the office, the box is sliced open to lay flat—opening you up to the light—and view.
All spaces along this shape contain more industrial materials—such as reclaimed wood, solid and perforated metals, concrete, corrugated cardboard, and cork, etc.—suggesting warehouses, packing material and the like."
Reilly declined to comment on whether Walmart will infuse some Bentonville, Arkansas, flair into the space.
Australian retailers, including community pharmacies need to be mindful that when Amazon makes its move on the Australian market, it will trigger a new effort by Walmart with its alliance partner Woolworths, to create a new round of lobbying to pressure government into opening up the ownership rules governing Australian pharmacies.
Embedded within the Jet.com model is a wholesale section clearly aimed at retailers such as Costco, but it also allows for individuals or small companies to use its site much like a multi-level enterprise like Amway.
This may have some appeal to young pharmacists unable to create the resources necessary to own their own 'bricks and mortar pharmacies" but having an ability to create their own clinical practice, and locate it in a GP surgery, private office or in their private residence.
Given that global pharmacies such as Boots are already sniffing the Australian market, this independent stream of mini-pharmacy activity could be used against existing established pharmacies.
However, it also offers opportunity for established pharmacies looking to create a point of difference.
With the King Review currently under way, now would be the time to suggest regulatory changes that may help Australian pharmacies to retain their market share in a positive fashion.
It should also be noted that the Chemist Warehouse pharmacy model is already in a position to modify itself because it already has a substantial e-commerce backbone that could adapt to the new competition.
But because of the billions of dollars lined up just waiting for regulatory approval, they may not be strong enough to survive an Amazon/Walmart onslaught.
And because of the scalability of this opposition, it devalues a Chemist Warehouse takeover offer because there is less reliance on prominent "bricks and mortar" sites.
The scalability of this type of retail model is such that it is able to create a "one world retailer" that can own the entire global retail market.
This is why the big money is lining up to invest.
Community pharmacists, while under threat for all of the 360 degrees of its operation, will survive if innovation is embraced.
Innovation just means a better, but different way of creating a modern and viable pharmacist health profession model that must include same day delivery to a consumer's home for the entire offering.
That is not such a big stretch to imagine nor does it necessarily entail expensive IT installations.
Just simple evolutionary modifications that have some evidence to support their validity.