Walmart Is Rolling out a Primary Health Care "whole of store" Concept
Make no mistake, the aspirations for Australian supermarkets to own pharmacies has never disappeared. Perceived weaknesses in the pharmacy political landscape have encouraged this vision, particularly from Woolworths, which has a very close relationship with Walmart in the US. The stage is being cleared for the return of Roger Corbett to the Woolworths' board around August. He has a five year timespan to organise his onslaught, aided by the reviews written into the 6CPA.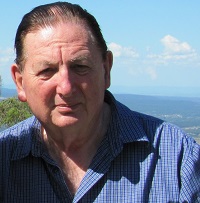 It's not just pharmacy expansion that US retail giant Walmart is changing the face of, but the entire scope of primary health care.
This brings them into direct conflict with medical centres and given the massive resources and scale of operations, they are in a position to alter the primary health care market significantly and permanently.
Eight years ago Walmart pushed down the prices for some generic drugs to $4.00, setting a new industry standard.
It is now trying to do the same for GP services, creating a fixed consultation cost of $40.00.
Roger Corbett, Australia's pharmacy nemesis, is a director involved in strategy and finance for the Walmart board. He still retains a number of strategic board appointments across a range of Australian companies and associations, and these positions could be described as health strategic.
(Read Pharmacy Nemesis Roger Corbett – Back to the Future )
Walmart has a simple business philosophy – "Saving people money so they can live better". That focus drives their entire business success.
They say:
"Walmart helps people around the world save money and live better — anytime and anywhere — in retail stores, online and through their mobile devices. Each week, more than 245 million customers and members visit our nearly 11,000 stores under 65 banners in 28 countries and e-commerce websites in 11 countries.
With fiscal year 2015 net sales of $482.2 billion, Walmart employs 2.2 million associates worldwide.
Find out how innovative thinking, leadership through service, and above all, our commitment to saving people money so they can live better have made us the business we are today and are shaping the company we will be tomorrow."
 Wal-Mart Stores Inc. pushed down prices for some generic prescription drugs to just $4 eight years ago, setting a new industry standard. Now it is trying to do the same for seeing a doctor by limiting a GP consultation to a fixed price of $40.00.
Over 2014 Walmart has quietly piloted twelve Walmart Care Clinics.
The new Care Clinics are wholly owned, developed and operated by Walmart, and the total number of clinic openings has reached seventeen to this point in 2015.
Prior to these clinics, Walmart was home to a number of primary health care clinics (94 in total), all independently owned, with space leased to them.
They all set their own prices but may now find difficulty in providing some services where the price point is set very low by the new Walmart Care Clinics.
It is envisaged that many of the older clinics will die off or will relocate.
It is a stark illustration as to how a supermarket could provide a strong and competitive primary health system leaving small community pharmacies a difficult pathway to follow.
A senior Walmart executive said:
"It was very important to us that we establish a retail price in the health-care industry because price leadership matters to us."
An office visit costs $40, which Walmart U.S. says is about half the industry standard, and just $4 for Walmart U.S. employees and family members with the company's insurance (a home brand health insurance is a strong aid to marketing health services).
A pregnancy test costs just $3, and a cholesterol test $8. A typical retail clinic offers acute care only.
But a Walmart Care Clinic also treats chronic conditions such as diabetes
Most health care costs in the traditional delivery sectors are considered to be opaque.
The new Walmart models are very transparent.
Walmart has so far has limited itself to markets where people are uninsured or underinsured, have a high rate of chronic diseases or struggle to get access to medical care, as well as places where it has a large number of employees.
About 40% of the patients seen at the clinics so far don't have a primary-care provider.
Most clinic space is co-located with the dispensary, but a large part of Walmart research is being directed towards integration of the clinical areas with other major departments within their stores to create a "whole of health" approach to marketing.
To do that, the company is changing the relationship structure within its store and field management organizations.
The goal: to build bridges of opportunity and mutual support among the various store departments so that the health-and-wellness side of the business can mesh more seamlessly with Walmart's overall mission of value and one-stop shopping.
The objective is to have health and wellness operations drive customer traffic to the pharmacy and clinics and in turn, the reverse to all other departments.
That is a process that i2P has recommended for Australian pharmacies but in slightly different terminology.
Suggested was an every day low price structure to a limited range of "key items" to attract new customers.
The second step was the preparation of marketing materials (a handbook describing professional operations and services; a description brochure for each clinical service, a transparent price list; the creation of a "Health Station" to create an informal home for a clinical pharmacist; the structure of a range of clinical spaces graded for various types of clinical conversations; the training of clinical assistants for support.
All these activities to be integrated into a redesigned work flow so that they can work seamlessly.
This we have defined as "converting customers to patients", which is a carefully planned and considered aspect of whole of pharmacy marketing.
The articles in the i2P archives are littered with detailed references to this process, and the following statements by one Walmart executive indicates to i2P that they are catching on very quickly as to how pharmacy really works, and their infrastructure and financial resources will now outpace all other competitors (supermarket and pharmacy).
Walmart has the potential to concentrate 80 percent of the pharmacy market.
The market share for doctor services has yet to become defined.
One Walmart executive stated that pharmacy is "a specialized business that has a complexity to it."
"Prior to the relationship change, we focused on the complexity of it, instead of how much commonality we have between health and wellness and [the rest of the store]," he explained.
"So the change was, 'Let's begin to align one to one, and be seen as one team.'"
That more holistic, total-store approach has helped elevate the role of pharmacy, health and wellness within Walmart's total-store offering.
"The ideal situation today is that when a regional [pharmacy manager] goes into a store, they don't just go to the pharmacy and vision centre and focus on pharmacy and vision topics. They look at the departments like baby [care] — the offerings that holistically mean health and wellness to the customer."
"The goal is to leverage the larger box, the larger business," he pointed out.
 "And that only happens through relationships. That's something that, frankly, we pushed really hard on the last year."
"If we're going to close the gap on penetration for health and wellness for the total buy, relationships within the field organization to educate each other on the businesses become one of the most important things."
"So the structure of our field organization is really built around relationships and education, and the end goal is conversion of those [customers] who aren't using our services."
There's no doubting the scale or market reach of the enterprise.
Walmart operates some 4,500 in-store pharmacies in all 50 states.
They have 17,000 pharmacists, 4,000 opticians and 65,000 associates out in the 4,500 stores who serve the pharmacy, health-and-wellness side of the business.
 Its' pharmacists already "do more than just provide medications."
They serve as "part of a continuum of care for customers and patients, providing clinical services, such as immunisations and comprehensive medical reviews, which includes walking patients through their entire health profile as part of their preventive care.
Under the company's hub-and-spoke organizational framework, store districts are overseen by pharmacy marketing directors, each of whom is in charge of about 12 Walmart pharmacies.
In turn, those directors report to one of 40 regional directors, who are typically but not always centred on state lines.
In charge of those 40 regions are nine divisional leaders, each of whom has a counterpart on the GM and food side of the business management structure, so there's a cross-functional team and relationships, and a structure that supports both pharmacists and the market leaders.
Suddenly, it seems, pharmacists and their skills are being discovered and fast-tracked to the heart of retail operations.
This is a profound change to when the pharmacy was almost invisible and tucked away in the rear of the store and dictated to by any "would be" manager on the general retail side of operations.
And because their success will now be a feature of Walmart image, attitudes will change globally as people from all demographics begin to actually "see" pharmacists.
That means that field and store management are now "aligned geographically", but more than that, it's about how managers help each other be successful in each of the businesses.
As Walmart rapidly expands its pharmacy presence into more communities and more urban and suburban markets — the company added more than 100 smaller-format Neighborhood Market stores with pharmacies in January 2015 alone — that kind of cross-functional teamwork and coordinated store marketing and merchandising becomes even more critical.
One example of how the approach is already working has been in the quick embrace by local communities of the new pharmacies..
The success of Walmart's total-store approach to health and wellness is also borne out by recent sales results.
"We had a tremendous year in health and wellness" for the fiscal year ended Jan. 31, 2015, said Labeed Diab, president of health-and-wellness for Walmart U.S.
"That doesn't happen by accident," Diab continued.
"That's Paul and his leadership team, along with the support of Lindsey Helt's [senior director health-and-wellness HR] HR team, and the support of the home office team, aligning the players in the stores to the needs of our customers."
Remember, this is the operation that Roger Corbett has been intimately working with for close to a decade.
Does anyone really think that Woolworths here in Australia will not snap him up as chairman, when his tenure at Fairfax is completed in August 2015?
Given the direction major Woolworths shareholders claim they are missing why would not Woolworths be now seen to have a capacity to disrupt a major component of traditional pharmacy including the discount/warehouse type pharmacy.
And after that, it will zero in on the GP fraternity through its Walmart designed Care Clinics.
A Walmart executive explained their strategy from this point, and said:
"We plan to more than double the number of pharmacy clinical service managers over the next year," he added. "The company has given us the resources to allow them to upscale the pharmacies and work with the market directors across the United States [to develop and expand] the things that matter in wellness services," including health screenings and disease education and management for conditions like diabetes and cardiovascular disease. "As the launch into services occurs, those clinical service managers — pharmacists by trade and education — will spread the word … across multiple stores within their market responsibility."
"We're always looking for new and innovative ways to serve our customers."
The bottom line for Australian pharmacy is as follows:
1. There is a window of five years to rectify the fragmentation between various pharmacist organisations and come together under one culture.
2. There is no clearly defined culture that represents all of pharmacy in Australia today.
This ought to be a "friction-free" activity, but there is no umbrella organisation to take charge of this vital fist step of defining and documenting pharmacy culture and creating a simple vision statement for direction.
3. Be very aware that the Walmart model delivered through Woolworths will definitely work. They will spend the money and create the discipline required to make it work.
The worry is that control of our pharmacy profession will be continually downgraded.
While Walmart is currently fast-tracking pharmacists to perform in an executive capacity, they are referred to by one of the senior executives as being part of a "trade".
4. The Walmart Care Clinics will drive primary health care.
There is an opportunity to compete for this market in the quality of services delivered.
Because their services are not being provided by independent professionals, there is not the opportunity to improve quality as a motivated individual would.
So the freelancers will always be better. But the skilled market researchers utlised by Walmart will be continually developing their product and will rapidly catch up using their vast resources.
This will be the new challenge post the next five years – and we are already entering the new fight for survival and fighting over services that have not even been designed, developed and placed in a market framework for Australian conditions.
5. While the future looks gloomy in some respects, there will be opportunities.
It requires all pharmacists to develop freelancing opportunities, because that is the category of work that will need to occur because investment in pharmacy will require a multiple inputs of capital and training.
A small pharmacy just could not scale up to match this level of competition unless they set up a "home" for primary health professionals (including clinical pharmacists) and derive income from a shared model but controlling the total infrastructure.
6. Education and training needs to be developed to kick-start the entire process.
This type of education should be designed to deliver excellence – not just above average and it needs to be mobile in delivery as well as being positive, providing definite value.
There is an article in this edition that defines the process ( see Pharmacy Needs Education & Training – Who will fill this need?).

The education provider may, over time, be the curator for pharmacy vision and  culture, and be responsible for its maintenance.
7. There are so many gaps in the "whole of pharmacy fabric" – the direct responsibility for leadership organisations.
Unless pharmacy leaders begin to address these deficiencies we will all find ourselves in a hole too deep to get out of.
The irony here is that a properly organised pharmacy profession would hold all of its own cards to a promising future.
"There are none so blind as those who cannot see".