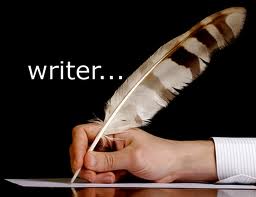 GE Healthcare Camden Group and Prophet on Wednesday published the results of a study that found about 81% of the people they surveyed are dissatisfied with their health care experience. 
While this is a US study i2P believes that a similar situation exists here in Australia.
The study also found a gap between what providers think they are offering and how consumers perceive the quality of their offerings, with providers overestimated consumers' opinion on quality by more than 20%. 
"There is a misperception among providers about how well they are truly meeting consumer expectations," Prophet's healthcare practice co-lead Jeff Gourdji said.
 "Although they acknowledge its importance, providers are finding it challenging to focus on patient experience in the face of so many competing priorities."
i2P would postulate that the dissatisfaction level relates to how well a patient has been "centred" and the quality of knowledge transference that would truly enable a patient to take responsibility for their own condition.
Health care advice in pharmacy is always tempered in the background with the thought that by giving too much away you may create a mobile patient who will patronise other competitor environments.
The US study confirms that In the past several years, the healthcare landscape has seen a growth in consolidation, as well as a dip in patient satisfaction, and experts who worked on the study attribute that primarily to the patient's growing desire to be more involved in their health care.
Additionally, those involved with the study emphasized the imperative for providers to keep up with a rise in healthcare consumerism and patients' increased focus on experience.
Also, i2P experience has been that if a patient is recognised as a patient (and not just a customer) a deeper bond forms and respect builds in accord with quality of service given.
While you can set patients free and mobile, the patient will value the quality level delivered, and that any associated product transcends price.
"The results of our study prove that to be successful, healthcare providers need to modernize their approach to patient experience," GE Healthcare Camden Group president Laura Jacobs said.
"Creating better and more holistic experiences doesn't just mean happier patients. It translates to increased capacity, lower operating costs, improved financial performance, and higher employee satisfaction and retention.
For healthcare providers, the key to profitability and longevity lies in their ability to deliver a superior consumer experience."
Australian pharmacists have become very cynical as they have patiently waited for their leadership organisations to give a direction and a suggested model.
Over the last 20 year business cycle of Australian pharmacy nothing has emerged.
However at the commencement of the new business cycle which started in 2012, PSA have emerged with a new model titled "Health Destination Pharmacy".
This project shows promise because it is built from the "bottom up" and participants can take ownership of the process.
Because most community pharmacists have been cynical about previous programs not working, i2P believes that the Health Destination Pharmacy project will take off as results become more widely available and confidence builds.
So while slow in onset, it will build "brick by brick".
The evidence of success has been known for decades i.e pharmacist accessibility.
The more access to a pharmacist the more a health relationship is valued by the patient.
The problem is more a management problem in engineering more pharmacist access and then expanding the information side of "core business", rather than what franchise catalogue will serve my pharmacy needs.
The latter is the definition of impossibility because the survival of a pharmacy is totally dependent on pharmacist leadership, not being a "one size fits all" franchisee.
You can't delegate leadership nor can you delegate a cost centre, unless the external provider can provide an integrated, seamless and less costly service.
Nor can you delegate the clinical information services that patients value.
But you can embrace "tools" that help you deliver your own professional activities.
Robotic dispensing machine will initially liberate around 90 percent of the original dispensing pharmacist's time, and could also liberate one dispensary assistant to a full 100 percent.
If the pharmacist then concentrates on clinical services and the dispensary assistant is converted to a clinical assistant, then all that remains to complete the transformation is to design a suitable work station to house these people – otherwise they will gravitate back to the dispensary – their original "home".
To this mix if you allow creativity and innovation to occur you start the generation of projects.
Projects are new ideas and adaptations that are sanctioned to be developed by any staff person, during business hours.
If a project is developed to a logical completion, then some form of recognition needs to be given to the person or team that delivered the eventual system, product or service.
This process kick-starts innovation and once that is in place, direction becomes automatic.
i2P has been involved in developing these new thought processes and has seen the amazing transformations that occur in efficiency, job satisfaction and profitability.
And the great thing is that the management style to deliver the process is "light" and more in the mode of mentoring rather than heavy-handed inflexible checklist style.
A workplace that bonds and has interactive staff will add the ambience of the environment and the welcoming of a patient without forcing the process.
And so the natural results of this process will simply see patient satisfaction soar with all the good things following