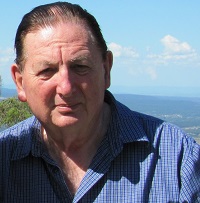 Australian supermarkets are set to share the market with a new global entrant -the German-based Lidl supermarket, which is a discount entrant sharing similar styles and philosophies as Aldi – the other German supermarket which has established itself with a very successful market share already in Australia.
When you view a Lidl store it's hard to differentiate it from an Aldi store.
Similar to when the original Woolworths and Coles variety stores had identical colour schemes (red & yellow) and often located adjacent to each other.
Lidl has a history dating back to 1930 when it was founded in Germany.
The operation was completely destroyed during World War 2.
Retail stores began to appear once more in 1973 and soon became a household name throughout Germany.
In 1990, Lidl began to expand outside of Germany and can now be found in every country of Europe featuring discount groceries of high quality.
Their network in the UK has grown consistently and currently boasts 620 stores, with more to come.



Lidl has triumphed at this year's UK Grocer Gold Awards after beating Waitrose, Asda and Aldi to be crowned the much sought after title of The Grocer of the Year.
The supermarket took the top award for the first time at a recent prestigious ceremony held at Guildhall, London, alongside an audience of the industry's biggest leaders.
The win follows Lidl's success at The Grocer Own Label Awards, where it walked away with the most accolades of all the supermarkets, including 13 gold, 23 silver and 55 finalist medals.
Commenting on the achievement, Lidl UK CEO Ronny Gottschlich said: "This is an incredible achievement and a great reward for all of the hard work put in by all Lidl UK teams across the business over the past year.
"More and more people are coming to Lidl for their full supermarket shop, with old preconceptions continuing to change all the time. This award helps to reinforce the growing trust and loyalty that the British public have in us.
"We are committed to investing in our own brand ranges so that we can offer our customers premium products and ingredients at the lowest possible prices, helping them to shop a little smarter and save as much money as possible, every single day".
Lidl plans to open their first Australian store in Melbourne sometime in 2015 and is currently engaged in registering product trade marks and names as well as its trading names and business logos.
The Woolworths and Wesfarmers-owned Coles duopoly structure is now under major threat from global discounters Aldi, Lidl and Costco, which each offer consumers significantly lower prices for everyday products.
New competition is driving significant change within the Australian supermarket sector which, on a global comparison, Woolworths and Coles is ripe for attack given their world-leading profit margins and dominant market share.
Over the past decade the two majors have benefited from a lack of competition in the discount end of the groceries market.
Coles' and Woolworths' margins grew from 3 to 8 per cent over 15 years as competition diminished and they leaned on suppliers to keep costs down (rather than invest in their own internal efficiencies).
The companies and their shareholders have had a longer period of profitability, painting an attractive picture for the global discount operators who have a track record of success and disruption.
If we look at the United Kingdom experience, supermarket chain giant Tesco suffered significantly from the entrance of low-cost competitors.
In five years its share price declined by 50 per cent, a large factor being the increase in competition.
German discount supermarket chain Aldi has 9000 stores in 18 countries and its success in rapidly gaining market share in new markets has attracted global attention.
The company managed to reap 4.6 per cent of UK market share over 25 years, driven by its lower prices and basic discounted offering.
In Australia, Aldi has achieved greater impact and faster.
It has taken almost 10 per cent market share in 10 years.
So while Woolworths and Coles have the benefit of learning from the UK experience, we can expect to see the similar dynamics in Australia.
Smaller local players will also be hit.
Aldi's sights are now firmly set on expanding through South Australia and Western Australia to further add to its east coast presence.
Lidl will model itself almost identically to Aldi within the Australian market.
American discount giant Costco operates under a highly successful subscription model, with the majority of its profitability coming from its $65 annual membership fee rather than product sales.
Note that the Costco model may represent an infrastructure that Australian pharmacy can learn from because fee for service structures are starting to fall out of favour in the Australian (and global) health sector because it has simply become too expensive.
i2P has often recommended the Aldi model as one worth following, mainly because of its management processes and its emphasis on smaller stores being lower in overhead than larger stores and their continual drive to rationalise their inventory at every opportunity.
Pharmacy will be affected as these three new entrants heat up their competition, so a pharmacy strategy of adapting the best of all three presentations and management philosophies may well attract shared customers.
While we expect Aldi, Lidl and Costco will reduce Coles' and Woolworths' two-thirds market share over the next decade, consumers will be the ultimate winners.
Greater competition from the new entrants will increase choice and lead to lower prices. It will also see an expansion of home-brand products on the shelf.
While pharmacies wish to escape full frontal competition on price and bemoan the Chemist Warehouse highly competitive approach, there are ways of winning through with various strategic marketing approaches.
Remember that Aldi and Lidl both started as family small businesses and were able to reduce their product mark-ups through smart management systems that reduced overheads below that of their competitors.
That is the style for a new paradigm pharmacy to emulate.
As their market shares grew, they were able to buy at a better rate and this is the same story as with Chemist Warehouse
If the UK example is anything to go by, Coles and Woolworths will struggle with lower margins and reduced market share because the have allowed a higher overhead base to cement itself within their existing business models.
However, the two majors in Australia have the advantage of learning from the experience and are pre-emptively adapting to the changing industry dynamics.
With its sales figures recently cut, Woolworths is looking to stop the bleeding.
At its recent strategy day, management pointed to neutralising Coles while containing Aldi on pricing.
Meanwhile, Coles supermarkets is nearing the completion of the investment turnaround initiative it began over five years ago. This has resulted in better sales results, particularly as a result of its refurbishment program.
Both players are also looking to expand their online presence and enhance customers' online shopping experience.
Supermarket revenue represents the majority of Woolworth's earnings, while it only accounts for 40 per cent of Wesfarmers'.
How Coles and Woolworths adjust to the heightened level of competition that is coming in Australia will be a major determinant of their profitability over the next decade.
i2P has already reported that Woolworths is likely to adopt the US Walmart new store model which concentrates and integrates a health theme through as many departments as possible.
To this end, Walmart had an advantage in being able to own pharmacies in their own right.
Suddenly, the pharmacy department (always the bridesmaid-never the bride) has been moved front and centre with pharmacy managers also having their status elevated.
It is known that Roger Corbett, a current director of Walmart and an ex-director of Woolworths, has been approached to take up the reins again with Woolworths sometime after August, when his resignation from the Fairfax Board takes effect.
As the architect of the Walmart redesign, Roger Corbett is well placed to advise Woolworths in respect of a new direction, which they are urgently seeking.
So Woolworths will be, once again, pressuring government to own pharmacies.
Pharmacy owners in Australia will simply need to get smarter to insulate themselves from all the competitive challenge that is not likely to ease for well over a decade into the future.
The effort required from Australian pharmacy leadership is immediate and urgent, because the transformation required involves every aspect of pharmacy and we are desperately short of good policy.
This has to be the responsibility of the Australian Pharmacy Liaison Forum which has been highlighted as the key to rebuilding the pharmacy profession.