So you want to collaborate? – a US experience
Collaboration between GP's and pharmacists is acknowledged as being beneficial by both sides. But when you look at what collaboration means to each side, two very different versions are seen. Not that there has not already been some coalface success through individual personalities making it work. It would seem that an educational process built around the "how?" is required before any momentum results. Meanwhile, the political squabbles create positions that are wide apart and getting wider.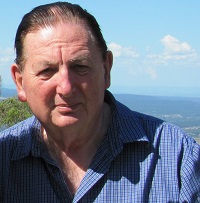 Collaboration between doctors and pharmacists is not a new thought, and when performed correctly and ethically, it works well for both sides.
But mostly this is an exception, it only seems to work if the pharmacist takes up the role of being a second class citizen with floor-mat privileges.
It is simply a power play by the medical profession against all perceived competitors.
You only have to read media releases, journals and professional news media to understand that there is a competitive cultural divide between medicine and all other professions, and rather than improving in this space, professional leadership bodies continue to be inflammatory, one to the other.
It is thus left for the coalface individuals to work their way through the maze, and even that has difficulties long rooted in these divided cultures.
And who would want to end up in these circumstances?
One i2P writer did make the transition but had to have the title "clinical pharmacologist" bestowed on him because his doctor collaborators were too embarrassed to call him "clinical pharmacist".
Allen Nichol, a US pharmacist (PharmD) was, in 1998 was invited by a family practice physician in Columbus, Ohio, to help manage an uncontrolled type 2 diabetes population.
The practice invited United Health Care (UHC) medical insurance officials to visit to determine requirements for documentation; collaborative interaction between the pharmacist, physician, and patients; and appropriate billing with Evaluation and Management (E&M) codes.
They were told to follow "the Marshfield Clinic guidelines for documentation and the Medicare definitions for the selection of the appropriate CPT codes for the services rendered".
In 2004 he was invited to join a CMS (Centres for Medicare and Medicaid Services www.CMS.gov  ) health team.
The view was to evaluate what clinical service pharmacists could do by collaborating with physician practices, with the view to being recognised and approved as providers.
By the time the assessment team got to examine services rendered, the pharmacy clinical team had recruited 275 patients.
By 2007 the physician practice decided to stop taking Medicaid patients and there was an immediate drop in patient numbers to 150.
Reasons?
All relate to physician management problems, a lack of clear objectives and a lack of real collaboration.
Space: the more space you occupy the less space for physicians to move patients into.
Your pharmacy practice will take second place to that of the physician and with little discussion in the matter.
A normal landlord will be considerate and welcome expansion as an insurance for a long term tenancy.
Not so the doctor, who becomes jealous of the pharmacist who may be prospering ahead of their practice.
Time: time requirement by physicians will always be limited to a lesser amount than what is actually required. Even though you are earning money on their behalf, physician perception will always be that they could be earning more money in the time you are asking of them.
Again, you take second place to the physician with little discussion or planning. And you must be seen to be earning a lower hourly rate for the doctor to be comfortable.
Money: physicians are generally averse to sharing any income for which they have to do the billing.
If pharmacists cannot directly bill for their services you begin to understand the real problem in collaboration.
Money in some way seems to underwrite all the problems in collaboration.
The following summary written by the US pharmacist noted above, further illustrates the difficulty in collaboration and the disruption that can occur within pharmacy clinical practices.
"In 2008 the practice no longer wished to continue the clinical pharmacy program it had established for the management of diabetes/metabolic syndrome.
I was forced to find new locations in which to see patients.
I split my practice between two sites, taking with me about half the patients left on my service.
After one year, one of the offices went out of business and I was left with a site I visited once a week.
Three years later, that practice was sold to an urgent care centre group and I was once again forced to relocate.
I moved to a family medicine site within the same geographic area.
After I had practiced three weeks at the new site, the doctor, who had consulted the medical bill coder, informed me that he could not bill as he had been doing for the previous 13 years. He also told me to find a new site; I could stay and see patients, but I could collect only co-payments.
After three more months, he told me he would not pay me at all, not even co-payments. More struggle.
 Eventually I was able to move into a site that was part of a physician network.
I was able to move only 50 patients with me.
I built up my service over the next two years to about 150 patients."
But again, events conspired to disrupt the pharmacy clinical service which, by this time included an additional pain management module.
Arguments between insurers and those making the claim (physicians) saw a reduction of the pharmacist income by 75 percent with the pharmacy service being eventually discontinued because of these external disruptions.
But the doctors still had his patients (additional to the starting group) plus the treatment protocols he had created for those of their patients who had previously failed to reach clinical goals.
It was later proven that the insurers were in error by disallowing various claims, but there was no comeback.
Nor is it obvious that there was a properly researched "shared risk agreement" put into place prior to the start of the "collaboration".
Allen Nichol's advice at this point: "Win provider status first to avoid all the payment complications".
A happy landing?
Allen may reach this state of bliss.
He says:
"I have now moved into a private practice of family medicine. I was able to bring about 40 patients with me.
 In 2007 a business partner and I developed algorithms for treatment of several chronic diseases into a software program (CeutiCare ICG) that we now offer for commercial use.
Armed with the affirmative guidelines for incident to billing as it relates to pharmacists working collaboratively with physicians, I hope I have reached the end of professional disruption.
The take-away.
 If you wish to work as a clinician in a space where others do not see you, you have to stand your ground — and have a clinical (software) system that will back you up."
We at i2P have been advised or have actually experienced some of Allen's problems at different times.
We would add to Allen's advice the following extras.
* Always establish a shared risk agreement that covers as many eventualities as possible.
Possible agreement models may exist already between medical centre owners and tenants and may also between physicians and other health practitioners, such as clinical nurse practitioners.
Document space (measured area, internal location and provision for expansion), independent billing system plus conditions for shared billing, a scale to establish inter-professional costs in terms of mutually required consultations between the respective parties for a common patient.
* Always have a second base in a nearby pharmacy location that operates under a similar shared risk agreement.
You need to operate more than one practice for the ATO to recognise you as an independent contractor.
It will also give more diversity to a clinical practice, and in the event access to your space is removed, you have at least a local base until new space becomes available.
* Make certain you establish patents for your own intellectual property and software.
Claim copyright for all protocols and written material produced by the pharmacy service and ensure that all document copies have a copyright date stamp on them (electronic and hard copy).
* Have an independent communications and billing system for the management of patients that fall under your treatment protocols.
There is also a need to have a clear vision in terms of a prescribing role for clinical pharmacist practitioners.
This is a logical role for a medicine specialist.

But there must be avoidance of pecuniary interest in pharmacies.
The prescribing role will be seen as valuable by a pharmacy in having a resident pharmacist prescriber.
And why not start by lobbying government for a PBS listing of most S2 and S3 products?
These products are safe, evidence-based and relatively cheap compared to the line up of new products entering the list.
This would help develop self-care by kick-starting with pharmacist-prescribed products with adequate patient product information, but having OTC availability beyond the life of the prescription.
Isn't this what government and industry want to achieve?
Collaboration needs a whole-of-professions approach to change culture.
One of the areas that could be changed very easily is in education of health professions, both at university level and the local level.
Most topics in medicine would be of interest to the three major participants – doctors, pharmacists and nurses.
For a government that is seeking cost savings in education and cost savings in health generally, a move to change grants and other forms of funding needs to reflect the value of collaborative education.
The silo we are stuck in sees each of the major professions providing government funded education delivered in separate compartments.
In the case of doctors, they only recognise education provided through their own medically-dominated facilities – all other education providers are deemed suspect.
In this way, collaboration is limited to only those carefully controlled doctor channels, and they are generally not respectful towards nursing or pharmacy channels.
Common education where practical, would be one method of creating collaboration and changing health culture for the better.
Lower costs and mutual respect would be a natural flow-on.
However, the debate rages on as GP's continue to feel threatened and pharmacists simultaneously look to develop a suitable community practice environment.
A recent media release from the RACGP extends the debate as follows:
Patient safety must come first in any expansion of pharmacist scope
2 April 2015
The health and safety of patients must come before the interests of retail pharmacists who want to expand into care best done by qualified GPs, the Royal Australian College of General Practitioners (RACGP) has warned.
In a position statement released today, the RACGP sets out the potential risks to patients if the role of pharmacists is increased to include services such as vaccination, cancer screening, mental illness management and the treatment of prescription drug dependence.
RACGP President Dr Frank R Jones said the suggestion by peak pharmacist bodies to expand pharmacy services raised significant concerns.
"The suggested expansion of a pharmacist's scope sets alarm bells ringing because all preventative health interventions should be provided within a general practice where GPs can lead healthcare teams and ensure the best quality care," Dr Jones said.
"Unlike GPs, pharmacists do not have the appropriate diagnostic skills to identify all potential health issues that arise from a consultation, nor are they equipped with the skills to carry out opportunistic preventative care."
Dr Jones said while the RACGP welcomed the participation of other healthcare providers in patient care coordination, it needed to be done in a general practice setting and led by GPs to avoid risk to patients.
"As GPs, our number one responsibility is to safeguard patient safety. When care is not coordinated by a GP, patients end up with fragmented care and there is a risk that patient records, including vaccination and health check data, may not be reported to the patient's usual practice."
Dr Jones said because pharmacies were a retail business, pharmacists had an inherent conflict of interest.
"Expanding the role of pharmacists could lead to prescribing patterns that are influenced, or perceived to be influenced, by financial factors rather than evidence. The high degree of separation between prescribing and dispensing in general practice allows for objective prescribing, free of financial interests. The reason this exists is to ensure patients' needs come first," Dr Jones said.
He said there was value in incorporating clinical pharmacists into general practice settings, with a focus on medication safety initiatives, but the RACGP did not support primary care initiatives in pharmacies with no link to general practice.
The RACGP is being a bit presumptuous by inferring that pharmacists are not interested in patient safety if they increase their scope, and they take the high ground by inferring they do not prescribe and dispense simultaneously.
That is simply not true as you can find a range of substances retailed through doctor surgeries ranging from dermal cosmetics, vaccines, skin creams and more.
Pharmacists, in safety terms, always plan as one of the first activities in broadening scope, is to first undertake new and additional education and create standards of practice.
The PSA has had charge of the latter and has equivalence in setting advanced practice standards to the RACGP.
A little more respect is needed here please.
What if the PSA were to generate a media release with the headlines: 
GP Safety in Question – Doctors Need to Catch up to Pharmacy Safety Standards
That is not going to happen, so doctors please calm yourselves down and get on with doing whatever it is you do, because you waste time effort and energy in doing what you are currently doing.
Generally, you are respected and allowed to lead medical collaborations.
But you are not expert in all things medical and you are definitely not good managers as a rule.
So it is possible you may have to concede ground to other health professionals because they do a better job in what they do.
Better you do it collaboratively – or lose respect for playing politics rather than protecting patient safety.