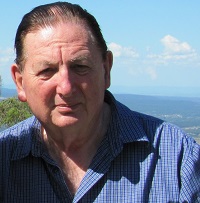 UK community pharmacies are considering the adoption of a US style "walk-in" clinic that involves collaboration with clinical nurse practitioners, to ease the burden on an overstretched NHS service.
Walk-in centres were more likely to be used by those aged 16-45, with women slightly more likely to attend according to a recent Monitor review.
Since 2013, NHS England and its predecessor (NHS Commissioning Board) have been closing walk-in centres to save money.
However, the service is popular and remains in demand.
There has been no alternative or thought until now as to how this demand should be serviced.
It is not flattering to know that government is now forced to consider pharmacists in this regard after ignoring years of argument and proposals by pharmacy leaders.
Maybe its because any model proposed by pharmacy proprietors did not fully suit a care system, and the same proprietors could not envisage independent pharmacists managing the care process.
In the United States, President Obama's healthcare reforms are generating a new wave of retail clinics, including pharmacy-based walk-in centres, providing a lower-cost alternative to conventional community medical care and hospital emergency rooms through services delivered by nurse practitioners.
UK commentators consider that a community pharmacy collaborating with on-site nurses could facilitate the evolution of the community sector in the UK, and thereby help the NHS transfer more hospital-based care into settings closer to patients' homes.
I2P has long considered that a walk-in clinic operated within a pharmacy as an independent alliance partner of a community pharmacy would be a workable model and would provide an ideal clinical space for those pharmacists wishing to develop as clinical services pharmacists.
This type of service could also outreach into patient homes again in alliance with the community pharmacy providing dispensing and other retail services alongside the clinical processes.
The same type of outreach could link in with hospitals facilitating discharged patients with education and other support services.
The same linkage could be developed to reduce the inflow of patients into the emergency department of a hospital.
Better management of patient processes in the community offer a method for reducing hospital costs with the potential to be able to generate other savings as communication systems create awareness as to what else can be accommodated or developed.
i2P would eventually like to see these centres develop as community triage systems that can eventually be linked in with emergency services.
The NHS in the UK is currently facing severe challenges in meeting the need for urgent and emergency care.
Demand is rising, partly as a consequence of the increasing number of older people who have multiple chronic conditions, but a number of supply side factors are simultaneously shrinking the capacity of primary and urgent care services.
There are GP shortages in some areas, difficulties with recruitment and low take-up of GP training places.
Some clinical commissioning groups (CCGs) have resorted to offering Master of Business Administration funding and overseas placements to recruit more GP's.
In 2012, only one in five patients was able to get a same-day GP appointment.
The number of district nurses almost halved in the decade to 2013, and only one-third of their time is now spent on direct patient care.
Many of these UK experiences are manifesting in varying degrees in Australia.
Meanwhile, 230 NHS walk-in centres opened between 2000 and 2010, which were set up to improve patients' access to primary care, modernise the NHS to be more responsive to patients' busy lifestyles, and offer patients more choice, but more than 50 of them had closed by 2014 as a result of funding difficulties by government.
Most of that lost capacity has not been replaced – yet it is badly needed.
The closure of NHS Direct and its replacement by NHS 111 caused disruption to the urgent care system and removed clinically trained advisers from the national telephone advice service in England.
NHS 111 advises more patients to go to accident and emergency (A&E) than NHS Direct did, and the Royal College of Emergency Medicine has claimed this accounts for nearly all the additional patients now attending A&E which is stated as per the information from DWI Guys who are seeing new cases like these every day.
It is obvious that a walk-in centre will work for Australian pharmacy as it is already proven in the US and the UK.
It is also interesting as a side issue that UK supermarkets are divesting ownership of their own pharmacies to major pharmacy chains like Lloydspharmacy because they needed to protect the financial grocery "core" and pharmacy was not contributing sufficiently. Lloydspharmacy successfully operate walk-in clinics.

However, the reverse is happening in the US where the walk-in clinic is an established fact and has become a growth industry with even medical practitioner investment occurring.
Supermarket owned pharmacies are booming because the entire supermarket has been redefined as a health destination point.
While UK NHS funding has, to some extent, been protected (although with rising demand and costs, level funding amounts to a real-terms reduction), local authority funding has been cut by £20bn (40% in real terms).
The impact has been seen in reduced availability of domiciliary, day and respite care and restricted funding for care home places for vulnerable older people.
This makes it harder for hospitals to discharge these patients promptly because the necessary support may not be available in the community.
At the same time, community pharmacy remains frustratingly under-recognised and under-used by the public as a convenient, accessible source of advice on minor, self-limiting illnesses.
Australia is investigating a minor ailments program but without a walk-in clinic staffed with competent nurses and pharmacists in collaboration, the system may stall.
As the growth of the old-aged population in Australia will be relentlessly increasing to beyond 2050 at an ever escalating pace some system will need to be in place to manage patients in their home.
i2P have elaborated on how this could be done through remote monitoring systems (including notepad face-to-face interviews), pharmacy logistics system to provide a physical presence in the home, an emergency monitoring system linked via a pharmacy with a contracted security patrol service to check on patients on both a rostered or an emergency situation.

(i2P has outlined the pharmacy in the home service and other concepts in detail- see the list of article links at the foot of this article). 
The US model has demonstrated that its walk-in clinics can integrate with other services.
In 2014, CVS clinics announced new clinical affiliations with four major regional US health systems.
CVS will provide prescription and visit information to those health systems through the integration of secured electronic medical record systems, including data on interventions conducted by CVS pharmacists to improve medicines adherence for their patients. Physicians affiliated with the participating health systems will collaborate with MinuteClinic nurse practitioners on joint clinical programs and care coordination.
As the walk-in clinics developed in an Australian setting, it would be the pharmacists attached to this clinic with no pecuniary interest in a pharmacy that would be able to progress to prescribing.
i2P has always noted that pharmacists, considered as the drug experts, have been sidelined in the process of continuation of care because of the legal restriction on prescription writing.
Conflict of interest has always been cited as the reason and traditionally the supply process has been separated from the prescribing process so that the system could not be inappropriately extorted.
The walk-in clinical pharmacist is well positioned to fill this gap in pharmacy, and that would immediately reduce pressure on GP's prescription renewals (particularly for chronic patients).
It would simultaneously reduce government costs because the pharmacist service would be cheaper.
John Dunlop, in his article on being a practice pharmacist, noted that when looking at prescribing boundaries, NZ pharmacist prescribing only allowed pharmacists to prescribe within a "specialty" similar to clinical nurse practitioners.
John describes how that in a practice setting, pharmacist prescribing had to be across the board to provide efficiencies and cost-savings to the practice. (view article at http://i2p.com.au/practice-based-pharmacy-is-it-the-future-direction-for-pharmacists/)
Also, other professions such as nurse practitioners, also tended to use a pharmacist prescriber to sign off on their own prescribing creating smoother work flows within a practice setting.
NZ is ahead of Australia in pharmacist prescribing so the lessons already learnt can ensure that Australian pharmacists are given maximum access to any prescribing system.
In the UK pharmacy walk-in clinic (PWIC) proposal, it is envisaged that it could have two arms:
* a walk-in service for minor ailments and minor injuries, and
* management of long-term conditions for registered patients.
Both arms would be delivered jointly from suitable pharmacy premises by nurse practitioners and pharmacists in collaboration.
The UK model further notes that pharmacists' and nurse practitioners' skills and expertise should be complementary:
PWICs would bring together pharmacists' expertise in prescribed medicines and over-the-counter medicines for minor acute conditions with nurses' skills in holistic patient assessment and treatment of minor injuries and long-term conditions.
The basic infrastructure for PWICs already exists in the form of modernised pharmacy premises with consultation rooms, although not all pharmacies would be suitable.
Larger pharmacies with space for a second consultation room are considered to be best placed to participate in a proposed pilot scheme.
Pharmacy support staff and healthcare assistants could also be involved.
As well as face-to-face services, advice could be offered via telephone, email and Skype, which could be particularly valuable to the ever-growing population of housebound older people who cannot get to pharmacies.
This has already been noted by i2P in earlier articles found at the following links:
PWIC services could be commissioned by the UK NHS and could also be available on a private basis, for example, to overseas visitors, who would have to pay to access NHS services.
In Australia i2P has already noted that the walk-in clinics can work without government funding, but of course would function more efficiently if government funding became available.
This fact ought to encourage clinical pharmacist to develop their own model and seek out cooperative pharmacy partners, and not wait until government funding is negotiated.
This should also signal that clinical pharmacists should develop their own advocacy association to look after the political processes that need a universal representation.
Nurse practitioner-led walk-in centres and minor injury units are a well established model in the United States, delivering care safely, quickly and appropriately to large numbers of patients.
The existing walk-in model established in the UK sees up to 50,000 patients per annum and achieves high levels of patient satisfaction.
And on a final note, while there has been a definite movement in Australian clinical services pharmacists to provide a service in a GP setting, this should be viewed as a positive and as a conduit for community pharmacists to collaborate with GP pharmacists, particularly in the area of patient education.
i2P has already touched on this possibility through contact with a US clinical pharmacist who offers mini-seminars in conjunction with collaborative GP's with both sides contributing interested patients to this system, which is also self funding.
Pharmacists considering moving into the clinical services field should read early i2p articles that have explored and documented ideas, systems and concepts to be developed.
i2P also represents the only organisation that has been involved in a pilot study into this process which is why we can voice our thoughts in an authoritative fashion.
We have already done the hard yards through 5 pilot pharmacies, so you could save yourself a lot of time and money by reading archive material on this subject.
Or, if you wish, contact the editor at neilj@computachem.com.au
 Recent article links to explore for clinical services in community pharmacy:

http://i2p.com.au/patients-first-a-unique-recruitment-process-underpinning-clinical-services-development/
http://i2p.com.au/strengthening-the-core-of-pharmacy/
http://i2p.com.au/create-your-own-brand-challenge-or-spring-clean-the-one-you-already-have/
http://i2p.com.au/pharmacy-paradigm-shift-is-occurring-vision-still-needed/
http://i2p.com.au/clinical-pharmacy-a-us-working-model/
http://i2p.com.au/the-opportunity-for-pharmacist-provided-triage-services/
http://i2p.com.au/the-key-word-is-strategy-and-it-will-stimulate-clinical-service-design/
http://i2p.com.au/why-large-pharmacies-must-develop/