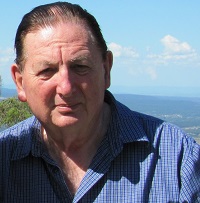 Australia needs a new vision for care models and funding to ensure healthcare remains sustainable and accessible into the future, according to a report published by the George Institute recently, following consultation with various health organisations.
"The report recognises the growing burden of chronic disease as a driver in increasing health costs.
Evidence of this burden can be found in data released today by the Australian Institute of Welfare which showed that about half of all Australians have a chronic disease, and around 20% and particularly people aged 45 and over have at least two chronic diseases".
Pharmacy has an opportunity to be at the centre of primary health care and some aspects of secondary health care, if it recognises its natural advantages of strategic location, consumer trust and a well-trained workforce.
What is lacking is strong professional and industry leadership.
While some movement is occurring within leadership bodies, it is lacking in how the entire profession can embed itself within the primary health care system and public healthcare and emergency systems.
An article published recently by i2P, The Opportunity for Pharmacist Provided Triage Services,  outlined a futuristic perspective as to how pharmacy may position itself to feed off and strategically support existing health systems, including emergency health.
While many may disagree with this view, it does allow for community based pharmacy services to evolve over time to fit this model by simply building up a base that can eventually connect.
For example, wound dressing is a specialty supported by a small number of pharmacists currently and it can expand through the use of properly fitted treatment rooms.
As capacity and usefulness are demonstrated, those rooms can be offered to the health system for emergency health purposes or for more complex services that will conserve hospital beds.
A pharmacy treatment room should be fitted differently to an interview room because the end purpose is different.
In the global struggle to manage the cost of health care, payers, providers, and policymakers are increasingly focusing on value—that is, on improving outcomes while also maintaining or lowering costs.
To that end, health systems around the world are experimenting with a variety of alternative models for care delivery and reimbursement that differ from traditional fee-for-service medicine.
"As the George Institute report suggests, reform is now needed to invest in healthier lives.
Alternative models of care that are patient-centred, retain a focus on affordability and equity, and reflect the changing demands on the health system should be explored," The Australian Healthcare and Hospitals Association (AHHA) Chief Executive, Alison Verhoeven said.
"This is a timely contribution to the work instigated by the Health Minister Sussan Ley through the Primary Health Care Advisory Group, which released a discussion paper,FullPrimaryHealthDiscussionPaper, last week."
The George Institute report notes the need for a particular focus on helping people with chronic and complex conditions, as well as disadvantaged groups including Aboriginal and Torres Strait Islander people, the elderly and patients from remote areas.
It outlines seven key recommendations for health reform, aimed at optimising health outcomes and patient experience, equity, and achieving value for money.
"It is vital that we continue to focus on affordability and equity, as we consider the roles of all providers in the health system and how they are funded," said Ms Verhoeven.
The current fee-for-service model that sees healthcare providers paid for each service they undertake has been pinpointed as one of the causes of rising health costs.
Consideration needs be given to the opportunities presented by a model of care based on a 'medical home' supported through a blended payment system. Exploration of performance-based payments is also warranted.
Pharmacy needs to position itself so that it can outreach and become a component of a "medical home" while at the same time providing an independent "pharmacy home" based on expanded pharmacist clinical services and collaboration with other primary health care practitioners.
Pharmacy must also become less reliant on PBS or other government subsidised health payments and become part of the wider solution itself.
With the expertise in insurance systems within pharmacy such as Guild Insurance it must surely be possible to harness resources sufficient to help pharmacy patients to meet current and future health needs.
i2P has, over the past three years, developed such a system that is close to being piloted.
Details will be released as it becomes a proven system.
Government needs to encourage and strengthen links between healthcare providers in the primary and acute sectors, and across the private and public sectors.
They must also be strengthened through investment, both strategic and financial, in needed areas including IT and data provision, in order to achieve a better integrated health system.
This call is being made by other segments of the health care system, so a second read of the triage article (in the link in the second paragraph of this article) may make more sense, after having absorbed the full import of this additional content.
In the US, a case in point is Medicare, the government program that covers some 52 million Americans who are 65 and older or who suffer from chronic disabilities or end-stage renal disease.
Roughly three-quarters of the Medicare-eligible population see doctors and other providers on a traditional fee-for-service basis, with the costs of the services reimbursed directly by Medicare.
About a quarter, however, are enrolled in Medicare Advantage health plans provided by private insurers.
These plans offer a more managed system of care delivery—for example, through preferred provider organizations (PPOs), health maintenance organizations (HMOs), capitated health networks, and other delivery models.
Medicare pays the insurer a set amount per patient, and it is the insurer's responsibility to pay any claims.
What distinguishes these Medicare Advantage plans both from traditional fee-for-service medicine and from one another is the degree to which they make use of three organizational mechanisms that are meant to encourage the delivery of cost-effective quality care: a selective network of providers, financial incentives that are aligned with clinical best practices, and active care management that emphasizes prevention in an effort to minimize expensive acute care.
Research analysed by the Boston Consulting Group in the US has begun to suggest that alternative health plans are successful at cutting costs compared with fee-for-service medicine. 
One recent study, for example, found that utilization rates in some major categories, including emergency departments and ambulatory surgery or procedures, generally were 20 to 30 percent lower for patients enrolled in Medicare Advantage HMOs than for those with Medicare fee-for-service coverage.
But what has been the impact of such plans on health care quality?
In the past, there were widespread concerns, especially on the part of the general public, that cost savings came at the expense of quality of care.
 In the 1990s, for example, HMOs came in for major criticism for denying medically necessary services to patients, ostensibly in order to control costs.
And even today, the assumption that higher cost is synonymous with better quality remains widespread.
To better understand this issue, claims data for some 3 million Medicare patients were analysed.
On three internationally accepted dimensions of health care quality—single-year mortality, recovery from acute episodes of care requiring hospitalization, and the sustainability of health over time—patients enrolled in Medicare Advantage plans had better outcomes than those participating in Medicare on a traditional fee-for-service basis.
The Medicare Advantage patients had lower single-year mortality rates, shorter average hospital stays, and fewer re-admissions.
They also received higher levels of recommended preventive care and had fewer disease-specific complications.
The findings demonstrated that the more managed plans do not compromise quality.
Just the opposite: they deliver higher-quality care than fee-for-service medicine and thus do a better job of improving health care value.
 
Payers, providers, and policymakers worldwide can learn a lot from the differences between fee-for-service and the alternative care-delivery models used in Medicare Advantage plans.
Keeping all the above in mind, Australian pharmacists must sort out how they will manage all the above variables.
How much will be trusted to leadership bodies to drive pharmacy's ambitions and how each individual pharmacist (pharmacy owner, pharmacy employee or a pharmacist in any other capacity) can best share the responsibility and be involved.
It is plain that all current conflict of interest issues must disappear from all pharmacy leadership organisations, and the destructive competitiveness between these pharmacy organisations must cease.
In particular, if the Pharmacy Guild of Australia does not recognise the need for these changes, it will lose its effectiveness as a leadership body.
More importantly, members of all leadership organisations need to keep their elected representatives up to the mark.
A more rapid spill of executives in these bodies may stop "hardening of the arteries" and a more honest approach to getting on with the job.
More than anything, the constant inquiry and demands from a non-complacent membership will be the most effective means to become part of the solution.
And a warning for community pharmacies – start recognising your patients and formally register them with your pharmacy creating status around such patients.
For as capitation and alternative health systems become formalised, patients will be asked to nominate their preferred "home".
Make sure the pharmacy "home" is yours by cultivating your patient list now, because it will become a valuable resource as funders look to link in to established patient bases.
A paradigm shift has started to happen for pharmacy, so let us all be involved to ensure that the shift is constructive and visionary.
I think we have yet to see the vision.