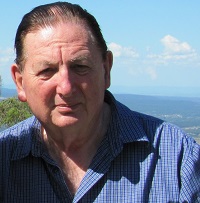 The emergence of a "think tank" for Australian pharmacy ought to be a significant event, but you would never think so because it is so "low key",
It was recently responsible for the pharmacy profession's first ever Australian Pharmacist Workforce Summit, 'uniting our profession for a sustainable future' – an event that was held on Friday 26th June 2015 at the Faculty of Pharmacy and Pharmaceutical Sciences, Monash University.
The Australian Pharmacist Liaison Forum (APLF) and Monash University's Project Pharmacist jointly hosted the event attended by delegates from each of the major pharmacist and pharmacy organisations, Project Pharmacist, workforce experts and demographers.
i2P has welcomed the development of a "think tank" but has yet to see any real "meat" emerge from that event.
The following material has been published as part of a media release earlier this month, but it does not give much guidance as to what depth of discussion occurred and what pathways of development were given priority. 
"Based on the results of a survey conducted of the major pharmacist and pharmacy organisations in preparation for the event, the Summit resolved that the major issues relating to enhanced utilisation of the pharmacist workforce are:
 • Making use of the potential opportunities created for pharmacists by demographic driven demand, emerging professional roles and development of new services.
• Addressing restraints and barriers to demand for pharmacists in health care. The restraints include uncertainty regarding the future, levels of remuneration, limited career development prospects and a lack of acknowledgement of expertise as part of the healthcare team
• Resolving workplace limitations to better utilise pharmacists' expertise.
• Sustaining the quality of the graduates with a balanced and sustainable supply of pharmacists training for future evolving roles.
• Internship and factors relating to the availability of adequate numbers of appropriate sites with suitably trained preceptors able to provide necessary supervision, mentoring and guidance."
While most of the issues seem to relate to constraints on the active workforce, I could not clearly see if any of the above actually involved senior pharmacists and their professional lives.
These are the pharmacists who may need work environment modifications such as suitable seating to actually conduct various clinical interviews that could facilitate some of the future programs envisaged e.g. the proposed minor ailments program.
Senior pharmacists should not be expected to be matched to ever-increasing volumes of prescriptions, but they can sustain some selected activities within the script flow.
Making use of experience ought to be valued.
The Federal Government began an audit of government-funded aged care workforce programs with the aim of developing an aged care workforce development strategy.
Community services and healthcare consulting firm Health Outcomes International is undertaking the audit, which began in October 2014 and is expected to be completed by mid-2015.
I am wondering whether pharmacy has been plugged in to this audit as a seamless partner in aged care provision and whether this may be a useful source of funds?
You get the feeling that this may be one of the "restraints or barriers" to pharmacists in dealing with the wider aged care sector.
The Assistant Minister for Social Services Mitch Fifield has stated that the analysis would "identify any duplication and gaps across activities, synergies and areas of overlap between the aged care and disability workforces."
An Aged Care Sector Committee Workforce Advisory Group has been established to provide advice on the project.
All workforce expenditure over the last three years will be reviewed with the aim of developing a new comprehensive government workforce strategy.
Senator Fifield said:
"It is anticipated that the stocktake will provide an evidence-based foundation for developing an aged care workforce development strategy which can help inform future funding priorities."
So what I am suggesting is that senior pharmacists may be ideal pathfinders into the aged care sector, both as workforce participants and eventual consumers of such services.
It is also clear that government is not very advanced in its aged care policy, and signals are reverberating across all sectors of aged care that it will run out of control if not appropriately thought through.
Did the pharmacy "think tank" (the APLF) touch on any of these considerations?
Well, we don't know as yet because they do not seem to have sufficient infrastructure to archive or deliver their information in any detail.
What is apparent is that a succession-type plan developed for senior pharmacists might encourage an earlier owner-retirement activity, which in turn would create a more youthful group of pharmacy owners that could capitalise on the higher energy inputs available from younger managers.
Having an active pool of senior pharmacists could provide experience inputs for young managers and mentoring processes for newly graduated students.
A respectful and thoughtful system for capturing energy and experience might just provide a stimulus for a confident and forward-moving pharmacy profession.
Structured on a regional basis and with adequate government support and funding, you would begin to see a significant return on investment as pharmacists could deliver existing health resources to an ageing population plus develop new additions.
And with those attitudes and resources we may also see a process that will increase the size and scope of a pharmacy that will contain a higher number of pharmacists delivering an expanded range of clinical services – that "other half" of core business that is just beginning to be recognised, valued and harnessed for a future and very stable pharmacy profession.