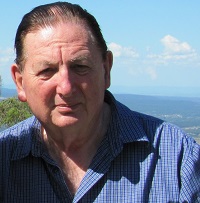 Recently, I have written two articles relating to triaged services from a pharmacy environment and how community pharmacy could be integrated into a public emergency system.
In these articles I made the proposition that Location Rules night have more meaning if pharmacies were able to be strategically located throughout Australia because of the need to have emergency resources deployed to take pressure off major treatment centres (hospitals).
Read: Leadership, Future Direction, Public Health and Triage Services
and The Opportunity for Pharmacist Provided Triage Services
Postulated was the vision that a suitable pharmacy could have two types of clinical service spaces – one for treatments such as wound management, and the second room as a consultation room, but being able to double as a treatment room.
Up to four foldaway treatment tables (or more) could become standard equipment for an emergency pharmacy.
The recent terrorist attack in Paris has demonstrated that global wars now do not have the traditional "fronts" of past wars, and that terrorist attacks can occur anywhere in the world at any time.
The French emergency response was both ememplary in its rapidity and its processes, and a pointer as to how a community pharmacy could integrate into an attack response of this type.
Even our politicians acknowledge that Australia is not exempt from this type of attack and in fact state that it is a matter of "when", rather than "if".
France had a pre-organised "White Plan" documented to deal with the type of emergency that confronted Paris on November 13, 2015.
As soon as news arrived of the first injuries, a coordination unit was set up at the Paris SAMU (Service d'Aide Médicale Urgente, or Urgent Medical Aid Service), in Necker Hospital, in Paris.
The SAMU building was secured by the police, because the risk of an attack on the coordination unit had been identified.
A medical response director and deputies were appointed to coordinate the operations on site jointly with the office of the prefect, the regional health agency, the police, the fire brigade, and the civil protection service.
The SAMU and SMUR (Service Mobile d'Urgence et Reanimation, or Mobile Emergency and Resuscitation Service) emergency ambulance services from the suburbs were also called in, specifically, SAMU 93, because of the attacks at the Stade de France.
At the sites of the attacks, situations were managed differently, according to the location: for the attacks on bars and restaurants, following initial triage organized by the SAMU, the injured were taken directly to the Paris hospitals in which the hospital White Plan had been activated.
An advanced medical post was set up on Boulevard Voltaire, close to the Bataclan concert hall, which had been the target of an attack, using a system comparable to that employed in disaster medical care. The injured were classified as "Absolute Emergency," "Serious Emergency," and "Emergency."
The advanced medical post had completed its triage work 2 hours after the end of the attack on the Bataclan concert hall.
Most of the injured categorized as "Absolute Emergency U1" were sent directly to the hospital recovery rooms so that they were as close as possible to intensive care units and operating theaters.
This generally concerned patients with gunshot wounds, often multiple, who required thoracic, digestive, and orthopedic surgery.
The SAMU and fire brigade physicians took charge of these patients.
The injured categorized as "Relative Emergency U2" were transferred to the A&E wards in Paris or the near suburbs by the fire brigade or by civil protection and Red Cross services.
The less severely injured ("Slight Injuries U3") were treated on site and were instructed to consult an A&E department within the next few days if their condition so required.
Persons suffering psychological stress were invited to attend a consultation in a psychological support unit.
I am proposing that in an emergency of this type, appropriately fitted community pharmacies could double as a designated triage point to prevent local hospitals from being overwhelmed.
It is the triaged categories of U2 and U3 where community pharmacies, appropriately equipped, could become integrated.
In the case of U2 patients, the lesser affected could be held in pharmacy treatment rooms if there was an overflow situation with A & E bed capacity at the hospitals designated under the White Plan.
Patients designated as U3 and psychologically stressed would definitely fit in within a community pharmacy and if the triage system was further utilised within the pharmacy, these patients could be moved into their homes using remote monitoring tools and trained staff to ensure appropriate care (a pharmacy in the home program).
There is also a supply function that pharmacy could provide as the demand for tourniquets was so high that most in attendance were forced to remove their belts.
Links with community nurses established by community pharmacists could also be utilised for these types of emergencies.
A "pharmacy in the home" program will soon be a necessity to cope with a rapidly ageing population and would be a useful tool in the event of an emergency situation
The extraordinary response to the terrorist attack was partly influenced by the fact that a coincidental dress rehearsal by SAMU had occurred earlier that morning.
Only three deaths occurred from the patient group of 100 designated "absolute emergency" because efficient triage ensured that patients were able to access appropriate treatment in the shortest possible time – the most needy in this particular attack took only 20 minutes from triage point to hospital.
As a footnote, despite the fact that Sussan Ley, our Minister of Health seems to be intent on pushing pharmacies financially "under water" through PBS policies that include an imposed $1.00 discount that will go straight to the "bottom line.
I have previously stated that although we are going through the motions of a formal review of these rules, it is my belief the report is already written for the review committee to "rubber stamp".
The Pharmacy Guild of Australia commented:
The Guild welcomes the appointment of the distinguished Victorian community pharmacist Bill Scott to the Review Panel. Mr Scott is a highly respected senior figure in community pharmacy who will bring a depth of knowledge to the Review process. He has a wealth of knowledge as a pharmacy owner, a clinician, and an innovator in e-health and aged care.
The other two appointees are Professor Stephen King, Professor of Economics at Monash University, and Ms Jo Watson, the Deputy Chair of the Consumers Health Forum (CHF).
Some uncertainty exists in terms of bias with Professor King and Ms Jo Watson.
However, if one of our leaders is looking for additional input to this review committee, then maybe the above proposition could be put to them.