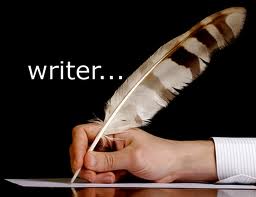 Editor's Note: There are not too many upbeat positives for pharmacy these days anywhere in our global village community.
But it's happening and the trend is following here in Australia with momentum building.
It's the cost that is the main driver, and while US costs far exceed Australian costs, it's now reaching a level where consumers are opting out and are looking towards cheaper self-care.
This is where pharmacists are at their best and with receptive consumers and careful practice management, financial returns will start to climb above water level.
Australian pharmacists need to get with it as far as mobile apps are concerned and to develop their version of clinical services.
The year 2015 bodes well for retail pharmacy in terms of how healthcare is evolving.
Do-it-yourself health care and making the leap from mobile app to medical device were the top two trends identified by

 

PwC's Health Research Institute (HRI) as part of its annual Top Health Industry Issues of 2015 report, released Thursday.
Retail pharmacy has a role to play both in expanding its reach to patients through the over-the-counter department and healthcare counseling and in helping to connect the dots between health apps and self-care diagnostics. 
Retail pharmacy's capability to put a face to driving positive outcomes through medication therapy management and disease state counseling and their ability to effectively serve as physician extenders are two other top trends identified by HRI that bodes well for the industry.
In its annual report, which explores the top 10 trends expected to shape the sector next year, HRI anticipates that the $2.8 trillion U.S. healthcare sector will start feeling like a true market. 
"With consumers leading the way, bearing more costs and making more decisions, change is erupting throughout the health industry," stated Kelly Barnes, PwC's U.S. health industries leader.  "Established healthcare companies and new entrants are rapidly developing cost-efficient products and services tailored directly to consumers."
HRI's top 10 issues for the health industry in the year ahead:
Do-it-yourself healthcare.

 

U.S. physicians and consumers are ready to embrace a dramatic expansion of the high-tech, personal medical kit. Wearable tech, smartphone-linked devices and mobile apps will become increasingly valuable in care delivery;
Making the leap from mobile app to medical device.

 

A proliferation of approved and portable medical devices in patients' homes, and on their phones, makes diagnosis and treatment more convenient, redoubling the need for strong information security systems;
Balancing privacy and convenience.

 

Privacy will lose ground to convenience in 2015 as patients adopt digital tools and services that gather and analyze health information;
High-cost patients spark cost-saving innovations.

 

The soaring cost of care for Medicare and Medicaid "dual eligibles," aging boomers and patients with co-morbidities will foster creative care delivery and management systems;
Putting a price on positive outcomes.

 

With high-priced new products and specialty drugs slated to hit the market in 2015 increasing demand for new evidence and definitions of positive health outcomes are expected;
Open everything to everyone.

 

New transparency initiatives targeting clinical trial data, real-world patient outcomes and financial relationships between physicians and pharmaceutical companies will improve patient care and open new opportunities;
Getting to know the newly insured.

 

2015 will be a revelatory year for the U.S. health sector as a portrait of the newly-insured emerges, fostering better care management programs and shifting marketing strategies;
Physician extenders see an expanded role in patient care.

 

Physician "extenders" are becoming the first line of care for many patients, as doctors delegate tasks, monitor patients digitally and enter into risk-based payment models;
Redefining health and well-being for the millennial generation.

 

As the economy rebounds and baby boomers retire, employers and insurers look for fresh ways to engage, retain and attract the next generation of health consumers; and
Partner to win.

 

In 2015, joint ventures, open collaboration platforms and non-traditional partnerships will push healthcare companies out of the comfort zone toward new competitive strategies.
This year, as it has for the previous eight years, HRI surveyed 1,000 adults in the United States to identify their attitudes and concerns about their health and the healthcare system and to track changes in the way consumers use the system.
Key 2015 findings include: 
Consumers remain concerned about the privacy of health data. As many as 68% of respondents were concerned about smartphone health app data security; 78% about medical data security;

Physicians are interested in DIY healthcare products and services, perhaps even more than consumers. For example, while about one-third of U.S. consumers said they would use a home urinalysis device, more than one-half of physicians surveyed by HRI this year said would use data from such a device to prescribe medication or decide to see patients;

Many consumers are ready for non-physician caregivers to do more. Three-quarters of respondents said they were open to "extenders," such as nurse practitioners or pharmacists, performing health services; and

Consumers have mixed feelings about pharmaceutical and life sciences companies' payments to clinicians. Pressures will grow from regulators and consumers for more transparency on payments.
The trend in Australia is very similar with government becoming less attracted to subsidising the health system.
US health costs for government are beginning to decline for the first time in many years, simply because people have opted out due to expense.
While Australia ranks high in the OECD rankings and the US ranks last, the trend in Australia is similar as p;eople have begun to opt out.
The trick for pharmacists in Australia will to have an alternative system in place that will be attractive to consumers.
We filled that space before the introduction of the PBS and while a lot of pharmacists will not have a memory of those days, there are enough senior pharmacists around who can remember, so the smart thing would be to use them and find out what worked for them back then.
Australian Pharmacy does not treat all sectors of its workforce respectfully. Those who regard themselves as good managers might pull back the discounting folly so as to pay pharmacists properly and nurture their workforce as they once did.
Then you might gain momentum as they in turn can afford to invest in their individual skills that will multiply a community pharmacy practice many times.