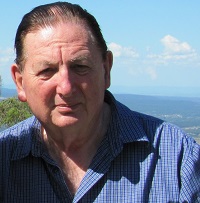 One of the most successful marketing slogans ever developed by the Pharmacy Guild of Australia (PGA) was: "Ask your family chemist – he knows!"
The public response to it was massive and just seemed to hit the right nerve.
Its popularity eventually irritated the medical profession who couldn't understand how a pharmacist might know more than a lofty medical professional and the "purists" argued that pharmacists were not "real" chemists, and therefore not entitled to use that word.
Unfortunately the PGA did not assert its position and hold firm, and thus one of community pharmacy's best marketing and communication initiatives faltered and disappeared from sight.
What the general public responded to was the concept that pharmacists were willing to provide a high and constant level of health literacy – a service provided by pharmacists almost subliminally, and a service that went to the very "core" of the pharmacy profession.
It is also the service still sought by the majority of pharmacy patients today.
Pharmacists traditionally provided health literacy services free of charge, with cost recovery made through compounding a medicine for that patient under a pharmacist prescription, or some other equivalent solution.
Since that time, products and services mostly exclusive to pharmacy have become commoditised by pharmacists themselves or by other retail environments attacking pharmacy market shares, to extend their retail reach for better profit returns.
It should be noted that health literacy is central to developing new models of Self Care which is a concept that could provide future opportunities for community pharmacy.
While pharmacists and doctors originated from a common gene pool, separation of the two professions was seen as a solution that avoided "conflict of interest".
The pharmacy model evolved to logistics and supply with free consultations, while the medical profession charged for consultations with a minimal number of consumables (product supply) absorbed within their fee structure.
Two sides of the same coin with the medical side contesting permanently its ambition of supremacy over all.
Continual vigilance by the medical profession occurred to ensure that pharmacists did not diagnose, prescribe or charge for patient consultations.
Pharmacists were deemed "safe" if they had customer discussion, product recommendation and free customer counselling.
Note the choice of words in respect of "customer" and "patient", as well as "counselling" and "consultation".
Pharmacy consumers are people with a multiple personality disorder usually only found in a pharmacy environment, and their customer personality dominates until they are treated and addressed as patients.
Then their patient personality takes over.
Pharmacists need to have schizoid tendencies to successfully navigate between the two personalities that can change in an instant.
The medical attitude was (and still is) that only doctors have patients and they claim exclusive rights over that patient even to voiding patient "value-added" pharmacist services that improve patient wellbeing and safety.
Of course that process was backed up through punitive processes like prescription channelling and Pharmacy Board complaints that could see you fighting for your life.
Little has changed in medical attitude over the years, except to become more aggressive.
And for the fact that the Pharmaceutical Benefits Scheme (PBS) has reached the end of its product life cycle and now could be described as a community pharmacy "loss leader".
No incentive for innovation and negative returns on invested capital.
So medical channelling no longer has an impact.
This has led to pharmacists reviewing their business models and looking at one area of their "core business" – that of free customer counselling.
Pharmacists have always been proficient at product marketing and being quite innovative at competing against major retailers.
But they have failed woefully to innovate "free customer counselling" into "patient consultations for a fee" to compete against all other health professionals, including medical practitioners.
Not directly compete, but simply providing an unmet patient need not serviced by anyone.
A few inputs from i2P research initiatives follow to illuminate the difficulties that arise from developing patient consultation services:
* Patients will not pay for a model that is indistinguishable to their previous experience of "free customer counselling".

* Patients will pay if they are treated and identified as a patient and presented with a service that is identified as a formal process in private surroundings, and made tangible with quality information that they can absorb and understand.
This has actually been proven by a pilot study by i2P.

* Patients will be initially hesitant to take on a new pharmacist service.
While they have high regard for pharmacist skills, professionalism and integrity, this does not automatically transfer to a new service.
To make this happen, specialist communication and marketing systems have to be employed until a critical mass of pharmacist patients exist for a single pharmacy.
The service will increase profile and acceptance more generally, when access to, and understanding of the service is achieved and it is uniformly available from a substantial number of community pharmacies.

* The consultation process requires unstructured time with a patient (even though it may be performed by an appointment with a time limit), and involves continual research and knowledge management.
The enemy of unstructured consultation is structured time to manage a repetitive process.
Dispensing is such a process that once the system commences, there is little time available for any other activity.
Therefore in community pharmacies process management skills are more in demand and valued above research or knowledge skills.
Thus confidence levels to provide consultations are always eroded by stress and a virtually nil budget for unstructured time.
This represents easy pickings for political advantage by the medical critics of pharmacist skills.

* Because the mindset of structured vs unstructured practitioners is totally opposite and different, it follows that the two processes should be delivered by separate cultural and managerial processes.
This can occur through the direct employment of pharmacists with suitable skills or by contracting the service at arms-length.

* i2P favours an independent contractor because that can lead into the area of prescribing. An arms-length contractor could eventually become registered to write PBS prescriptions or generate a new prescription service involving functional medicine, or involving an internal pharmacopeia that could lead into specialist areas e.g medical cannabis.
Separate practice ownership without cross ownership avoids conflict of interest.
Also, by contracting and income sharing, management time is preserved and structured time for dispensing services, is not intruded upon.
In fact, unstructured consultation can back up the dispensing system and create additional revenue streams.
* The major problem for community pharmacy to integrate consultative services is the lack of a system that creates a continuous culture change and a knowledge creation.
This must become a permanent feature of community pharmacy and it must be budgeted for.
It could be paid for by reducing the investment in market group franchise fees, because they currently do not facilitate individual culture change, and there is not a full understanding by franchisors as to how they can successfully deliver that service from a central point economically.
i2P has researched the system for individual culture change which would transition all pharmacies and their service providers around this major road block.
Enquiries are welcomed.
Until that continuous culture change system is put in place, community pharmacy will remain frustrated and not be able to fully embrace its natural fit as the leader in primary health care, and any partnership/collaboration with other health modalities will remain difficult to integrate smoothly.
That frustration may also exist with patients because the promise of clinical pharmacist consultation will not be delivered at the price point of consumer expectation.
Pharmacy can do it, but leadership has to be motivated by a "bottom up" grass roots movement.
If you have been thinking about investing to protect the future of your pharmacy please don't hesitate as events may overtake you in an unprepared position.