Information Technology can be very disruptive and the retailing industry is testament to that with the introduction of e-commerce.
To keep up with strategies that may give a retail advantage, Westfield Corporation, well-known to many Australian pharmacy owners, has established Westfield Labs as an entity of Westfield Corporation serving as a global digital lab focused on innovating in the retail marketplace.
It does so by leveraging the social, mobile and digital market opportunities that converge the digital shopper with the physical world, and thus helps capture those customers in a sort of a "half-way house" able to integrate their portable devices, outside or inside a retail environment. This may also be the environment for pharmacy.

The Westfield Lab team and office are based in San Francisco Bay Area, the global hub of innovation and the development of digital technology.
Possibly since the concept of a regional shopping centre was born, this new investment could progressively win back the retail market lost to online shops.
i2P has written about the concept of digital storefronts in past issues.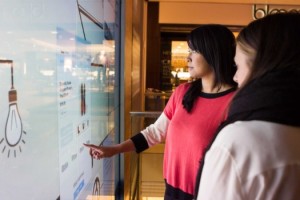 It also represents another challenge to pharmacists who rely on retail for survival outside of a shopping centre environment, but it also represents a new opportunity for pharmacists to adapt this technology to their own work-spaces- even for marketing some aspects of professional services.
This is a new and exciting development that is both creative and disruptive.
Pharmacy will have to develop its own digital lab to meet the competition.
Obviously, Westfield will use this new tool to differentiate its retail rental structures and Westfield pharmacies will inherit this technology.
Over time, new products, partnerships and services will be commercialized globally.
Globally, Westfield claims to reach 1,000,000,000 customers – which is a big number in anyone's book, principally from Australia, Italy, United Kingdom and United States, and they break up into the following categories: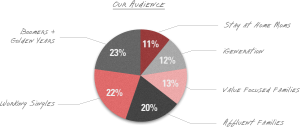 Westfield also claims that its shoppers are tech-savvy, and they are more likely to……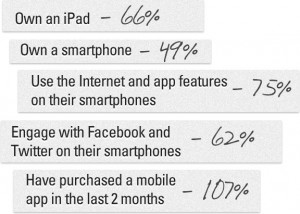 Recently, Courtney Lapin, senior manager of retail partnerships in Westfield Labs stated that her career path has taken her from the fashion world, to the start-up world, and now to Westfield Labs – somewhere perfectly in-between the two, and while she never imagined this is where she would wind up, she couldn't love her Westfield Labs family more!
She, shared her thoughts recently.
 What we would you add to the perspective on why Connected Glass has been so successful?
Connected Glass, or Digital Storefronts as we call them, have been successful because they provide new and exciting ways for shoppers to interact with retail brands.  From a retailer's perspective, it's an opportunity to showcase new product lines and inventory that might otherwise not be on display due to physical space constraints.
In many ways the experience is like using a giant iPad, blending the tactile characteristics of physical retail with the on-demand product information expected in a digital environment.
What resistance have traditional retailers faced when integrating technology like your digital storefront?
Retailers have been very receptive and excited about the opportunity. The resistance we've seen so far has only been tactical in nature in terms of the production and logistics required to bring a digital storefront online.  The concerns largely stem from having technology systems that are out-of-date in terms of ability to easily publish content, keep product information current and maintain accurate inventory information.    Many retailers are also taking a more cautious approach to gauge other's success before implementing this new technology.
How do you see retail changing in the next five years?
It's difficult to answer this question given how much retail has changed just in the last two years.   Based on the trends we see today, retail will continue to be more real-time, channel-agnostic, highly personalized and very mobile-centric.
As it is today, Westfield's Labs' role will be to integrate cutting-edge digital experiences into our physical shopping environments around the world, ultimately enhancing our holistic offerings across fashion, food, entertainment and leisure.   Our goal is to make the shopper's experience better, no matter where, when or how they shop.
No doubt the connected glass innovation will filter through slowly, but it is expected that uptake by customers will be massive, because of their existing connectivity.
i2P ran a recent article on bringing back the pharmacy shop window found at:
This article was very timely because it described the use of photographs and posters as a means of illustrating pharmacist professional services economically.
This was suggested as a precursor step to launching clinical services in a pharmacy because it would require planning and documentation – two major ingredients for success.
It takes little imagination to take the next step to connected glass whereby various services can be electronically linked.
This may mean requests for prescriptions can be ordered in advance of entering the pharmacy (and bypassing any temporary congestion) or some other service request (yet to be developed by the pharmacy).
The pieces of the new pharmacy jigsaw are coming together now in a significant manner. The vision of the pharmacy model required to sustain pharmacists over the next decade is now close to being able to be visualised sufficient for investment to occur.
Investors and financial institution will warm again to pharmacy as research and actual results begin to emerge.
Meanwhile, the "over the horizon" articles published by i2P can be accessed through the archive link for planning purposes.