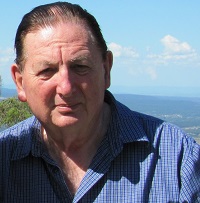 Self service through health kiosks has had a presence in Australia for at least 15 years, but it does not seem to have a high profile in the pharmacies in which it is promoted.
Possibly because it is viewed as a "no win" situation because it is rarely used to generate a new revenue stream and can be easily replicated in non-pharmacy retailers such as supermarkets.
And in the US, supermarkets such as Walmart see  self-service health kiosks as an extension of core business, a good fit with great potential.

In their environment you will find a SoloHealth Station which is an interactive, self-service health-screening kiosk that empowers consumers with free and convenient access to healthcare tests. Consumers receive customised results, an overall health assessment, access to a database of local doctors and can also set up an account to track their results – all accessed via the user-friendly, touch screen interface.
A network of 3,600 self-service kiosks are located within 16 km of 79% of the US population
The SoloHealth Station kiosk provides:

*  Weight and body mass index
* Blood pressure test
* Vision screening
* Health risk assessment
* Digital signage opportunities for retailers and advertisers
Australia has its own version of these kiosks at the reasonably affordable price at around $99 per month
A Walmart customer seated by a computer monitor (and yes, wedged between shelves of cough drops and the pharmacy in a bustling Walmart),  can tap out answers to questions such as how often they eat vegetables, whether anyone in their family has diabetes and their age.
Consumers may test eyesight, weigh themselves and check blood pressure .
The customer commented:
"You may not go to the doctor every year, but you come to Walmart often,"
"I get bored while my wife is shopping. This is a time killer. I'll come back in two months or so, and track my results."
So this customer is a male and that demographic is not noted for being health conscious or a regular visitor to a pharmacy.
So the health kiosk used as a fulcrum may support a range of patient programs that could attract a fee and add value to the brand of a pharmacy, with a bit of thought.
The kiosk questions and free services may actually establish basic patient profiles that in turn could be utilised to reduce the cost of a consultation at some future date.
The future of paid clinical services in community pharmacy relies on the ability to engage patients and register them formally as pharmacy patients.
There is also a need to maintain a central focus on patients by linking back to them through email newsletters or web communications to sustain and promote future paid services.
To remain a key player in self care and primary health care, pharmacists need to develop systems that are economical and engage the pharmacist at an appropriate level.
Pharma companies are also seeking to link into this type of patient communication, but concerns exist as to their ultimate objective, which appears to be one of bypassing pharmacists and doctors as a channel for their biased version.
Potential also exists to link health kiosks to video consultations with doctors, to smartphone apps that track blood pressure and heart rate, also fitness wearable accessories.
Pharmacists should develop each leg of this type of consumer health system to the highest pharmacy professional standards to ensure that critics and enemies (and that includes doctors) of pharmacy can be kept in check.
But SoloHealth's backers do have larger plans. The Duluth, Ga.-based company aims to expand its kiosk offerings to teach people how to quit smoking, test whether they are at risk for diabetes and even enroll them in health coverage.
Self-serve computer stations are also eyed as a way to help consumers figure out whether they need medications for conditions such as high cholesterol, and under a proposal in the US now before the FDA, to make some prescription medications over the counter.
The kiosk system may also work in favour of pharmacist prescribing, particularly if the prescribing pharmacist is an "arms-length" clinical pharmacist.
Rival firms are marketing similar technologies such as NowClinic online, a subsidiary of UnitedHealth Group, provides 10-minute video chats with physicians for $45.
Technology "has become a new arm of the health care delivery system," says Jay Sanders, an adjunct professor at Johns Hopkins University and CEO of The Global Telemedicine Group, a consulting firm in McLean, Va. "You need to bring the exam room to where the patient is, not where the doctor is."
SoloHealth's founder and CEO Bart Foster saw larger possibilities for automated screening after he began providing Walmart with self-service vision tests as a way to get shoppers from the product aisles to Walmart's optical shops.
In 2010, the firm got a $1.2 million grant from the National Institutes of Health to develop new approaches to screening for people in underserved communities.
It has also received more than $43 million in investments from computer maker Dell Corp., health insurer WellPoint and Coinstar, maker of the Red Box DVD rental boxes, he says.
Today, SoloHealth's kiosks, which are not yet connected to a live physician, allow consumers not just to test their eyesight and learn if they are obese, but to get information on diet, vitamins and pain management. 
A "find a doctor" function can direct users to a nearby doctor.
Foster says SoloHealth has received lists of doctors from sponsors, including Walmart, and also allows doctors to buy a listing.
SoloHealth does not do any independent review of doctors' credentials.
 About 20 to 30 doctors are typically offered.
Australian pharmacists really need to manage this type of doctor engagement through a formal referral system rather than a more commercially-based version.
Among the Solohealth programs is one that advises those suffering symptoms of heartburn whether it may indeed be heartburn and which over-the-counter product might be useful, says Stephen Kendig, the firm's chief commercial officer.
Again, this type of recommendation should have direct pharmacist oversight because computers and pharmacy assistants need human professional support.
SoloHealth stations can run video advertisements while the blood pressure device inflates.   
Ads for nutritional supplements or vitamins appear when consumers respond yes to a written question asking if they want more information about a healthy lifestyle.
Others appear for allergy drug Zyrtec and heartburn medication Prilosec.
This type of program in Australia would need to be firmly oversighted by a pharmacist and manufacturers should not be allowed to control this type of information input to your system.
The ads, which can be targeted to particular consumers based on their answers, are SoloHealth's revenue model. "Reach customers when they are in aisles, not miles, away," the firm's message to advertisers on its website says.
While that may cover costs to the "free" component of the system, it is not without its worries.
Supermarkets would adopt that type of model without too much argument because they are already aware that it is professional advice that holds back their aspirations to expand particular markets e.g. the pain market.
Users who enter their email addresses — and about 18 percent do — will receive test results, along with approved information.
The addition of an email address could be used to signify an intent to register as a pharmacy patient giving access to a wider clinical program of your own design.
Strict privacy rules need to surround the physical and electronic components of the system with oversight by clinical pharmacists and their team – which may comprise a clinical assistant plus a patient registrar.
The Walmart consumer that was interviewed for this article did have one suggestion.
Turn the machines so the screen cannot be seen by other customers.
"I would like a little more privacy," he said.
Pharmacists should be conscious of this comment if such a system is to become a commercial and professional success story in your pharmacy.