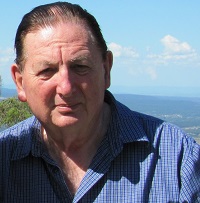 Pharmaca is a US-based integrative pharmacy company that has developed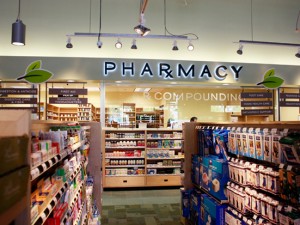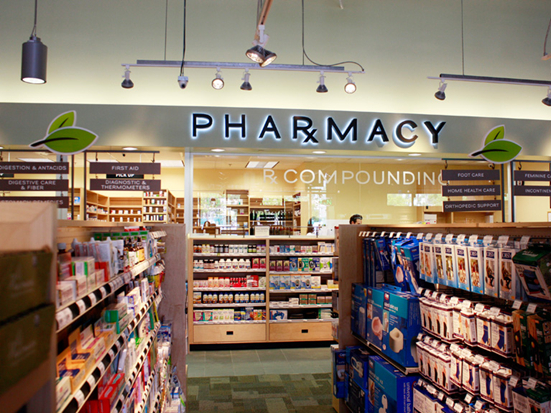 a pharmacy model which could be adapted to an Australian "future pharmacy" model.
Basically, it is a compounding pharmacy first, with outreach into evidence-based complementary medicine (hence they are integrative medicine specialists) plus a retail segment.
By US standards it is a small to medium chain pharmacy comprising 28 outlets, with its most recent pharmacy opening in Boulder, Colorado.
They say that from their existing experiences and customer feedback that they have a winning formula in their integrative approach, marketed under the banner of "health and wellness".
Their February opening of a new pharmacy will typically offer local residents an invitation to enjoy complimentary services such as chair massages, mini-facials and mini-makeovers.
The first 100 people will receive a Wellness Gift Bag filled with a variety of top-of-the-line natural health and skin care products.
And 5% of total retail sales on Saturday will be given to Sunshine Pantry, a local non-profit organization that gathers food, clothing, household items, toys and toiletries to distribute to families in need.
A marketing approach not dissimilar to any Australian community pharmacy opening.
In Australia, compounding pharmacies generally fall into two categories:
* where the compounding laboratory is fused to a normal model of a community pharmacy and generally locates in a peak retail site. It may offer some clinical consultations.
These types of pharmacies generally require fairly large floor space to trade from.
* the "purist" type compounding pharmacy which is generally located in a quieter retail location, is smaller and less reliant on retail sales to drive this model.
It offers clinical consultations built around various patient conditions e.g. bio-identical hormone therapy, that are generally paid for by the patient, and does not offer PBS dispensing or the type of private dispensing offered by a community pharmacy.
In the second model, retailing is limited to a few products that are basically "house brand" or specialty items such as disability aids.
The history of both types of pharmacies has been one of continuity with close patient communication and characterised by higher than average profitability.
They have done surprisingly well when compared to PBS-type pharmacies in recent difficult times.
You deal with people who have an ability to pay and who recognise and trust pharmacist skills and knowledge, built up over time.
In other words, compounding pharmacies are very close to the pharmacies that existed pre-PBS dispensing (before 1952) when possibly 80-90 percent of dispensing was "extemporaneous" and patients had to pay privately for all medicines, and when patient counseling and counter prescribing was a strong feature.
Equipment and presentation is different today but essentially the "guts" remain the same.
Compounding pharmacists today still take a personal interest in their patients, they provide consultations (with or without charging a fee), and they charge privately for their compounded products.
You need a strong "Patient Relations Management" system to control and keep track of all patient communications and activities, preferably an electronic version.
During the recent pharmacy downturn it was the pharmacies with a strong compounding element that survived, with some showing good growth.
And this was because there was little or no reliance on PBS income.
Remember too, that pharmacies not reliant on PBS dispensing don't have to apply for a PBS licence.
Here is a crack in the armour of "location rules" that has prevented entry of young pharmacists and has made the existing pharmacy models too expensive.
Well, I believe that is about to unravel and that a renewal of pharmacist skills will occur with the infusion of younger competitive blood

So what of the pharmacy of the future?
Well, given that compounding pharmacies show better returns for the average pharmacist, this must be the starting point.
It was where we were prior to the disruptive element of PBS that commenced in 1952.

Core business is dispensing+ clinical services + retailing.
Percentage variations of each segment will determine what your business model will look like.
If you want to have 80-90 percent of retailing in your mix, then you will need the scale of a warehouse pharmacy to drive your business, and your competitors will always be "Colesworth" rather than small to medium community pharmacies. You should look for dry storage space click here, and make the best use of it. You should be well aware of what a warehouse pharmacy is. 
These pharmacies should be adopting the "Aldi" strategy of marketing a strong range of house brands with good margins and good quality. And they should be illustrating the brand name of the product they replace – with all this information on a "shelf talker".
Basic retailing really.
Certainly, warehouse pharmacies will be disruptive to community pharmacies where brands are held in common, so this is where compounding can come in, and your edge is in marketing and building your own brand.
Growth in this future pharmacy will be found in scaling the floor area upwards as turnover increases.
This is in preference to multiplying outlets which creates administrative difficulties and extra overheads.
However, there is value in franchising this type of pharmacy model and collectively promoting the various outlets that fly the franchise flag.
That way, consumers will know that they will have a choice wherever they live and that the brand marketed will represent certain standards.
The Pharmacy Guild of Australia (PGA) has had a distinct bearing on the development of community pharmacy because they are the elected representatives of a majority (not all) community pharmacists.
The PBS and its ongoing negotiation has been the focus of their efforts and for more than a decade, what we call clinical services, (primary health care that has evolved from counter prescribing – not dispensing), has not been truly supported by the PGA.
In fact for well over 12 years there was active antagonism to the development of such services, primarily, I believe, because they were perceived to be competitive to community pharmacies.
Recently, Anthony Tassone, president of the Victorian branch of PGA, responded to a post on Auspharmlist, giving comprehensive, and I believe in honest detail, a version of current PGA policy and its explanation.
An extract only, follows:
"Regarding protection of the supply function – this is absolutely paramount to the practice of pharmacy. The Guild advocates for the expansion of the role of community pharmacies and pharmacists including medication management services. However, it must be ensured that the supply of medicines is sustainable and viable across the community pharmacy network to deliver on National medicines policy. In the wake of five separate write downs of PBS expenditure forward estimates since 2011 totalling almost $10 billion due to the above better than expected savings gained from PBS price disclosure, combined with the Accelerated price disclosure provisions that took effect on October 1st 2014 that are estimated to remove an additional $30,000 in profit to the average pharmacy (PBS reforms in general removing $90,000 from the bottom lines of pharmacies) – the community pharmacy sector have genuine concerns on the impacts of these reforms on the viability of their businesses.
I am an accredited consultant pharmacist and have been for over 10 years and commenced being one prior to being an owner. I conducted reviews for my own pharmacy, other pharmacies in the home and residential care setting. Yes they can have significant benefit but I will say that if there is a genuine threat to the interruption of supply of medicines to that patient then that could be a greater determinant or impact on compliance and other medicine related issues. This is not to say that supply is at the expense of clinical roles – supply is a clinical role and if supply can't be assured or maintained then even limitless budget on a HMR program would not produce adequate outcomes.
I feel that you frame the discussion as if to say that supply and clinical roles are mutually exclusive, which they are not. Dispensing is a core professional clinical role of the pharmacist and always has been and always will be. There are those who may have an opinion that is in disagreement with this point, and I suspect you do to an extent – however I feel that that is quite dismissive to many of our respected colleagues. These services are not mutually exclusive and the dispensing process is but one pathway to identifying patients suitable for receiving a medication management service."
Anthony is a former i2P writer who is held in high regard. He always said that politically "he punched well above his weight" and we are pleased to see that this has continued and that he has become a respected leader.
While i2P substantially supports his above statement and policy issues contained within, it would be unusual if i2P did not have at least one alternative view.
However, the differences are minor, and most of Anthony's statement we support.
We vary in the statement "supply is a clinical role".
Pharmacy supply is an administrative role that requires a clinical background.
The word "clinical" applies to cognitive activities performed by health professionals on behalf of patients.
Having said that, we agree that small cognitive roles appear in supply and dispensing, but not sufficient to call supply a clinical role. But it is "core business"
These roles are sufficient to ensure that pharmacists will always be attached to dispensing, even though their time input will vary according to the degree of automation within a pharmacy.
Current dispensing activities have no diversity, are too reliant on PBS, require minimal pharmacist input, and the owner and controller is government.
Not really a strong negotiating position.
As they say, the cost of a carpenter's nail is less than 10 cents, but the carpenter's skill required to drive the nail in correctly is $10.00. That $10.00 covers all the training and the logistics of supply.
A non-carpenter will simply bend the nail and create additional and unnecessary cost.
Clinical services for pharmacists arose out of what we have known as "counter prescribing".
This mainly relates to primary health care, delivered delivered consistently by pharmacists back to antiquity.
The medication review forms the base to this service, as well as provide an overlap with dispensing.
I am of the view that if the PGA focused its energies on developing "shared risk agreements" with employed or contractor pharmacists, that all angst would disappear.
Although a lot of cognitive services could be performed in a non-pharmacy setting, this does not change the fact that the pharmacy is the best place to provide them and PGA should be seen to encourage this.
I am also of the view that PBS dispensing has arrived at the end of its life cycle.
Few pharmacists could agree that there is a future in PBS, given the figures stated by Anthony as to average losses to a community pharmacy.
This is why this article is about the compounding pharmacy and its future, because now is the time to diversify dispensing and build up the private sector, particularly compounding.
I am not advocating pharmacies drop PBS dispensing, but certainly only basic infrastructure investment be looked at.
As PBS is now a "commodity" and bearing the margins associated with commoditisation, you can't escape the decision to replace margins with other income streams while simultaneously stripping as much overhead out of PBS dispensing to maintain a "watching" brief.
However, I see reduced pharmacist hours in dispensing as a means to boost paid clinical services for a fee, with the patient paying for a quality service.
Don't even bother seeking government funding.
Government will not get the value from PBS they expect will still flow, so it will take some time for all the associated adjustments to work through what is now a totally disrupted community pharmacy market place.
Disruptive technologies will also have a bearing on future pharmacy and in this instance we point to 3D-printing.
We have previously reported that a 3D printer is currently capable of synthesising a single drug from specialised inks that contain the molecular building blocks for any drug molecule.
In late October 2014, a research team from the University of Central Lancashire in England announced that they filed for a patent on a 3D printer that can fabricate pills.
The printer would be able to reproduce existing drugs, like common painkillers and allergy medicines, but the real coup lies in the printer's ability to produce more complex tablets tailored to a patient's specific dosage needs, using a new chemical "ink."
This is technology coming on to the market right now which is capable of disrupting all levels of pharmacy dispensing.
The new technology can "print" molecules from all of a patient's drug regimen, and consolidate them into a single tablet.
This would be disruptive for generic manufacturers, packaging services (Webster Pack services) and all supply activities leading into a pharmacy.
Remember, the printed drugs do not rely on the active ingredient being supplied by a pharmaceutical manufacturer.
This activity will also be disruptive for intellectual property of patented drugs until legal arrangements are put in place to protect such property.
It does introduce a new positive for pharmacy in being able to dispense drugs uninterrupted by the vagaries of the supply chain.
For this reason alone, government (and the PGA) must ensure legislation to prevent these 3D-printing presses from falling into hands other than pharmacists.
So what else might be on the horizon that could be disruptive to dispensing?
Well, great advances have been made in regard to DNA testing,
There are now full DNA tests available from a swab from the inside of the mouth from rubbing against the cheek.
Retail prices now are around $99.00 for this testing with prices to fall again as more people use the technology.
This is an area that pharmacists will have to be involved with because it has the potential for a patient's drug to be tailored for their DNA.
Mismatches in this regard are supposed to account for patients that fail to respond to a marketed version of a drug.
Pharmacists may be able to perform the test themselves depending on technology advances.
Biometric tests should be just an extension of pharmacy services with DNA testing slotting in alongside of INR, cholesterol, blood oxygen, electrolytes and other tests that are just now materialising.
Now when you stand back and look at 3D printing, this is just a miniaturisation of compound dispensing.
When you add DNA analysis you have an additive that requires potential pharmacist cognitive ability that has to be translated into the dispensing and clinical processes.
My bet is that 3D printing will be the dispensing process and suddenly dispensing takes on a high-tech focus that allows pharmacists once again to distinguish their product from all others as they once did, pre-PBS days, with extemporaneous dispensing and formulas private to each pharmacist.
Now with the merging of 3D printing and DNA analysis within a compound pharmacy setting, I may have to concede that Anthony's description of dispensing and supply is indeed a clinical function.
"Lick and stick" will certainly not apply to these specialist skills.
The thrust of this article, even though it has meandered a little to illustrate various activities, is that core dispensing business in pharmacy has to be rebalanced with a higher level of private (non PBS) dispensing to occur.
This will be best achieved by adopting a compound pharmacy model as the basic structure today and planning to absorb future disruptive technologies of the near future into the compounding business model – for that will simply be the most appropriate format.