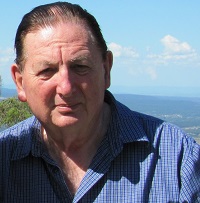 About forty years ago I found myself in a vigorous debate with Greg Haines, the pharmacy historian.
He made the claim that pharmacy had never initiated major changes to its professional foundations and that such change had always been initiated by the medical profession, or the government or both in unison.
These days when doctors make claims against pharmacy I usually identify the real agenda behind the claim, then shrug it off and move on.
I will also mount a counter-offensive if it is warranted.
It must generally be said that when these sorts of claims emanate from the AMA, they are meant to be politically mischievous and can be disregarded.
But when the Royal Australian College of General Practitioners makes the claim that the controversial Fifth Community Pharmacy Agreement is "unacceptable" and calls for a "thorough review" on the basis that it "does not have the patients' best interests at heart" – then I sit up and listen.
Because I know it to be true.
I also know that it has come about because of poor management practices by both the PGA and government collectively.
Now we see the RACGP, The Royal Australian College of Physicians (RACP) and the Consumer Health Forum (CHF) all marching together to the same tune.
And the call by these groups in criticising the performance of pharmacy means that all pharmacists have to collectively share the blame because we have not been able to rectify our collective problems internally.
i2P has been delivering information and analyses of events for just on 15 years.
We could see problems back then that should not have ever existed – but they grew and multiplied.
And while the Department of Health and the Pharmacy Guild are the collective face of these problems, we all bear responsibility in some way.
Major change is about to be inflicted on pharmacy that will be out of our collective control.
The issues the above bodies want rectified are:
* Inadequacy of current performance reporting and evaluation frameworks for assessing whether the Fifth CPA is delivering on its aims or is value for money.
* CPA's failure to deliver real improvements in the quality use of medicines.
* Current pharmacy location restrictions.
The Australian National Audit Office reported in February that the agreement has failed to deliver any tangible improvement in the quality use of medicines  – which is its reason for being.
It also noted inadequate reporting and evaluation frameworks
At the heart of this matter is the fact that the PGA has never recognised clinical service pharmacists and saw only the supply chain PBS delivery services as its reason for being.
PGA intrusion into clinical services has been an afterthought as the PBS system reached the end of its life cycle.
Clinical service pharmacists could not properly argue their case because their governing body was not representative of members and was totally subservient to its two shareholders – the PGA and the PSA.
The Department of Health is also guilty of not recognising clinical service pharmacists because of its insistence in conducting CPA negotiations through a single channel (the PGA).
Recently, the HMR pharmacists that formed up as able and capable representatives for delivering clinical services were almost obliterated through shameful budget adjustment, that had the effect of generating non-evidenced services such as Medscheck.
While only delivered through pharmacies they also had the capacity to be commoditised by those pharmacies.
At the same time much needed HMR services that were evidence-based and popular had their budget slashed and many quality "brains" in pharmacy were lost to other pursuits.
i2P has come forward in this edition with a solution that may preserve pharmacy from being dismembered.
As events have piled up, one on the other, I see that my debate with Greg Haines has been lost by me as it will need government to sort out the solution (even though they helped to create the problem).
I will deal with each of the complaints in reverse order:
* Current pharmacy location restrictions
Have these apply only to pharmacies that have an alliance partnership with independent clinical service pharmacists. The Clinical Service Pharmacists to provide their agreed services under contract but with the ability to be able to service more than one pharmacy (up to a maximum of six).
This restriction not to affect other clinical space contracts such as GP surgeries, nursing homes and hospitals.
Clinical pharmacists to not have a pecuniary interest in the pharmacies they work with. This allows them to move into a prescribing role without conflict of interest.
It has been obvious to i2P that the assembly line processes that comprise the PBS are counter productive to the unstructured and thoughtful cognitive processes required to deliver clinical services, and improve the quality use of medicines.
Hopefully government will now see that in dealing with only one side of pharmacy they could never achieve an improvement in the quality use of medicines, because the clinical service pharmacists have been obliterated – and they are the only pharmacists that have the ability to deliver.
CPA's failure to deliver real improvements in the quality use of medicines
Quality improvements in any area involving the use of medicines require incentives and a research budget.
With the PGA controlling all grants for pharmacy research it has been impossible to avoid most of these monies being spent on pharmacies rather than clinical pharmacists.
It has also been impossible to foster clinical inventions and innovation that would spur quality use in medicines.
These daily conflict of interest issues have been with us so long that we tend to take them for granted.
But the issues remain and only government can untangle them.
There is also the worry that by having the PGA manage all grants, this power can be politically misused.
Even the commissions paid for management of grants creates a formidable war chest.
There is also the suggestion that in creating this unfair management of grants that it gives the Department of Health a "hold" over PGA's policies and decision-making process.
In other words does the PGA do as government bureaucrats insist?
Have the PGA truly been representative for their members?
i2P suggests that if the government wants a single negotiating organisation that it facilitates the formation of a Pharmacy Council that allows membership for all other pharmacy organisations, including the PGA and the PSA.
There is no single pharmacy organisation that could facilitate this type of change without government assistance.
The Pharmacy Council to be funded through management of grants and the commissions paid.
This will immediately create a voice for the whole of pharmacy and member organisations given the ability to apply for grants in an open forum.
Inadequacy of current performance reporting and evaluation frameworks for assessing whether the Fifth CPA is delivering on its aims or is value for money.
Without an appropriate governing body, clinical pharmacists are hamstrung in their ability to plan changes in service delivery and in quality use of medicines.
Here, government assistance would be needed to reform the AACP so that it would be representative for its members.
With an appropriate business plan, clinical service pharmacists could openly disclose forward plans, key performance indicators and progressive measures of current performance levels.
This group of pharmacists would view this opportunity as one where they can develop evidence to substantiate their reason for being.
The current criticisms leveled against pharmacy by the three organisations noted at the beginning of this article are well founded and there is no good reason for this to have happened.
Sloppy management by the Department of Health and the PGA are at the root of this.
There needs to be a correction put in place by a consensus of all pharmacists, facilitated by government, including the restructure of the AACP.