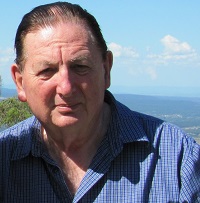 US retailing giant Costco plans to inject yet more capital into its Australian business as it launches more stores and seeks to muscle in to the petrol station market.
This will force the Australian duopoly of Coles and Woolworths to be more competitive.
Costco's revenue surged in 2014 as customers sought out goods ranging from hearing aids to deli platters at its membership-only discount warehouses.
But despite the revenue rise, Costco Wholesale Australia has posted a full-year loss because of the costs of opening three new warehouses, and accounting changes.
Unlike fellow foreign retail invader, German supermarket giant Aldi,  Costco provides detail on its Australian performance through corporate filings.
It predicts sales to be around $1 billion by the end of this financial year, which is a significant number.
Coles, on the back of adverse publicity inflicted by the ACCC and  subsequent fines, has had its pricing flexibility curtailed and has been seen to be faltering in its competitiveness.
Costco's strategy seems to differ from Aldi's.
Aldi has slowly added stores since 2001; Costco has added warehouses quickly to capitalise on Australian appetite for competition in retail and the country's juicy margins.
However, these two stores do not directly compete as Costco has not diversified its sites and relies on selling bulk quantities of nationally branded merchandise in population-dense localities.
Investors have become increasingly nervous about Aldi and Costco taking an increased share of the supermarket duopoly, Woolworths and Coles.
i2P has long applauded the "slow and steady" approach to Aldi retailing and have hailed the principles of its business model as one that pharmacy could adopt. Aldi concentrates on delivering quality generic label or house-branded goods at low prices, sprinkled with a small number of "variety" goods to stimulate interest.
Pharmacy has in its recent past, done similar merchandising with gifts, cameras and electronics.
Aldi is beginning to have an impact on "Colesworth" as the Australian public has come to trust the Aldi product range.
Costco has seven stores in Australia: in Docklands and Ringwood in Melbourne, Canberra, Adelaide, North Lakes in Queensland and Crossroads and Auburn in NSW. It plans to open stores in the Melbourne suburb of Moorabin, Marsden Park in Sydney, and another store in Brisbane within the next two years.
Costco said sales at its Crossroads and North Lakes petrol stations had "continued to grow over the year and Costco anticipates opening more fuel stations in the future."
It has recently added petrol stations in Canberra and Kilburn in Adelaide.
Costco entry to the fuel market will tend to keep all major resellers "honest".
Since entering Australia in 2009, Costco's US parent has injected almost half a billion dollars into the local operations, and racked up accumulated losses of more than $44.5 million. But given the US company –Costco Wholesale Corporation – has a $US63 billion market capitalisation, $458 million is seemingly a small price for its ambitions.  
During the past two years, Costco has drawn $170 million from its US parent to fund its expansion in Australia. According to its income statement, Costco paid tax in 2013 but didn't in 2014.
Costco's accounts, for the year to 31 August 2014, show a loss of $8.59 million, from a $1.8 million profit in the previous financial year. Total revenue surged to $878.5 million, up from $612 million in the previous year.
The loss was tipped months ago. Costco Wholesale Australia managing director Patrick Noone said in October that Costco would return to a profit this financial year, with sales revenues to reach $1 billion on the back of store openings.
"Overall, the number of customers shopping with us is growing and the volumes are ­growing as we add more stores."

The 2014 accounts say Costco's loss before income tax of $10.7 million, from a $4 million profit the year before, was "due to costs of opening three new warehouses in financial year 2014 and changes in unrealised gains and losses from fair-value accounting of financial instruments".
Costco now employs more than 1900 people, accounts filed at the corporate regulator show. Costco's US shares surged more than 20 per cent in the 2014 calendar year. Its international operations, including Australia, account for just $US14.2 billion of its $US112.6 billion in annual sales.
Given that retail competition is going to elevate, pharmacies must be very selective in the markets that they decide to enter into. Planning is essential and inventory line reduction is essential.
If pharmacies follow the Aldi model and stock only generic or house brand lines in a limited range of departments, competition can be maintained along with sales volume and margins.
If pharmacy can promote an unambiguous message to its market and avoid the pitfalls that will appear through national brands, it can survive and sustain itself over 2015 and beyond.
If national brands are kept, they will be the ones that will drive pharmacy image towards "expensive" and "unaffordable" because of pharmacy's inability to properly compete in that retail space.
Warehouse pharmacies and major Internet pharmacies will be the most affected by big retailer competition, and there will be a temptation to commoditise any easy clinical service that they can readily include in their offering.
This is not true competition and pharmacy leadership organisations need to formulate regulations that treat clinical services advertising similar to S3 advertising.
Life in community pharmacy will not necessarily better over 2015, but if sensible planning decisions are put in place, there will be a steady upturn over the next two years, followed by a sharp increase past that time.
To stay in that space, pharmacists will need to improve their visual image, look like a renewed pharmacy and be supported in their professional services.
Becoming experts in local area marketing will also be a must.