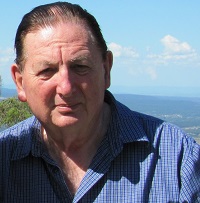 Indications are that at least two global retailers are in the process of setting up shop in Australia – Amazon, and the German-based Kaufland group (both having selected distribution sites in Melbourne), and a third, Costco, recently arrived in Australia, has  major expansion plans.
Aldi, established in Australia since the year 2000, has significantly altered its market share over the past two years, but primarily at the expense of the smaller independents.
Despite their woes, Australian retailers Woolworths and Coles seem to be adapting to the intense challenges posed by global entrants.
The last i2P analysis of the retail sector can be found at this link:
http://i2p.com.au/global-supermarkets-will-affect-australian-pharmacies/
Kaufland is one of the largest supermarkets in Europe, and it is privately owned by the Schwarz family through the Schwarz Gruppe, a corporation headed by Dieter Schwarz.
Dieter took over the business from his father, Joseph, who died in the late 1970's
Forbes Magazine in 2016 valued Dieter's net worth at US$20.4 billion and he has been engaged with building the brands and expanding the business since taking over leadership of the Schwarz Group.
With over 1230 stores across Europe, the supermarket rivals budget chains such as Aldi for price but instead of selling their own brands, Kaufland also boasts over 60,000 popular household products in store.
In a floor plan that's on average 15 times larger than Aldi premises and five times bigger than Coles' or Woolworths' branches, Kaufland shares similarities to American retailer Costco (but without the membership costs), while its store presentation resembles that of a Super K Mart of the 1980's.
Kaufland's first Australian store will be opened in Forrestville, Adelaide.
The Schwarz Group is the fifth largest retail company in the world.
The business has grown significantly over the past couple of years; in 2015, it reportedly increased revenue by as much as €5 billion ($7.2 billion) in 12 months, while keeping its operations squarely within Europe.
Schwarz also owns discount retailer Lidl, which has also registered Australian trademarks over the past couple of years as the group starts to look seriously at the benefits of the Australian market.
The Pharmacy Guild of Australia challenged some of the Kaufland/Lidl trade marks using the word "pharmacy" and it is believed those issues have now been resolved. Try to find establishing a trademark lawyers who can answer all your doubts regarding trademark and patent laws.
The move to Australia will be the first time the Kaufland component of the Schwarz group has opened a store in an English-speaking country.
While Lidl has operated in a similar vein to Aldi in its discount food offerings, with rounds of discount products that change on a regular basis, Kaufland operates more like a discount retailer of private-label apparel and house items first, with an increasing fresh food offering.
 Lidl could become the more likely large-scale player disrupting the Australian market and the market shares of Woolworths and Coles.
While Lidl has operated more as a smaller scale grocer to Kaufland's bigger barn "hypermarket", the two brands have been brought closer together in recent years, getting closer in size, rolling out similar "premium" fresh food offerings.
Amazon is the Australian entrant which is tipped to have the greatest impact on all other retailers for the following reasons:
* It will be marketing all products sold by retail using a multiplicity of channels, with the online channel being the preferred channel.
* Amazon price objective is to sell at 30 percent below the established retail price across a targeted range.
* To achieve a major market share, Amazon has to compete on the basis of being able to deliver consumer ordered products within a one to two hour in-home service.
An ageing population coupled with a time-poor workforce will encourage the trend towards shopping from home.
Disruptions will immediately begin to become evident in established businesses such as Australia Parcel Post, as Amazon moves in to innovative systems such as drone delivery service.
These innovations are also capable of operating outside of normal retail hours (up to 9-10 pm) and on weekends.
Bricks and mortar retailers will have to compete with inbuilt costs of high rents and high wages for extended staff hours, while Amazon distribution centres operate from cheaper sites, a lesser number of sites, with order packing almost fully automated.
Salaries and wages form up as a much lower percentage in Amazon sales compared to other forms of retail sales.
* To facilitate home ordering, Amazon will rely on its voice activated system called Alexa-Echo which manifests as a permanently "turned-on" device, housed in miniature speakers that can double as a music playlist or an electronic household controller managing household systems and turning appliances on or off.
Thus the Amazon retail method is virtually a controlled closed circuit with overheads dramatically reduced within that eco-retail system.
The effects of global retailers on Australian pharmacy will be as follows:
1. With each new entrant the capacity for lobbying increases because of the "deep pockets" of these entrants and the weakness of politicians in accepting "donations" to buy their vote e.g. to alter the ownership structure of existing Australian pharmacies.
For example, the recent of entry of Amazon into the Japanese market resulted in changes of legislation that enabled the equivalent of Australian Schedule 2 and Schedule 3 medicines being able to be sold online with the patient filling out a form that is reviewed by an in-house employee pharmacist.
The pharmacist gives a tick if the form does not indicate a problem, and a sale is quickly transacted.
2. Unrestricted OTC pharmacy type products are able to be sold by Amazon using its closed-circuit marketing and delivery service.
i2P has always recommended a Pharmacy-in-the-Home marketing system be established and many pharmacies do have a form of delivery service.
But this market is under threat by all new global retailer entrants, especially from Amazon, so innovation urgently needs to be upgraded by community pharmacies in this activity.
Most of you would have noted the Google drone delivery trial being conducted through Chemist Warehouse – the threat to all has moved one step closer.
3. The Amazon purchase of US-based Whole Foods is expected to be a bricks and mortar channel for the sale of organic fresh foods, specialty packaged foods, nutritional supplements, and eventually medications and prescriptions.
This channel will take some time to properly organise in respect of prescription medications in Australia, because of existing legislation protecting independent pharmacist ownership.
However, it appears that the Australian Productivity Commission has started the ball rolling that would see a removal of dispensing from pharmacies and an unravelling of the entire Australian health system to become a privatised equivalent of the US health system.
That is, if the Australian government accepts their recommendations.
Another win for Big Pharma.
Also, Amazon has had one failure in experimenting in the pharmacy world, so it will be more cautious in its current approach.
Pharmacy OTC will still suffer disruption (including nutrition and vitamin markets) and sights are set on prescription markets that will be entered more innovatively.
(Peter Sayers has written a separate article covering the potential and timescale of that disruption applied to Australia – in this edition of i2P).
4. As if on cue, the Australian Productivity Commission has recently produced a report titled The Shifting Dial which contains a recommendation to replace Australian community pharmacies with robotic dispensing machines under the control of a lower skilled, lower paid technician.
This model would integrate harmoniously with Amazon's proposed supermarket offering called Amazon Go, which is likely to be the first bricks and mortar manifestation of Amazon in Australia.
Coupled with its online platform, its Alexa-Echo voice-activated ordering system, and its rapid delivery service (1 hour plus staged extensions of up to 48 hours), then you have a complete community pharmacy replacement.
Amazon is currently negotiating in the US to purchase a Patient Benefit Manager company (which is a private equivalent of Medibank) and that is likely to be one of the contenders that would enable the complete privatisation of Australia's health system, almost identical to the US system.
Thus, Australians are facing the very strong possibility of leaving their near-top health ranking in an OECD context, and plummet to share equal-last with the US.
This has nothing to do with enhancement of patient services and everything to do with Big Pharma profitability and power, aided by corrupt politicians.
Something very radically needs to be done.
And pharmacists need to be putting pressure on their leaders to stimulate a culture change – otherwise a brick wall will be hit, not that far distant – estimated by i2P to be around 2026.