Fiona Sartoretto Verna AIAPP
Architect, landscape architect and painter Fiona has lived for several years in the United States where she worked on the East Coast. Married with two small daughters she travels all around the globe researching innovative concepts in retail pharmacy. She graduated with honors in Architecture, Faculty of Architecture "La Sapienza", University of Rome. Currently she is one of the owners of Sartoretto Verna Pharmacy design worldwide (http://www.sartorettoverna.com/) that has its headquarters in Rome, where she currently lives. Other offices and showrooms are located in Turin, North of Italy. Fiona is part of the new generation of Italian architects and landscape architects who bring new ideas and innovative technologies together as an integrated whole.
"Fine art is that in which the hand, the head, and the heart of man go together". John Ruskin
Editor's Note: Sartoretto-Verna are back with us for 2015, demonstrating their design expertise and their understanding of diverse pharmacy cultures from a large number of countries they now service.
Australian pharmacy is on the cusp of going global and Sartoretto-Verna is a valuable resource partner if you are considering such an expansion. China is on our doorstep and at least one Australian pharmacy wholesaler has a presence there.
It is the momentum resulting from these types of changes that will begin to impact on the legislative and other frameworks within the Australian health system, and we will eventually see more economic global competitors if we ourselves do not remain competitive.
The message is that there will be non-stop disruption from diverse sources.
Your best defence is to have an open and inquisitive mind, good alliance partners and a constantly improving pharmacy model under your control.
In the brief article following, Sartoretto-Verna demonstrates Italian design adapted for Saudi Arabian culture.
In this time of change, Saudi Arabia once again shows its bold project into the future, creating a new kind of chain, a store that has assembled the up-scale maximum in terms of Beauty & Health products.
But what does this mean?
Well, we've been conditioned to see huge Pharmacies that are like anonymous supermarkets, or similar still, with Beauty & Make-up stores, that is, until now, no one has thought to create an interactive retail space where services and products dovetail into a truly client centered experience.
The flagship of Nuvola has arrived in Dammam at Dharan Mall gate 5, and it's revolutionary not only for its attractive atmosphere, where people can come to feel comfy and relaxed thanks to the sapient use of contemporary lighting, but also for the layout itself.

Instead of the tired standard of 'the all-gondolas layout', and boring product corridors, the customer is invited to discover and actually participate in different designed experiences, making it effortless to spend more, and more time in the store.
"The goal is wellness achieved by design", says architect Fiona Sartoretto Verna–a design that embodies the thinking of the customer, and is for the customer. To achieve this, you need to attend to the details.
We create the instant impression of a never seen before layout, in the form of a cylinder shape expò. External to the cylinder, the products are divided by brands; the huge inventory of products, comes to have a focused visibility through designed categorization which at the same time enhances self service.

Inside the cylinder, there is designed space for all kinds of product promotions, consultation & advice, and 'wellness corners'. The customer is considered a guest that can easily approach and touch products , as well as having the option to test the product through requests for 'gold services'.
Advice and consultations will help guests to choose the right products for individual needs, additionally there are 'event spaces' for brands that allow for 'Beauty parties' for men and women.
Ksa is very particular market so we had to study the consumer behavior for a long period of time, as we felt the need to create something special where women feel like they are both at home, and in a more formal luxurious space. The promotions and consultation spaces are 'semi-transparent', and so allow promoters, and consultants to work in space that are not secluded. "With the Nuvola chain, Saudi Arabia is floating into the future, creating a store that is nothing less than an airy act of love towards the customer".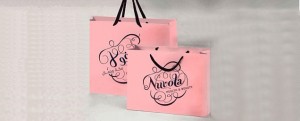 You can find this article on the SV website
http://www.sartorettoverna.com/nuvola-project-health-beauty-store-ksa.html