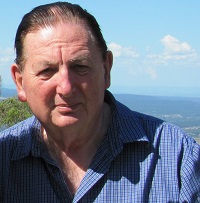 The UK has long been a beacon, lighting the way for pharmacists to be fully integrated into the healthcare team through clinical expertise.
Scotland in particular has been very successful in gaining political support and recognition for pharmacy expertise, actual and potential.
Community pharmacy in the UK and Australia has long been a first resource for patients with both minor illness and chronic illness.

In Australia in pre-NHS times, a community pharmacy was always the first port of call for a patient health issue.
If it was a minor ailment a solution was offered to the patient through the personalised compounding of a suitable formula.
In this way, community pharmacy scored high levels of patient satisfaction and commanded a large share of the primary health care market.
With the introduction of the NHS in Australia, government gradually achieved a level of control that saw pharma patented products eventually dominate the compounded pharmacist solutions as patient offerings.
The traditional patient pathway of first visiting a pharmacy and then being referred to a GP or other health professional was also altered because initially the system promoted free doctor visits and free medicines on doctor prescriptions.
This began the long-term disruption and manipulation of community pharmacy and the fact that it has survived is a testament to pharmacist resilience and the development of a political lobby system through their representative organisation, the Pharmacy Guild of Australia (PGA).
The pre-NHS Australian pharmacy service actually consisted of a minor ailment program, the management and referral of chronically ill patients, supported by diagnosis and prescribing to the level of a pharmacist's competence.
That it was provided "under the radar" was an example of how the medical profession has always bullied pharmacy (as well as other health professions), and has fought off all contenders to become the patient gateway for all things medical.
This has had the effect of reducing the choices available to a patient, but most importantly, has increased the cost of patient care to levels that are now unsustainable.
Government, being the major funder of the current health system, is now seriously looking at how it can make the entire health ecosystem a sustainable one.
Community pharmacy voice is beginning to be heard around the globe, and the solutions being promoted are very similar to those that were in place pre-NHS that were self-funded then, but are seeking to be government funded now.
Calls for pharmacist prescribing rights, a minor ailments program and the funding of clinical pharmacist consultation programs are simply calls for the restoration of original pharmacy systems.
Australia has been slow to act compared to the UK and other western economies.
We are still talking about prescribing rights, a minor ailments program is yet to be constructed and we are not allowing clinical pharmacists to develop independently because they are perceived as a threat to community pharmacy by the PGA.
However, you can't hold back progress.
The Scottish government has just announced that it will provide a national minor ailments service universally.
The Scottish government is to create a community pharmacy minor ailments scheme (MAS) that is available to everyone across Scotland.
The announcement follows a pilot scheme operating in a part of Glasgow, which will be rolled out nationwide and become available to everyone, irrespective of age and social circumstance.
However, the government is yet to decide on the details of how exactly the MAS will run.
At the same time, the Scottish government announced an overhaul of the chronic medication service, which it said would be "strengthened and refreshed".
It promised to announce how the service would be "enhanced" by incorporating medication review and pharmacist prescribing, and monitoring of patient medicines, in the next few months.
A national MAS was originally introduced in Scotland in 2006, but only children, those aged over 60 years, people with a medical exemption certificate, and those on certain benefits can use it.
It is expected that a new national service would also cover a wider range of conditions.
The focus for the new system is to ensure that a patient sees the right health professional at the right time supported by good referral systems across the entire primary health care team, ensuring patient safety and continuity of care.
Scottish pharmacists are tasked to build on their substantial efforts to demonstrate the value that community pharmacy teams add to Scotland's health record, firmly cementing the idea of a community pharmacy team as an essential component of the wider NHS, and as trusted clinicians in people's minds.