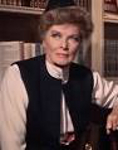 NONE of our so called representative bodies have accepted ANY RESPONSIBILITY for the downright dismal and depressing state the so called Pharmacy profession finds itself in.
The Pharmacy Guild- represents Pharmacy owners who would only comprise some 10-15% of ALL the 29,150 Pharmacists on the AHPRA register (Nov 2015 figures). The Guild has a major influence on employee pharmacists pay and working conditions and they are currently pushing to reduce Sunday and Public holiday penalty rates. A very short sighted and counterproductive move in my opinion particularly if you an owner of an independent pharmacy.

PSA has the largest membership base of all the Pharmacy organizations, approx 13,000-15,000 members (18,000 Pharmacists are employed in community Pharmacies, 3,000 in public Hospitals, the remainder in the pharmaceutical industry, academia and the public service). PSA provides continuing education and some advocacy on behalf of the profession. However, PSA does not believe that it should interfere in any matters to do with workplace conditions or salaries.

Professional Pharmacists Australia (PPA)- the union representing pharmacists working in community Pharmacies. The smallest of the three organizations in terms of membership numbers. PPA is a part of Professionals Australia which has some 25,000 members mainly professional engineers, scientists, architects, IT professionals and managers.  http://www.professionalsaustralia.org.au/


PPA is a registered organization and is able to appear in the Fair Work Commission to represent the interests of employee Pharmacists in cases of unfair dismissal, failure to pay superannuation, failure to pay redundancy, paying under award etc. At the moment PPA is defending the attacks on penalty rates by the Guild and trying to improve the overall pay rates in the Pharmacists award. This is a very difficult task under the legislation that now governs the operations of the so called "Fair Work Commission" PPA is attempting to defend existing award conditions and is currently fighting the Guild in the Fair Work Commission (FWC) to prevent any reduction in Sunday & Public holiday penalty rates as well as running a work value case to try and raise the award wage for Pharmacists.

National Pharmacy Board – responsible for oversight of Pharmacist practice, setting practice standards, regulations and discipline. The Board has to date shown itself to be unwilling to provide definitive workload guidelines. They have provided rather "fuzzy" guidelines that give pharmacy owners plenty of wriggle room when it comes to staffing their Pharmacies. The Board seems to have an innate tendency to give owner Pharmacists the benefit of the doubt especially those in rural and regional areas where it is more difficult to find staff. However I do not believe that the ongoing staffing problems in rural areas should prevent the Board from writing more definitive guidelines for Pharmacies operating in the major cities  and large rural townships where there is virtually no problem in finding Pharmacists.

The Universities are running their courses according to a profit and demand driven model with absolutely no regard for the realities of the jobs market for their graduates. The Universities accept no responsibility whatsoever for attracting students to courses with poor or declining job prospects. The Government is doing absolutely nothing to match student places to actual workforce demand so students are completing courses and wasting both their time and money studying in areas with poor prospects now and into the immediate future.

There are now 19 schools of Pharmacy in Australia graduating some 2,000 Pharmacists annually. Presently there are approx 29150 registered Pharmacists in Australia, 18,000 of these looking for work in 5,450 community Pharmacies. These sums do not add up, there are just not enough Pharmacist jobs out there for the existing cohort let alone the new graduates. No wonder wages have stagnated or even declined in the cities as labor supply far exceeds any projected demand and the award has become the de facto as well as the de jure contract of employment.
I would urge anyone reading this article to not even consider enrolling in a Pharmacy course and if you have enrolled switch to any other career than community Pharmacy as quickly as possible.
If you have completed your Pharmacy course and internship then it is up to you if you wish to remain a Pharmacist but you can go on to study Medicine & Nursing, or become an Ambulance Paramedic.
You can use your Pharmacy degree to get a job as a Pharmaceutical sales representative, as a Public servant in the Health Department (State & Federal), in the Military or in Teaching at a high school or at University level.
All of these have much better prospects and career advancement than working in a dispensing role in a community Pharmacy. Dispensing can increasingly be performed by dispensing technicians or automated robotic machines at a much lower cost than employing a Pharmacist.