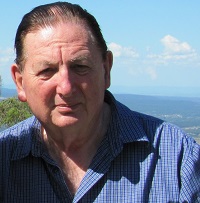 One of the saddest aspects of the shakeout that has been occurring in pharmacy over the past 18 months is that a new wave of businesses who have been treading water for that period, are now starting to go under water.
One such company is Pharmore, a pharmacy marketing and management service entity that has been a bright light in the Melbourne pharmacy landscape for about 23 years.
Their loss is a loss for all of pharmacy.
The Pharmore brand has been based on six key principles: advice, quality care, customer service, professionalism, value and education and these foundational principles created Pharmore in 1992 with one single pharmacist entrepreneur located in Eastland Shopping Centre able to attract 16 other like-minded pharmacists and their pharmacies, to their group.
They have made a significant contribution to the professional service development of pharmacy culture.
Groups like Pharmore have their "hearts" in the right place.
And it is the emotional fallout that will cause it the most distress before it once again regroups.
Their members practiced "collegiality", and staff felt as though they belonged to an extended family.
I also believe that there is sufficient strength remaining within the group to shrug off failure and rise again from the ashes.
Pharmore was a mature business, having existed for over two decades.
Because it was closely allied to a community pharmacy economy, its fortunes would have paralleled those of its members.
Members would have had difficulty accepting higher service fees levied by Pharmore because they simply could not have afforded them.
The money required to research and develop unique services ought to have been shared by all of pharmacy through its leadership organisations.
Pharmore attempted to fill these financial gaps but could not sustain the long-term investment.
The mainstays that substantially funded this type of group were usually vested in margins from generic drugs, a profit centre that collapsed under PBS reforms.
The politicians and economic rationalists of this world that are the background to this very human drama, never have to face up to a "victim's impact statement" because they never have to face their actions in a court of law.
And their victims are too financially and emotionally weak to fight, and so disappear from sight.
Pharmore has had administrators appointed in the form of insolvency experts Brooke Bird and represented by Peter Goodin and Robyn-Lee Erskine as the external administrators.
Head office has been closed and staff retrenched, so the financial situation must have been perilous.
The company's website is still operational, and the administrators have changed the locks at the Pharmore management office in Glen Waverley.
In a statement, the administrators said they understood their appointment occurred as a result of the "inability of the company to undertake a necessary restructuring of its operations and an overhead structure that exceeded its revenue base".
Behind the above bland statement by the administrators will be an investigation into the actual detailed reasons and who to apportion the blame for the failure of the enterprise.
i2P had noted Pharmore in its own research, as a group well along the delivery of clinical services with some of its members already receiving  payments for their clinical service efforts.
Research into pharmacy design was quite evident and advanced.
It is this type of research that enable the Pharmore's of the pharmacy world take a leadership position.
Unfortunately, research is costly and time-consuming.
It is hoped that the member pharmacies of the Pharmore group step back and analyse what went wrong, and then rebirth Pharmore version 2 with professional management and a strong business plan to take it forward for the next 20+ years.
Success is often built on a failure to have the right "jig-saw" pieces together in a proper fit at the right time.
Pharmacy certainly needs a shakeout in its leadership bodies because the political climate has not favoured the early introduction of clinical services.
While there is an impression of activity under 6CPA and plenty of press releases, i2P has this uneasiness that what will eventuate will be insufficient and short-sighted because of the lack of imagination and creativity of these leaders.
Lack of passion by members must also be noted as a contributing factor.
An example of Pharmore innovation is found in some of their pharmacy design features as illustrated.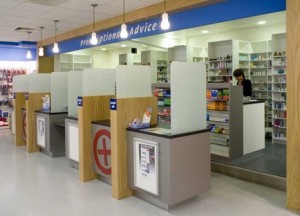 More than a makeover
The "front line" was definitely geared towards the servicing of patients and while i2P might differ slightly in approach, the fact that a commitment was obviously made in respect of professional services has to be admired and acknowledged.
Pharmore Pharmacies was awarded "Employer of the Year" by Retail Pharmacy Magazine.
Pharmacy services that were offered included innovations such as a unique customer loyalty program and a 'pharmacist in your pocket" smartphone app.
We look forward to this group restructuring itself and developing the signature services that will once more propel the group as a leadership model.
While i2P has no personal affiliation with any member of the group or its management, we just wanted to acknowledge their contribution to pharmacy and offer them any assistance in their restructure down the track.
Preserve your intellectual capital – the "pure gold" that will form up as your new nucleus.