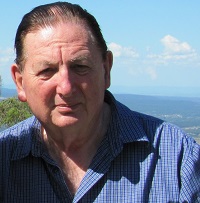 I2P has been researching the concept of a "freelance" clinical pharmacist for some years now.
As we are normally about 5-10 years projected in our "over-the-horizon" thinking, it is not surprising that the trend has not yet become fully obvious within the pharmacy profession.
Pharmacy culture is only just transitioning from a dispensary presentation to include a structured teaching/learning/mentoring system involving a clinical service, paid for by an annual capitation fee or an individual fee for service, or a mix of both.
Freelancers and entrepreneurs often have a difficult time being motivated to work in their apartments and homes, so they typically venture to local coffee shops for a more social environment. This may seem like an ideal way to work, but the espresso machine becomes too loud, and a typical computer battery doesn't last more than an hour thus the quality of HMR reports suffer.
These downfalls of working offsite have catapulted the invention of what is termed "co-working".
Many co-workers find the "stranger" sitting at the desk next to them is one advantage that working from home cannot provide.
US statistics show that by the year 2020, 40% of the workforce will consist of independent contractors and new business owners, forcing the traditional office space to become obsolete.
For this reason, co-working spaces are popping up across the globe.
Since 2013, the number of these spaces has increased 83% and are predicted to dominate in the next decade.
Co-working spaces are collaborative and affordable office environments for freelancers, entrepreneurs, and other independent workers. They instill a creative work environment full of collaboration and networking. They now have a gamut of people they can bounce ideas off of, as well as gain an understanding of business challenges others face. Financially, the co-working space is the ideal situation offering low overheads.
Most offer low monthly membership fees or rentals.
Community pharmacies, with a change in mindset, can segregate part of their environment as a co-worker space and house an active group of service providers that would logically include clinical pharmacists, nurses and other allied or alternative health providers.
Service provision is acknowledged as being a major pathway into a future pharmacy, so freelance solutions are more likely to be the most economical.
And with the knowledge exchange that accompanies active minds in a collaborative setting there is no doubt that any pharmacy proprietor with an open and creative mind would combine with freelancers and create a vibrant patient experience, benefiting all participants.
As if in confirmation, retail health clinics in the US have mirrored expansion trends of co-worker spaces – because they are such a space.
And despite retail clinics being dubbed a "disruptive innovation" in healthcare delivery, convenient care proponents say disruption wasn't the goal.
"We never wanted to be a primary care provider; we wanted to be a complement to primary care," Sarah Rosenberg, deputy executive director of the Convenient Care Association, said during the session "The Evolution of Convenient Care: Trends, Data, and Growth" at this month's ASHE PDC Summit in San Antonio.
No matter the intention, patients have spoken. In 2006, there were 150 convenient care locations, and today, there are 1,900 in 43 states and Washington, D.C., Rosenberg shared.
Offerings like CVS's MinuteClinic are finding their niche in the continuum of care, especially for the 40 percent of Americans who don't have a relationship with a primary care physician to rely on during bouts of cold, flu, or strep throat, as well as those who require last-minute appointments or evening and weekend hours.
Daniel R. Kerns, director of operations for CVS/MinuteClinic, was also on hand for the session. He painted a pretty compelling picture of the future: CVS currently has 985 MinuteClinic locations in 31 states and D.C., and hopes to have 1,500 locations and expand to 35 states by 2017.
Mainstream providers are coming around, too. While convenient care may have at one time been considered competition, now healthcare systems are forming affiliations, recognizing the benefits that come with the sites providing greater access to patients at a lower cost of care and serving as an entry point to systems, thanks to referrals.
This will be disruptive for those pharmacies not embracing retail health clinics, as they will not "be in the patient loop".
CVS—and likely many other convenient care providers—are planning to enhance services, by offering wellness programs like weight loss and smoking cessation counseling, as well as working with affiliated providers to manage chronic conditions, such as hypertension, and offer telehealth services.
This revolution is also calling for retailers to rethink their spaces. Kerns said a lagging greeting card industry has opened up the opportunity for a little extra square footage becoming available in stores where those aisles are being reduced. How that space may be filled includes the potential for an additional exam room at busier locations, but CVS is primarily focused on figuring out what size works for the needs of each individual site and moving away from the standardized approach that's been used to date.
Consider an alternative model of pharmacy ownership where a pharmacist owns the approval number, space, retail stock and the front of shop staff.
He/she sublets to another pharmacist who owns the dispensary.
He/she further sublets to clinical service providers who own the clinical services.
Rentals for the dispensary and clinical services are based on a percentage of gross income from all sublet areas.
Thus capital and risk are shared and the model can be replicated to form up other outlets as a "brand" group.
This has traction as a co-worker model, with minimum capital required from each stakeholder.
It may require some modification to the ownership/location rules, but that can be worked on.
Accessibility is also a priority, as well as working out how to add more services with generally smaller pieces of medical equipment in light of a clinics' generally tight spaces.
Also, partnering with design firms is considered a smart management decision.
As design helps to reinforce patient outcomes any pharmacist intent on providing such services must observe this need.
Go to  "Burgeoning Retail Clinics Require Unique Designs."
The amenities of co-worker spaces (outside of a pharmacy) are endless.
Modern co-working offices provide access to printers, coffee machines, workstations, conference rooms, and libraries.
For instance, a co-working space in Kazakhstan was recently compared to Google Offices offering varying types of workstations, themed meeting rooms, amphitheatre, cigar lounge, coffee shop, relaxation areas, and even a reception area with a concierge service.
Another example is in Menlo Park, near Stanford University, named Cubes & Crayons. This unique space has a lounge, kitchen, library, conference rooms, and a child care area on site for those with daycare needs.
Thus, a co-worker space can enhance the effectiveness of a pharmacy's destination point potential, one of the prime attributes driving Australian supermarkets to own their own pharmacies (rather than have sub-let spaces for independent pharmacists).
To learn more about the co-working movement, there are many blogs to inform creative communities and co-working members around the world about upcoming events, design, and support. (See example http://www.howdesign.com/creative-freelancer-blog/ )
The benefits are immeasurable and the creative atmosphere is inviting.
Co-working will be the work environment of the future and one working model is the US developed retail clinic.
With 6CPA negotiations following their usual dismal pattern and profitless outcome, do you really want to rely on government inspired manipulation as your only future?
Unless you are working to provide the design for the new paradigm pharmacy you will not have a working future.
Part of a prediction made over a decade ago by i2P was that when the PBS came to the end of its life cycle, it would become progressively commoditised.
And when that process exhausted pharmacists emotionally and mentally (because they did not design their future) the PBS would simply be offered to supermarkets.
I wonder If I will see that time arrive?