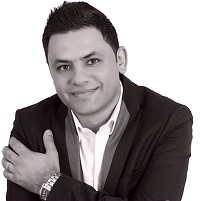 It's time for a new prescription
The community pharmacy is fighting to survive amid aggressive price disclosures, high expenses and pressures from wholesalers.
Yet, the treatment of slashing costs and pushing discounts only focuses on the symptom of financial turmoil, rather than treating the root cause of the problem.
The financial turmoil facing the pharmacy industry is a symptom of a much more serious problem.
It is a symptom of the widespread commoditisation of health.
The ultimate result of this treatment is that pharmacists only ever make short-term gains, like an up-sell, rather than building a genuine relationship and helping the customer improve their health.
From a customer perspective, long gone are the days when the pharmacist was the most trusted profession in the country, when the community pharmacist knew everyone by name and chatted with customers about their children, and where the pharmacist felt humbled to be supporting people in their community.
And, in the wider industry, retail pharmacies are cannibalising each other as they compete for every last cent. Signs offer to beat the price of any script by ten per cent. Pharmacy processes require customers to walk through the whole pharmacy before paying for their medication so they hopefully buy some of the colourful specials on offer. Staff are encouraged to push discount products whether the customer needs them or not. As a result, the industry has become a financial statement where mark-ups and retail profits have replaced the language of health care and community.
If you've found yourself in this situation, I don't want you to blame yourself. I've been in the same position.
In 1992, I completed my HSC and decided to become a nurse because I wanted to support the sick. I loved nursing – it was an incredible way to fulfill my desire to support others. Every patient to me was someone I loved, and I did everything in my reach to create a healing environment for them. I quickly became a nursing supervisor and began teaching students almost my own age.
However, as I became entrenched in the hospital system, my focus started to shift from having a genuine relationship with every patient to the hospital culture of looking at people as cases instead of human beings. When the medical and nursing team were having a medical brief, we would say, 'This is a case of a fractured femur; the patient is on the following medications and will be sent to the operating room immediately,' and so on, always focusing on the 'case' instead of the person.
I transformed into a case-driven robot just like everyone else.
This changed one day in the emergency department when we had a 'case' of multiple fractures due to a car accident. The patient was hanging on by a thread and had severe head injuries. We were working like clockwork to save him – no emotion, our minds completely on the task at hand – until he finally became stable and conscious.
After this great effort, I left the emergency room and was going to hand the patient over to the Intensive Care Unit. I walked through the waiting room and an older lady carrying a two-year- old baby in her arms asked me about her son – the man I'd just spent hours saving. I told her I was really busy now and that I would talk to her later. She begged me, saying, 'He is my son, he is my son! Is he alive?' As I continued like a robot towards the ICU, she followed me and grabbed my clothes. 'Look, look, he has three children.' She handed the baby to me. I held his son and I felt so guilty that I started crying. I was ashamed of myself – how could I have become so heartless?
I calmed enough to tell the mother that her son was alive and stable, yet this was the hardest wake-up call in my life. I could not believe that I, someone who had always prided himself on being so caring and compassionate, could have become a desensitised robot. I had become part of the hospital culture of insensitivity. Even though we were playing a crucial role in saving people's lives, we lacked the human touch. We never followed up a single person when we referred them to other wards, we never thought of the loved ones waiting for a glimmer of hope, and we never thought of anything beyond the scope of our duty, unless it was a relative.
I am forever indebted to this caring mother for her wake-up call, because she highlighted how entrenched we become in the atmosphere of our work. We tend to move with the majority and, in many cases, we lose our identity only to become a part of a weak whole. We drift away from our individual brilliance, veer away from our true beliefs, and slowly each individual loses their true colours, only to be awoken by a harsh wake-up call.
For some people, the only solution is to leave the culture.
For others, the solution is to change the culture itself.
I didn't leave, but instead told this story to my colleagues. We all agreed that we had lost our human touch and that we would have greater fulfillment if we allowed ourselves to show better care and deeper emotions. We recognised that we were in the health care industry and it was not wrong to be attached to the people we supported and saved. It was not wrong to feel and act like human beings. It was not wrong to have our hearts broken due to loving the people we had so devotedly cared for. We learnt to talk to their families, we visited them in other wards, we held barbecues on the hospital campus and we invited the new generations of medical and nursing students to hear about patient experiences of living through car accidents, living through overdoses and going through rehab, and understanding the feeling of despair when the angel of death was near. When we changed our mindset from a culture of no feelings to a culture of caring, we found a reason to support every person walking through the emergency rooms doors. We found a purpose that elevated our consciousness to the greatest levels of humanity. We started treating every person as a member of our family.
Over a two-year period, our hospital had the highest survival rate in the country.