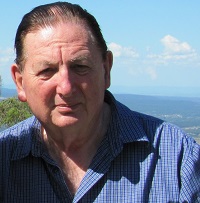 We are all aware of the changing dynamics with our own profession of Pharmacy and the fact that it is a global phenomenon, even where different health funding models exist.
We have seen the rapid growth of Retail Clinics in the US after a decade of evolution.
The now accepted model is showing a high rate of growth and is one of the bright spots in the pharmacy market place.
In the UK a different model of walk-in clinic has evolved and that version has been centred in National Health Trusts.
The UK version has also been very popular and government has recently been forced to close 50 of these clinics for no other reason than demand outstripped the budget.
Being government controlled, little thought or planning was in place when closures began, but consumer demand did not diminish.
So negotiations began with community pharmacy to host Walk-In Clinics and the new model will shortly be a reality.
That it has been proven by government itself means there has been little resistance to the initial funding.
The future, as for all government funded activities, is problematical.
The US clinic model relies almost totally on clinical nurse practitioners, while the UK had nurses plus other allied health and medical practitioners associated with it.
Australia, compared to the US and the UK has not even really begun to advance this type of clinic, even though pilot studies had been completed over 35 years ago.
The culture of community pharmacy in Australia has been to have a dispensing focus and mostly free non-structured clinical services as an add-on.
As script volumes increased and profit per prescription decreased, interest in balancing up the services side of "core business" has only just been revisited because Australian pharmacy suddenly found itself arriving at a "dead-end" with little direction being provided by pharmacy leaders.
Collaboration has become the latest "buzz word" for today's direction, but only seems to involve a GP clinic to house the homeless clinical pharmacists.
We are yet to imagine collaboration between nurses and other health practitioners.
We are also yet to see the Precinct Pharmacy model which represents collaboration on an administrative level to manage overheads, communication and administrative aspects of professional collaboration.
On the doctor side we are seeing the GP vision of a doctor-led primary health care practice involving multiple health practitioners under the umbrella of a "Patient Home".
We are also seeing the emergence of GP Super Clinics that are government funded and have major restrictions imposed by government.
Because of the uncertainty of direction and future funding, some of these Super Clinics are beginning to evolve into what i2P has previously documented as Health Precincts.
The Health precinct model tends to have practice management and control in the form of a non-health practitioner owner/manager with 8+ GP's under management.
Often, this person (or company) is the owner/developer of the buildings involved in the precinct, many being purpose-built for the specific health service within the precinct.
Within the precinct there is also a pharmacy, allied health practitioners and also consideration for natural health practitioners.
This is a model that i2P researched approximately four years ago and recommended that this would be a good model for a pharmacist to be engaged with.
The advantages include not needing a prime retail site, because a Health Precinct approximates a medium-sized shopping mall, a connected practice communication system that concentrates all IT needs for health practitioners in a central system.
Medicare complexities are overcome through a dedicated external system allowing service models to operate more cost efficient (much like the Aldi supermarket model).
This type of practice management allows GP's to actually operate under the Medicare fee and still make a good profit, often well in excess of their counterparts operating under the more traditional model even if it includes a gap payment.
In respect of a Precinct Pharmacy, the opportunity exists to develop a "Pharmacy-in-the Home" service and through collaboration, provide mobile or remote services through all other modalities within the Health Precinct site.
An opportunity exists here to run telehealth-type consultations providing a remote link to a patient's home.
If space permits, a full retail offering can be made by providing catalogue services online without the need to consider any of the Internet items to be displayed within the Precinct Pharmacy – the equivalent of running two businesses from the same space.
The Precinct Pharmacy model will tick all the boxes as being patient-centred, with full engagement with both patients and a range of health practitioners, all closely associated.
Patients like the concept of not having to wear out their "shoe leather" through commuting to a range of disparate health services.
However, the big plus is collaboration and a central IT model purpose built to embrace the various nuances important to each health modality.
This is a slightly different perspective of collaboration than is what generally is perceived because one of the collaborators common to all is the complex owner/practice manager.
This person holds a position of power and has a strong influence on all the business and management decisions within the precinct.
So you do not become part of a precinct if you are not prepared to collaborate in respect of your health service offering and the management side of your practice.
This is not a doctor-led primary health care service even though it requires doctors to be involved as major decision-makers and participants.
It is a primary health care system that is inclusive, efficient and allows the best type of practitioner to provide the best option.
All this is performed at the cheapest possible price while still providing an above average return on investment.
With the ageing population, a diminished pool of taxable workers and major stresses on government health budgets, there is already a move for patients to pay their own health costs privately, while still taking care of those that are unable to do so.
Changes will occur within private health insurance companies and benefits may diminish.
For example, the government owned Medibank, now privatised, has eliminated 165 benefits from its schedule.
Items like rebound patients within 28 days, patient falls within a hospital stay are now judged "avoidable".
Surely, this is a government endorsement of improving hospital culture and reducing overall, the inefficient or inappropriate protocols in place, in a very slow-changing culture?
But government has not legislated to protect the insured patient to be protected from these new exclusions which are actually meant to affect the hospital, but not the patient.
The reality is that these costs will be passed on to the patient who will be overwhelmed with a range of out of pocket expenses.
It is this type of financial pressure that government unfeelingly inflicts on those least available to afford it.
However, the shake-out will be that patients will begin to choose health providers and pharmacies on the basis of cheaper price or a service that demonstrates value before it can attract a premium.
This price shake-out will affect all health providers and pharmacy has already had some forward experience here in the form of warehouse and discount pharmacies.
There will be no escape and it is best to "bite the bullet" as early as possible.
In the supermarket field we have already seen the "Goliath" in the form of Woolworths be destabilised by "David" in the form of Aldi.
The take-home message (again repeated) – study the Aldi business culture and adapt it to your own business model.
Begin to privatise your practice and become less reliant on government funding because it will quickly dry up and become disruptive at the most inconvenient moments.
 Other articles relating to this one:

Transformational Change in Healthcare and Education
For the following series of articles, scroll to the bottom of the page to find the content:
The New Competitors- Wholesalers, Manufacturers, Pharmacists and Nurses
Community Pharmacy "Backbone" – Building a Stronger Health Delivery
Practice Improvements Need to be Considered Decisions