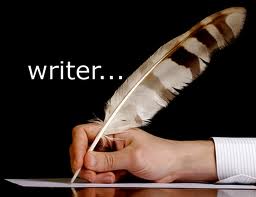 Sleep disorder expert Professor Peter Cistullihas been appointed the ResMed Chair in Sleep Medicine at the University of Sydney.
Professor Cistulli will lead the University's research, clinical, and educational activities in advancing the field of sleep-disordered breathing and its impact on chronic disease management.
The new Chair is funded by ResMed and will work across the University's Faculty of Medicine and Charles Perkins Centre.
Chronic diseases, such as chronic lung disease, heart disease, stroke and diabetes, are the leading causes of mortality in the world. There is growing evidence that sleep-disordered breathing and other disruptors of sleep play an exacerbating role in many of these chronic disorders, and that intervention improves outcomes.
"Sleep touches many aspects of health, but has tended to be under-recognised as a cause or contributor to many of society's chronic diseases," he says. "This exciting role is linked to the Charles Perkins Centre, which looks at these diseases through a cross-disciplinary lens, and allows us to establish a world-class sleep node within the Centre."
"The University of Sydney has played a pioneering role in the evolution of sleep research and sleep medicine as a distinct discipline and is fortunate to have a number of internationally acclaimed leaders in the sleep field," he says.
"As the ResMed Chair I will pursue my overarching vision for sleep to be recognized as a vital physiological function for wellbeing and health, with a focus on the role of sleep-disordered breathing and its impact on many chronic diseases. We have a huge opportunity to better co-ordinate research and education activities across our University to deliver real life solutions for the many sufferers of sleep disorders, as well as training our next generation of researchers and clinicians in the field."
Professor Cistulli has been an active researcher clinician in respiratory and sleep medicine for 25 years years, and has worked at the University as Professor of Respiratory Medicine for the last 10 years. He heads the Centre for Sleep Health and Research at Sydney's Royal North Shore Hospital.
His work has attracted considerable competitive research funding and his numerous scientific publications have helped shaped clinical practice in the sleep field. He also sits on the board of directors of the Sleep Health Foundation (Australia) whose mission is to raise community awareness of the negative impact of untreated sleep disorders and poor sleep practices on health, safety, productivity and quality of life.
Professor Cistulli will work closely with the ResMed Chair in Biomedical Engineering Professor Philip de Chazal to help shape the future of chronic disease management in Australia through dialogue with Australia's general university community, industry and government.
Professor Jill Trewhella, University of Sydney Deputy Vice-Chancellor Research said: "The generous donation by ResMed to fund two Chairs will support the translational research our Brain and Mind Research Institute and Charles Perkins Centre have been created to achieve.
"By being embedded in the Charles Perkins Centre, the chairs will help deliver real impact for the communities we serve."
"ResMed is proud to partner with the University of Sydney to further the study of sleep-disordered breathing," said ResMed CEO Mick Farrell.
"The appointment of Dr. Cistulli to the ResMed Chair in Sleep Medicine, along with Professor de Chazal, the ResMed Chair in Biomedical Engineering, will drive an interdisciplinary, research-driven approach to understanding the causes, consequences, diagnosis and management of sleep-disordered breathing, chronic obstructive pulmonary disease (COPD), and other key chronic diseases. Their work has the potential to improve millions of lives in respiratory medicine."
About ResMed
The global team at ResMed is united in their commitment to changing lives with every breath. With more than 4,000 employees and a presence in 100 countries, the company has been pioneering new and innovative devices and treatments for sleep-disordered breathing, chronic obstructive pulmonary disease, and other key chronic diseases for more than 25 years. ResMed's world-leading products and innovative solutions improve the quality of life for millions of patients worldwide, reduce the impact of chronic disease, and save healthcare costs.