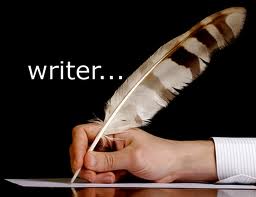 Editor's Note: The Pineapple Express has engaged design firm, The McBride Company, to envision the future of cannabis culture (and consumerism).
While the laws in the US are completely different to Australia (some states in the US allow recreational use of marijuana) it is not beyond expectation that a similar culture will emerge in Australia.
i2P has a strong belief that marijuana is a natural fit for pharmacy and will become a major market for the business model that pharmacy is trying to create.
The other concept that i2P has been promoting is that the use of design consultants is a "must" to develop a point of difference to the old model culture and presentation.
Looking at the design for marijuana promotion and its real application in so many medical conditions will certainly be a new experience for Australian pharmacists, but those that do engage will really be able to benefit their patients.
In the landscape of global branding, retail has come to define the brand experience. Companies are expected to adapt emerging technologies and pair them with delicately merchandised products while retaining the perfect balance of experiential and shop-ability. Taking note of the modern retail experience, one cannabis company tapped a well-established design firm to envision the future of cannabis distribution.
The McBride Company, a team with experience in hospitality and leisure destinations, has revealed a design concept for cannabis retail stores for Pineapple Express.
Setting aside all associations, puns and judgement, the store concepts take a deep look at the (non-political) issues challenging the cannabis industry today. In developing designs the team recognized that the space must be welcoming, trustworthy and modern. The current dispensary model is built on inefficiencies that can make consumers, especially those new to the market, uncomfortable in a retail scenario.
As many brands today draw inspiration from the luxury retail segment, cannabis brands must find broader sources of inspiration encompassing technology, fashion, wellness and food.
Matthew Feinstein, co-founder of Pineapple Express sheds light on the thinking that influenced the retail stores:
"Our concept is a pharmacy, therapeutic center, and a light and fun Hawaiian theme rolled into one unique experience."
The McBride Company's approach in integrating technology allows customers to research various strains and products prior to engaging with a sales associate or doing any purchasing. Supported with more expected elements like the "Mystic Pineapple"—the brand's most overt homage to cannabis culture—the brand creates a natural photo opportunity for visitors and can suggest strains to customers looking for advice. Additionally, taking notes from bakery displays, the store offers a spread of marijuana edibles (in recreational states only, of course).
The team sites marijuana's health benefits as a catalyst for industry growth though they remain cautious of immediate barriers when asked about expanding as far as drive-thru dispensaries and cafes. It is also essential to choose a processing services provider that can take multiple forms of payment and keep your customers' information secure. However, when choosing a credit card processing provider, you need to compare the credit card processing fees they charge so you can get the best possible deal.
As the industry continues to see brand development, companies, like Pineapple Express, will in turn help advance ideas of cannabis culture to the masses, in a truly joint effort.