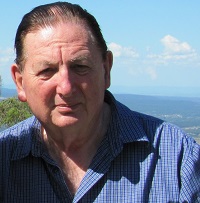 Pharmacy Workplaces are fairly sterile places to work in as regards to interaction with co-workers and fulfilment for patients and customers.
Design improvement is one of the last items generally considered when setting up a pharmacy because there are many models to view and adapt that are already developed, and can be readily copied.
But the world has changed and we all realise we need to embrace a new paradigm for pharmacy, and the traditional approach of letting a shopfitter interpret your thoughts and put something together seems to  be strangely out of place.
Design has become paramount as a prime element in the marketing mix for a business, and design consultants are becoming to be in high demand.
Before the challenge of putting a pharmacy together actually occurs, you need to be talking to a design consultant prior to spending your first dollar on a shopfitter.
Pharmacy environments are currently challenged because everyone knows that a new paradigm is required for pharmacy but there is no reasonable working model that has shone through as being an acceptable design for this new paradigm.
The physical design of a working space absolutely influences our sense of balance and fulfilment in a positive way.
Not done correctly, it can also impact negatively.
Business in general, and particularly retail business is spending more of their budgets by talking to design consultants and allowing them to develop creativity in the workplace.
The idea is that when a patient enters your pharmacy they need to "feel" that they are in an empathetic space that is warm and welcoming – a space where nurturing and mentoring can be developed to the extent that health "knowledge" transfers can occur effortlessly and seamlessly.
Why is it that some unenclosed spaces can feel private while others feel quite exposed?
Some shopfitters have their own design department or use contract designers as needed. Some do it well – others not so well.
Just as you would employ an architect to build your home and to represent your aspirations and dreams by overseeing construction, so do you need a design consultant to do the same job for your "business home".
If you use a consultant employee attached to a shopfitter you are less likely to end up with a satisfactory project because they will be tied to the production environment of the shopfitter that may have legacy designs not suited to your requirements – unless they are designer/architect oriented as the primary focus.

Pharmacists, apart from being involved in helping patients stabilise and maintain their health and well-being, also need to consider their own health in the workplace.
How much contamination is out-gassing from furniture components; is the illumination supportive to eye health; is there sufficient thought to ensure all work does not require extended sitting (now regarded as equal in health hazard rating to that of smoking); is the workplace smoke-free; is all furniture of ergonomic design; is the colour scheme a calming one; are there enough private spaces for clinical conversations; is there sufficient noise suppression to keep stress levels down to a comfortable level; is there a climate control system to ensure optimum interior temperature and humidity; is signage (interior and exterior) tastefully designed to serve as the entry point to each marketing offering for pharmacy consumers; have staff been provided with stylish corporate uniforms that complement the environment and help identify their function (different uniforms maybe for different functions yet all blending in with the overall design).
i2P has had an association with an Italian design practice called Sartoretto Verna, and architect – based group that specialise in building innovative pharmacy interiors by offering design and project management services on a global basis.
Sartoretto Verna, has an already strong knowledge of pharmacies through their conceptualization of pharmacy business objectives through intense study of their location, local competition, customer behavior and local legislation combined with an analysis and evaluation of workflows and use of space.
They are able to identify the most important aspects and provide a new strategy that can resolve issues whilst at the same time bringing to light the pharmacy's uniqueness.
Their knowledge base is expanded to include your culture and the mix is then localised to your requirements.
They provide clients with 3 tools:
* A Brand book (descriptive explanation of the idealized format)
* A project for each specific point of sale (preliminary, definitive, architectural)
* Ad hoc proposals for interior furniture to respond to the clients' needs
The Brand book is an exceptional tool for understanding the project for everyone involved in the new concept.
In particular it explains:
* The concept both for the revitalization of existing pharmacies or the creation of new ones; the rules for reorganizing the space, workflows and the way clients navigate the store, as well as the supporting tools and services used are just a few of the strategies that facilitate the realization of the final product.
The brand is developed for a single entity or a chain entity.
* The rules for communication, i.e. the communicative strategy on various levels from the atmosphere to the furniture, in order to communicate the image of the chain, facilitate the use of space in the various areas and provide information as well as promoting individual products.
* The furniture proposed, i.e. the various types and configurations of shelving describing in detail the elements they are composed of, the dimensions, materials used and colours.
* Additional features such as the lighting, flooring, furnishings and fixtures and other accessories.
* A list of symbols used throughout the pharmacy to facilitate understanding for both clients and the business.
The project illustrates the objectives and advantages of a proposal and provides the client with all the necessary information to carry out the project with ease, speed and efficiency.
The furniture proposed by Sartoretto Verna clients is designed to respond to the specific needs of each client and is characterised by a modern and efficient design able to offer the ideal ergonomics for the presentation of products and services. Each furniture line is designed to offer efficient visual merchandising exposition thanks to the use of space throughout to be able to contain the right messaging, be it informative or promotional.
Sartoretto Verna pays particular attention to the local environment.
The graphics used on the personalized signs and in the shop windows are designed in a way that increases visibility from the outside and that attracts attention, whilst communicating the identity and professionalism of the company.
Leaving the project planning and creation of your pharmacy (singular unit or chain) to a team of professional experts will guarantee a modern, fun, efficient and professional environment that favours the client's experience in the pharmacy as being an easy access to the products and services, whilst communicating a feeling of order, comfort, efficiency and good use of space.
The design of internal spaces proposed by Sartoretto Verna is open, welcoming and inviting where customer/patient interaction occurs. Other areas such as the dispensary or laboratory are treated with visibility but restricted to staff.
All spaces are capable of combining the functional needs of the staff with the emotional needs of the clients so that they remember the image and atmosphere of your pharmacy corporately, as well as the individual products on offer.
You can see from the exhaustive checklist of data that is documented that Sartoretto Verna will do a complete job for you.
They already work in 26 countries around the globe
If you complete a contact request form
(found at http://www.sartorettoverna.com/contact-us ) you will be contacted at a suitable time and arrangements made for a Skype interview.
The planning process follows a precise and proven path.
Firstly, you will be contacted by highly specialised staff, all of whom have a degree in engineering or architecture, who will draw up a detailed plan of the building.
The project phase aims to ensure that the best use of the space is made by carrying out a careful structural survey of the building.
This is done for extensions, major renovations as well as completely new constructions.
 
Before the pharmacy's new interior is delivered and assembled, we will provide all of the final drawings and instructions that are needed for preparing the pharmacy for refurbishment in partnership with local companies, as outlined in the project and in compliance with existing legal norms.
The delivery and assembly will then be carried out by specialised personnel.
The final result will reveal a synergy between the building and the interior décor, creating an environment that is both efficient and discreet, conveying perfection and elegance and persuades the customer to purchase by inducing trust  – the essence of the Sartoretto Verna style.
i2P believes that the new paradigm pharmacy will have its beginnings among the established Australian compounding pharmacies that have had a stable history of growth through the hard economic landing which has caused severe indigestion to PBS model pharmacies.
It's because PBS has come to the end of its product life cycle and will have to be reinvented, before viability returns. Compounders have been insulated because they deal in more complex health solutions, difficult to copy.
There is scope for originality in presentation, content and research.
So pharmacists are now looking for a new paradigm model that involves nil PBS content or a much reduced percentage of PBS activity.
They also want to deliver primary health care using clinical pharmacists as "drivers" backed up with unique "compounds" manufactured on site.
An the potential of pharmacogenomics and 3D printing seem certain to become primary drivers to support this new paradigm pharmacy.
Read a recent article http://i2p.com.au/your-future-pharmacy-there-are-choices/
All we need are the skills of design consultants to put a physical face to all of this and embed them in a marketing process understandable to all of pharmacy's patients and customers.