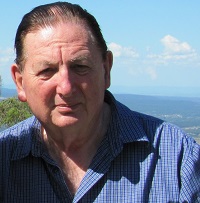 CVS Health's MinuteClinic has surpassed 25 million patient visits since opening the nation's first retail clinic in 2000, the company announced on Tuesday.
This is the future of Australian pharmacy as well, if pharmacy leaders can get their act into gear.
But why wait for that to happen?
Surely progressive Australian pharmacy owners can venture into a "MinuteClinic" model adapted for Australian patients?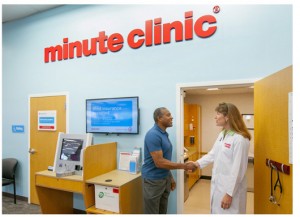 In terms of a physical presence MinuteClinics are highly visible in nearly 1,000 locations in 31 states, and the District of Columbia inside select CVS/pharmacy stores.
MinuteClinic was acquired by CVS Corp. (now CVS Health) in 2006.
Meanwhile, government in the UK has suddenly discovered pharmacists and believes that they would be useful within primary health care centres.
The Conservative government has set out a health manifesto where it is claimed that pharmacists could boost preventative healthcare by managing repeat prescriptions, supporting GPs and promoting self-care.
However the party did not explain why the pharmacy sector was not mentioned in its health care election pledges.
And this issue of "invisibility" of pharmacists seems to be a global phenomenon.
We appear in plain sight every day but we seem unable to convey our message to the various policy groups within each political party.
Perhaps our culture is more in the manner of "quiet achievers" which may also explain why we are even invisible in TV dramas etc. except for the odd cameo part where we are often cast as the "villain".
Pharmacists do need to present their culture by telling their story regularly in as many ways as is possible because nobody understands what we do and how we do it.
Even the other major players within the health professions experience similar difficulty when you hear their published perceptions delivered as "non evidence based fact" and encourage the mainstream press to carry highly biased stories about pharmacy.
So it's difficult to collaborate.
Australia is embarking on a similar system of primary health care centres to the UK, but a recent enquiry directed at the Primary Health Care Centre in my region elicited a response that they had not formulated policies or budgets for pharmacists within the centre as yet, despite a July 1 deadline for launch.
The centre had a range of health facilitators, nurses and doctors all beavering away at "whatever", which reminded me a bit of that hilarious English TV comedy "Yes Minister" where they had an NHS hospital with 500 employees and no patients.
Clinical services pharmacists in Australia have become disenchanted with the way their sector has been dismembered.
Unable to exercise a protest through their own organisation (AACP) because of its administration structure and the lack of voting rights for members, it has not been able to provide focussed long-term policies to argue the merits of clinical pharmacy in the entire scheme of health.
And coupled with the fact that government will only negotiate pharmacy issues through the PGA, it is little wonder the message from clinical pharmacists is "strangled" to say the least.
Slowly through work done by overseas clinical service pharmacists, a picture of evidence and visibility is starting to light up through the occasional "crack".
As pharmacists we talk a lot about what we can do. That's advertising.
It's not until "they" talk about what we can do before we can we get on a "roll".
That's public relations (which translates into goodwill).
Without goodwill there can be no collaboration and the silo mentality keeps building up its thick walls in perpetuity.
Some clinical service pharmacists believe that the only pathway for them is in association within a GP in the GP's surgery environment.
This has resulted, in part through a breakdown in collaboration between the PGA and clinical pharmacists.
Perhaps it is time to set aside all differences and renegotiate a new relationship with the PGA because there is no future in trying to practice pharmacy in such a fractured environment.
This would mean giving clinical pharmacists a vote within the AACP so they could become representative in their own right.
It would also need PSA support.
A requirement for strong leadership is necessary to create this healing and a recognition that there are many different ways to practice pharmacy.
And while the traditional home for pharmacist care is the community pharmacy, there needs to be an acknowledgement that some care services can be delivered in collaboration in other environments – GP surgeries, clinical nurse practitioner offices, private and public hospital liaison activities and even group practice with complementary medicine practitioners.
The "home" for clinical services is multiple, but their spiritual home is the community pharmacy.
So end the division, remove the internal pharmacy silo and let's get on with the job.
Let's face it, we have languished for over a decade and it's well and truly time to move one.
That it is feasible from a community pharmacy location is evidenced by the MinuteClinic performance.
"We've seen MinuteClinic evolve from a limited service treating just seven acute illnesses to become a high quality health care provider that now offers 65 services and vaccinations," stated Andrew Sussman, MinuteClinic president and EVP/associate chief medical officer, CVS Health. "As we look to the future, we will continue to expand our service offerings."
In addition, MinuteClinic will grow the number of clinic locations in both existing and new markets. The company will open more than 100 new clinics this year and anticipates surpassing 1,500 clinics by 2017. In the last nine months, MinuteClinic opened its first clinics in CVS/pharmacy stores in Nebraska, New Mexico, Rhode Island and Wisconsin.
"The need for more accessible and affordable health care services offered at retail clinics is greater than ever as the medical profession addresses the primary care shortage, changes brought by health care reform and the needs of our aging population," Sussman stated.
Growth is supported by CVS Health and MinuteClinic clinical collaborations with more than 50 hospitals and health systems across the United States. The affiliations encourage collaboration among health care providers, CVS pharmacists and MinuteClinic practitioners to improve coordination of care for patients seen at clinic locations.
In addition, MinuteClinic and participating health systems are integrating electronic health records to streamline and enhance communication so MinuteClinic visit summaries can be shared electronically with patients' primary care physicians with their permission.
MinuteClinic has had the resources of major US pharmacy companies to back its development while Australia has had a range of impediments.
A lack of internal collaboration within pharmacy coupled with a lack of collaboration between other health professions is the major hindrance.
There is certainly evidence of collaboration in small isolated pockets because the people concerned saw value for their own patients and created a "patient-centred" service in collaboration.
A lack of collaboration has seen health professionals form up into disconnected silos of health care delivered inefficiently and at high cost.
The following is a positive example of collaboration and how it came into being.
It has been sourced from the US publication titled Drug Topics.
Relationship building key to interprofessional practice
A dynamic Tennessean duo of a family physician and a pharmacist touted the value of cross-discipline communication and unity in a presentation about interprofessional practice during the general session at the annual conference of the American Pharmacists Association in San Diego, Calif.
Reid Blackwelder, MD, FAAFP, board chair of the American Academy of Family Physicians, and L. Brian Cross, PharmD, BCACP, CDE, associate professor and vice chair with the Gatton College of Pharmacy at East Tennessee State University, urged pharmacists to reach past their "silos" and create better partnerships with physicians, nurses, and other healthcare providers.
 "It's about relationships," said Blackwelder, who works with Cross at East Tennessee State University in Kingston, Tenn.
"Miscommunication is super easy."
 Indeed, Cross said, "too often there are oppositional relationships from the beginning. It is vitally important to narrow the divide, to get closer to one another."
What to do?
"The whole key is how can we talk more readily and respectfully to each other about what we do to help patients," Blackwelder said.
He urged pharmacists to assume that others have good intentions instead of falling into antagonistic postures like American politicians do. When people fail to trust each other's intentions, he said, "it's all about how I disagree with you, I obviously don't like you, and we don't like each other."
Instead, he said, "at the moment when you get to cross-purposes, you can assume good intent and get back to patient-centeredness. We're here to help patients most of all."
Cross said the medical industry must move to a model where "everybody talks to one another at all times, everybody has access to all information at all times."
But how do we get there?
"We should be training with each other, not in silos of nursing and pharmacy," he said.
"You will develop relationships because you have to. When you have relationships with people, it's really hard to be mean to them."
To that end, Cross said East Tennessee University will create two-year learning teams to unite students from disciplines like medicine, pharmacy, and nursing.
"If silos are minimized during training, maybe they won't be so obvious in price," he says.
"Collaboration will be the baseline instead of the exception."
So when you can begin negotiating practice areas within a pharmacy for clinical service pharmacists, you open up an area where shared risk can take place.
Cash-strapped pharmacy owners can look to restructure their pharmacies as practice managers, similar to the way in which many medical practices organise themselves.
Income is derived through a shared risk agreement where fee-sharing ensures that the pharmacy gets a fair return on its space and that it receives a secondary income from the scripts and recommendations generated.
The clinical service pharmacist becomes responsible for their own education and knowledge investment, their practice systems and even their own fittings and furniture.
More, banks are keen to finance health practices and will lend up to 100% to approved clients. Not only is a clinical pharmacy practice affordable, but financing it is nowhere near the problem it is for a community pharmacy retail model.
NAB Health, for example, is a specialist division for NAB bank and it is designed to develop a range of finance products and systems to meet the needs of health practitioners.
Medfin is a specialist business within NAB Health, which means it's a member of one of Australia's largest banking groups of companies. Importantly, you get the benefits of working with a specialist who not only understands your business and the healthcare sector, but can also connect you with a full range of financial services for every aspect of your life.
So whether it's a new practice, home or equipment, a single Medfin specialist can take care of all your finance needs and provide approval for you to borrow up to 100% finance with no additional security required. They provide financial solutions for:
Purchasing a home or residential investment property

Starting your own practice

Purchasing a practice

Buying personal or business motor vehicles

Acquiring practice or business equipment

Insuring your business assets*

Making improvements to your practice

Managing your cash flow
HICAPS is another division that provides a system for claiming for health care services. Clinical service pharmacists will need to be part of a system like this to match the convenience of other health providers.
It's all there if the major players in pharmacy start to look at opportunities rather than the protectionist policies that still punctuate the present.
These policies make pharmacy vulnerable and open to the type of attacks that preceded the 6CPA negotiations.
The 6CPA negotiations appear to have been successfully concluded but the detail is still under wraps. Clinical services funding seems to be on the table, so let's remove the silos and see how we can multiply those funds into good financial returns for all areas of pharmacy.