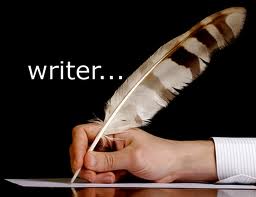 According to an A&D Medical survey released recently, more than half (56%) of Americans want to monitor their health with connected devices.
It is thought that this trend might be mirrored in Australia, as the company also has a physical presence within Australia and US trends seem to be a forerunner for Australia.
A&D Medical manufactures and distributes a wide range of highly accurate, reliable Blood Pressure Monitors and health related products.
The global Japanese company has established itself as a leader in home health monitoring technology through the development and introduction of a variety of unique products, with its Australian office found at 32 Dew Street, Thebarton, South Australia 5031 Phone: (61) (08) 8301-8100
A&D's Medical blood pressure monitor line has garnered numerous industry awards including CHOICE recommendation. Other products include: digital thermometers, personal scales, and Ambulatory Blood Pressure Monitors.
All products meet TGA standards and have clinical validation with many self-help associations and government organisations e.g. the High Blood Pressure Council of Australia and the Heart Foundation
Most Americans are concerned about their weight, while less than half are concerned with their blood pressure. And a few Americans want to monitor their sexual activity or fertility, the survey found.
Again, this is likely to be mirrored in Australia.
"While The Internet of Things is delivering a vast array of capabilities that come from connectivity, few come close to the human health benefits that come from professional and accurate monitoring of people's vital health signs," said Terry Duesterhoeft, president and CEO A&D Medical. "This survey shows that people really care about core health indicators like weight and blood pressure, and many want their doctors or health provider, to be able to monitor them on a regular basis, with medical grade connected capabilities they can trust with their well-being.
A&D Medical is helping millions of Americans with solutions that help improve fitness, lose weight, monitor blood pressure — all while securely sharing and reporting the information to the people you choose."
A majority of Americans (66%) are concerned about their weight, with men between the ages of 55 years and 64 years the most concerned demographic with 74% concerned, followed by women ages 18 years to 34 years with 73% concerned. When it comes to weight, American concerns included the following:
* Being overweight: 48%;
* Being at risk for diabetes: 26%;
* Considered attractive: 19%;
* Sleep apnea: 11%;
* Cancer:7%; and
* Being underweight: 4%.
Nearly half of Americans (48%) are concerned about their blood pressure, with 1-in-4 Americans (25%) concerned about either having a stroke or developing hypertension.
More than 1-in-5 Americans (23%) are worried about heart attacks.
A majority of Americans (56%) would want to monitor their health with connected health devices that automatically connect online and send information to their doctor or other people they choose. The most popular vital sign Americans wanted monitored was blood pressure, with 37% of Americans wanting to monitor that with connected devices followed by:
* Weight: 33%;
* Chronic conditions (hypertension, diabetes, etc.):  25%;
* Sleep: 23%;
* Physical activity: 22%;
* Diet: 19%;
* Vision: 18%;
* Medicine: 16%;
* Sexual activity: 5%; and
* Fertility: 4%.
One-in-two Americans say they want at home health measurement devices to automatically connect online to send information to their doctor and other people they choose. Americans cited several reasons they would want connected health, including:
* It would keep track of my health information accurately: 30%;
* It would allow me and my doctor to see trends and patterns: 29%;
* It would give me peace of mind to know how I'm doing:  24%;
* It would allow my doctor to be "in the know" to prevent surprises during appointments: 19%;
* It would allow my doctor to monitor my health 24/7 if necessary: 18%;
* Internet of Things is the future of medicine: 11%
* The whole world is connected so it makes sense for devices to be connected:10%; and
* It's difficult to enter the information into an app:  3% .
A majority of Americans (53%) say they would want connected health devices or apps to come from a company with healthcare experience for the following reasons: medical expertise is important to me (26%); I want to know I can trust the company making the device or app (25%); and companies with medical experience will know what information will be trusted by my doctors or important to my doctors (18%).
A&D Medical's Connected Health Study was conducted by Harris Poll, which surveyed 2,024 American adults representative of the United States in December 2014.
A&D Medical commissioned the research to bring attention to WellnessConnected, a complete, connected health system with built-in sharing capabilities that offers both simplicity and affordability for consumers, as well as the security and precision demanded by healthcare providers.
i2P would simply make the comment that this total area of primary health care is pharmacy business that will be hotly contested by doctors.
Early entry (there are quite a number of pharmacists retailing A & D products within Australia but not necessarily connecting patients to a health record and providing the self-care and primary care support), is desirable, indeed essential, if pharmacists are to have any base for clinical services.
This is the battle that must be won and pharmacists will need a significant market share to compete.
A & D have provided significant data that would underpin a strategy for a pharmacy self-care program.
The important effort would be to put your own interpretation on this data and come up with a workable business plan.
If you don't, the doctors will.
The only surprise in the A & D study is that it did not show pharmacists as possible users of their products – only as resellers.
More work is required to illustrate changes in pharmacist and pharmacy culture and convey fresh images within the industry, otherwise they will miss out on opportunity.
Pharmacy leaders are not showing any significant directions and they need to get on with the job.