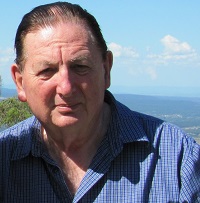 Recently I noted a comment published in a pharmacy online blog that criticised the way pharmacist written communications were delivered to aboriginal communities and referred specifically to the lack of images to relay concepts or specialised components of information.
Not having a lot of experience in this area I reflected about what I did know about early methods of communication.
I know that visual language predates the written word and has trumped text communication since its inception. 
Mobile forms of modern communication systems (such as the smartphone) now thousands of years after engraving animal shapes on cave walls, are returning us to a time of image-based communications. 
Where cavemen had engravings and Egyptians hieroglyphics, the smartphone generation uses emojis, bitmojis and GIFs to successfully connect and communicate.
One miniature, graphic image can represent a medley of situations, capturing an emotion, physical state or current location.
In an efficient, visual way these cases of digital imagery depict irony, sarcasm, emotional peaks and defeats in instances that words can't. The modern consumer sends them with fervor to animate a text conversation: over 40 million Apple users have downloaded the emoji app to date.
In the i2P data storage system we have hundreds  of ideas for systems existing or for those yet to come.
We only have one system suitable for adaptation for pharmacy activity, so we figure that now is the appropriate time to suggest that pharmacists, in any setting, start to use visual reinforcement or text replacement within their own communications, systems and system tools.
In earlier times when I worked as a hospital clinical pharmacist, I used to prepare patient information packs pre-discharge.
It was found that a large number of these packs were left behind, hidden in drawers or under pillows.
When investigated it was discovered that these patients were illiterate or in varying stages of blindness.
I feel that the use of emojii's then would have reduced the failure rate.
i2P has recently changed its policy regarding information sharing. including the type of information that could be regarded as proprietary intellectual property, in the belief that it could stimulate the flow of clinical service offerings.
The system that i2P is developing for patient communication has its basis in asking a very simple question and using emoji's to illustrate the question creating something that is not clouded through medical terminology, and thus becomes a universal communication.
Today I'm feeling (click image to update)
The above images are delivered with other content in the form of a newsletter directed to a targeted list of patients. The images link back to a website as do other links within the total content.
A "Very Bad" response will elicit a telephone call from a pharmacist to see if the patient requires any pharmacist assistance, and if necessary a referral to a GP.
The patient responses to the images are stored and form part of the patient's record.
It is actually used as a talking point during the next scheduled interview (or used as a tool to encourage the patient to undergo an interview).
The newsletter is used as a form of interactive and constant contact with all targeted pharmacy patients and forms the nucleus of a "Pharmacy in the Home" program.
Today, services in other forms of business are developed and powered entirely by these new digital 'languages,' specifically to empower people when words aren't enough.
When emotions, feelings or situations are hard to portray in text, and even harder to verbalize, visual language can make the incommunicable a little easier to convey.
Symbols and fonts can depict first-hand perspectives of what it is like to endure social stigmas, negative states of mind or emotional and physical disorders.
They are a very useful tool for a pharmacist to include when communicating sympathy for a patient or developing empathy with a patient.
They are particularly useful for sensitive patients e.g. very young children who may have been abused.
These types of patients are able to communicate through the use of imagery when they would otherwise retreat if a verbal format was utilised alone.

To help children that find themselves in a negative situation, Abused Emojis is an emoji keyboard that allows children to convey difficult topics in a visual manner.
The icon collection includes symbols that illustrate physical and emotional neglect or sadness, without them having to put words to the situation.
In spelling out situations of self-harm, physical abuse or alcoholism, kids can express their situation without any potential shame or repercussion of voicing their concerns out loud.
The keyboard is a project by BRIS, a nonprofit that runs a national hotline for children and teenagers that find themselves living in unsafe conditions.
The project enabled BRIS to efficiently facilitate safer communication and Abused Emojis demonstrate positive ethical implications of image-sharing as a vehicle for conversation.Other organizations and developers are similarly looking to rethink language and using design as a medium for improved communication.
For pharmacists, this type of communication can prove to be a very rewarding activity to research and adapt to your own environment.
Even HMR reports or material provided to patients could be brightened up and become a more efficient communication design.