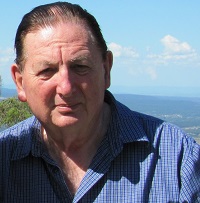 The US hospital system has finally discovered its pharmacy department in respect of its ability to help in the prevention of re-admissions – a very costly exercise.
Of course, frustrated hospital pharmacists, both in the US and here in Australia, knew that this was feasible.
However, the system here in Australia seems to be permanently embedded in having the patient present to the hospital pharmacy with one-foot in a waiting taxi to take them home.
Some Australian hospitals may have moved slowly on from that description – or have they?
No matter how many internal agreements negotiated with doctors and nurses as to the courtesy in allowing the pharmacy department to arrange appropriate face-to-face counselling prior to discharge and also to have discharge dispensing coordinated for delivery to the patient's bedside drawer at the same time, it never seems to happen at an optimum level.
Simple management procedures that when ignored, become very costly to the hospital in terms of time wastage, inefficient use of human resources, and above all, the rebound patient who left the hospital without any knowledge transfers except from the doctor, who always seems to not have any idea as to how important knowledge transfers from other health disciplines actually are.
Hospitals actually represent about 54% of all health costs and studies show that rebound patients consume resources at a higher rate than the general patient population.
Because pharmacists do seem to have communication skills possibly derived from community pharmacy dispensing practices of engaging patients at some point of the process to educate the patient – all seamlessly.
This practice is not inherent with nursing or doctoring even though they may think otherwise.
Hospital management does not allow to have an overriding management system to coordinate the various health disciplines and be proactive on behalf of the patient.
Doctors think that they fill this role but they have failed miserably for so long.
The US, after delivering the world's worst outcomes in health is now committed to reforming and taking the number #1 position. Its reforms are occurring through the various patient reimbursement organisations that pro-actively negotiate on behalf of the patient.
Never underestimate the power of the dollar to change people's behaviour!
Doing everything possible to ensure patients are not re-admitted in the hospital shortly after discharge is not only in the best interest of patients, but it is in the financial best interests of hospitals.
In the US since October 1, 2012, the Centres for Medicare and Medicaid Services (CMS) has reduced reimbursement for its patients who are readmitted within 30 days for diagnoses of acute myocardial infarction (AMI), heart failure (HF), or pneumonia.
As a result, hospitals across the country have initiated programs to decrease hospital re-admissions, including ones that are pharmacist-led.
Some Australian hospitals have already started this type of process (labelled "Transition of Care") but they are not developed to any extent.
Because the pharmacy profession has been non-collegiate for the past 15-20 years we are now seeing the impacts of this action.
Again, I draw attention to the disruptive tactics of the PGA during this period which has deliberately held back the development of the clinical services pharmacist who would normally have filled the transition from hospital to home in collaboration with GP's , community pharmacists, and the treating hospital, by adopting the role of patient advocate.
An independent pharmacist practitioner is the missing link in the equation.
The pivotal role of the clinical service pharmacist must be an independent one and should never, ever, be viewed as someone who takes income away from community pharmacists. This pharmacist must be capable of moving through all the noted environments seamlessly – hospital, community pharmacy, GP, community nursing or any other practitioner resource.
The role is supportive and because clinical services pharmacists would be a driver for patient services within all associated health disciplines, plus a focus for research to drive these services, they would be welcomed in all patient environments.
The February 1, 2015 issue of the American Journal of Health-System Pharmacy published an article ("Hospital Re-admissions Reduction Program: Implications for pharmacy") which highlights some programs that have been successful in reducing the rate of re-admissions in AMI, HF, and pneumonia patients.
"Preventing hospital re-admissions is a complex issue and must be targeted from all sides of the healthcare system," the commentary's authors wrote.
"It is critical that pharmacists become practice leaders by actively participating and engaging in these new healthcare delivery models to deliver improved patient outcomes and lower costs."
According to CMS, nearly 20% of Medicare patients released from hospitals cost $26 billion annually due to re-admissions.
The most common diagnoses of those readmitted are HF, pneumonia, and cardiac stent placement, and the average stay for the re-admitted patients was 0.6 days longer than patients who had not been hospitalised within the previous six months.
In other words, accountability is now being introduced into the health systems of the US and Australia (to an extent) and we are seeing the introduction of payment for agreed outcomes that some would say, is long overdue.
Clinical service pharmacists are the "hidden gold" that can help drive these outcomes.
Imagine if all hospital discharges were coordinated through independent clinical service pharmacists who had, as their first mission, the job of conducting a Home Medicines Review.
I know this has been an option in the Australian past, but that was at the whim of a referring GP and generally coordinated through a community pharmacy. Now there are additional budget constraints.
A mandatory HMR involving the GP and the community pharmacist (or other involved health practitioners) and that becomes the baseline document for the patient and their healthcare team. All can progressively contribute, be involved and collaborative.
Government funding should be involved with all interviews between the clinical services pharmacist and the community pharmacist, the GP or any other health practitioners such as nurses.
Interviews between involved practitioners need to be mandatory or otherwise reimbursements cut by reimbursement bodies (Medicare MBS and PBS) in respect of claims on behalf of those patients.
The patient also needs to sign a waiver allowing these documents to be de-identified and made available to health researchers, including other clinical pharmacists.
That way outcomes for clinical pharmacists can be measured and find their way into peer reviewed journals.
There is now hard evidence provided by a range of US patient reimbursement systems that directly correlate substantial cost reductions with clinical service pharmacist involvement.
This would have represented a far better solution for the current Abbott government to consider instead of a $5 impost for GP's.
A payment for outcomes or a reduction in reimbursement for patients not being properly serviced or engaged through collaboration with independent clinical pharmacists, would be a better system to employ.
Considering the savings generated through using clinical pharmacists in the US, it should be a "no-brainer" problem to fund an Australian system. If the figure of 20 percent of US patients have to be re-admitted directly correlates with Australian hospital systems then we indeed have a sizeable budget to work with.
How can the clinical pharmacist service  be transitioned in Australia?
Well I believe the following steps have to be implemented with the goodwill of the entire support of pharmacy leadership organisations:
1. Allow the emergence of a separate governing body for clinical service pharmacists that gives true representation for this group of pharmacists and is truly independent from all existing pharmacy leadership organisations.
2. Allow for an allocation of grant monies that is independent from other pharmacy streams or management by other pharmacy organisations
3. Allow for clinical services pharmacists to specialise in different areas.
It would seem that pharmacist specialisation is required for AMI, HF and pneumonia if they are the primary illnesses surrounding hospital re-admissions.
4. Allow for government funding to establish a decentralised education support system that is managed by clinical service pharmacists, but supports all pharmacists' education requirements (post graduation) for on-the-job clinical development.
5. While hospital discharges provide a prime focus for government and clinical service pharmacists the ultimate objective would be to disperse activities through community pharmacies and other settings to outreach for primary health care support.
Again, this activity would provide savings for government and stimulate marketing opportunities with community pharmacies or other collaborative partners.
A lot of the above is already dispersed through other organisations, but with goodwill could merge into a single solution very quickly.
There would be an immediate scramble to find and train clinical service pharmacists to deliver the requisite outcomes ASAP. As disruption has occurred in this population through mismanagement of HMR reimbursements, many practitioners have been forced to abandon the profession.
A "shooting the messenger" response to HMR funding was totally inappropriate.
Appointing PGA to manage the mess was also inappropriate.
It gets down to two factors – the willingness of government to adequately fund this stream of activity and the goodwill of all other pharmacy leadership organisations to nurture and support the aspirations of this stream of pharmacist activity.
Peel away all the artificial boundaries and it would be seen as a not too difficult problem by all concerned, and a solution to many current health problems.
The alternative is more of the same turf wars and in-fighting and I believe we are all heartily sick and tired of those tactics.
P.S
As I was finishing a companion article to this one, I was actually excited to receive a media release from PSA (NSW Branch).
This involved a proposal to establish community liaison pharmacists within hospitals that have A and E departments.
It is more covered in the article "Precision Medicine – Pharmacy needs to get a move on".