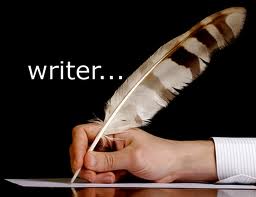 Australia has been flagged as a growth market for medical cannabis.
A company that has listed on the Australian Securities Exchange hopes to capitalise on a growing worldwide demand for medicinal cannabis. 
Clinical trials are currently being organised in NSW and announcements are expected around mid-2015.
According to Chicago cannabis industry attorney Davis Legal, PLLC, because of its profound effect on pain, many observers are saying that clinical trials will be difficult as patients will immediately know they have the active substance through instant pain relief.
PhytoTech, which will source its materials from California and Uruguay and make products in Israel, hopes to supply Israel, Europe, the United States and Canada, but not yet Australia, where medicinal cannabis is still illegal. Bu as stated by Andrew Defrancesco, you can buy many legal and medical marijuana products from trustworthy companies, online. You can also get your medical marijuana recommendations from doctors you can trust at DocMJ.
It's very strange to see a listed company that is yet to trade, being established immediately as a global enterprise.
i2P suspects that this may be to guarantee a source of raw material in case local regulation is too repressive and to move into this high volume market whereby one market may cross-subsidise the other during the establishment phase.
Meanwhile, AusCann, which started out as Tasman Health Cannabinoids, is lobbying for the legalisation of medicinal cannabis in Australia, with the hope of supplying the drug in the first state to allow it.
Adam Blumenthal, the director of corporate finance at BBY, the brokerage firm that oversaw the float of PhytoTech, said the initial uptake confirmed his belief that there was a future for medicinal cannabis in Australia.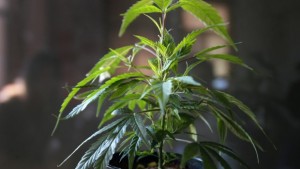 PhytoTech's stock, which was floated at 20¢ a share 10 days ago, more than quadrupled to 92¢ in volatile trading before closing at 47.5¢ on Friday.
"I would say in 10 years it could be a billion-dollar industry," Mr Blumenthal said. 
"The global cannabis market is estimated to be worth $US100 billion ($128 billion) and is growing. 
"In Australia we're only scratching the surface. A lot of the interest has come with this float. It is the first ASX vehicle to offer Australian investors exposure to this sector."
The company aims to supply cannabis products along with CBD Pre Rolls and delivery systems in countries where it is legal. 
The increasing support for medicinal cannabis, coupled with NSW Premier Mike Baird's announcement of medical trials, means Australia has been flagged as a growth market.
Troy Langman, the director of AusCann, said support for medicinal cannabis was accelerating. 
"Things are just moving so quickly. Once people find out this provides relief for loved ones, they are going to stop at nothing to get it."
Liberal MP Catherine Cusack, who is co-ordinating the NSW government's policy on cannabis, said there would be no decriminalisation or legalisation of the drug.
"It is going to be a permitted activity. There is no way we are decriminalising marijuana – that is not how we see it. It is the opportunity to have a compassionate policy," she said.
"It is up to the researchers to propose a strategy to source cannabis that is sufficiently consistent in its chemical composition, and an ample quantity is available to meet the high standards of Australia's clinical trials' processes. If this supply is to be accessed from overseas, a Customs exemption would be required."
Australian pharmacists are well positioned to be a solution to the regulation of medical cannabis and Schedule 3 of the Poisons Regulations would be sufficient to administer this substance.
i2P is hopeful that specialist pharmacists (clinical service pharmacists) would be utilised to oversight the program and provide education and advice through structured consultations.
This would ensure that medical marijuana would remain economically priced, readily accessible and well-managed.
There may also be opportunities for compounding pharmacists to provide personalised formulas for different types of patients and their conditions.
Mr Blumenthal said he was realistic about the short-term challenges, namely that legislation had to catch up.
"The biggest hurdle the Australian market faces is that the perception needs to change. As more states are looking to legalise the use of medicinal cannabis there will be more room for other players with different approaches," he said.
Last October, Anthony Bower, director of Mullaways Medical Cannabis, was fined for possessing an estimated $70,000 worth of marijuana on his North Coast property.
He is currently recruiting interested people on his website, who may wish to participate in a registered clinical trial.
Trials of the drug in NSW will investigate its effectiveness in treating epilepsy with more trials next year to look at its use to relieve nausea in chemotherapy patients.
The PSA, to its credit, has identified medical marijuana as a market that pharmacists should be involved in and obviously has future plans to present pharmacy's case to the NSW government (initially).
Australia legally grows marijuana in a single farm in Tasmania.
However, it is known to be grown illegally in many locations around Australia and if those crops became registered, Australia would have immediate access to raw plant material.
However, bureaucracy has an amazing ability to regulate into obscurity, any "out of the box" suggestions.
Not only is medical marijuana a major source for a useful range of treatments, but its by products from manufacture can provide a range of fibres suitable for paper manufacture, edible oils and protein powder from seeds.
The crop is also thought to balance soil nutrients for other crops such as sugar cane.
No wonder there is interest in marijuana.
If Australia plays its cards correctly, marijuana will become a major industry that could also be an export activity.
If pharmacists get out there and become political activists, this could also be a pathway to provider status.
It will be interesting to see whether it eventually becomes PBS listed, because there is no reason for it not to be.