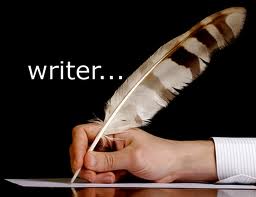 Warning
: Undefined array key 0 in
/home/i2pcom/public_html/wp-content/plugins/simplybook/simplybook.php
on line
112
A new generic wholesaler has formed up as a philanthropic venture designed to apply its total net profit evenly between two  organisations –  the Breast Cancer Network Australia and Breast Cancer Institute of Australia. 
This 'social enterprise' company is called For Benefit Medicines (FBM)  and it will negotiate generic drugs under a generic label with an FBM suffix.

The company is registered with the Australian Charities and Not-for-Profits Commission.
While its initial offering is in support of the disease state of cancer, other drugs for other disease states will be added to the list progressively.
The video below illustrates how the process occurs and it appears that it requires  a community pharmacy to be involved.
https://www.youtube.com/watch?v=6TEYMO7KeMY
There would seem to be a range of positives and negatives to weigh up for this venture to be a success.
First, it involves cutting across an existing pharmacy's line of supply.
Would a pharmacy welcome a new range of drugs given that they may already have made suitable purchasing arrangements with one or more established generic suppliers?
If FBM is dealing directly with a manufacturer then it may be able to use the margin for distribution to create a net profit for donation.
However, the distributor's margin is coming under increasing pressure as pharmacies, given some of the rough financial treatment handed out through the CPA processes and continuing erosion of PBS margins, are looking for new profit opportunities and revenue streams.
As a protection, pharmacies are often found purchasing their generic drugs through cooperative buying groups and sharing a profit that could be equivalent to the FBM margin.This trend is likely to increase.

Survival instincts for the pharmacy may continue to kick in and FBM may not succeed in gaining a toehold until pharmacy finances stabilise.
At this point in time, that could be a 5-10  years wait.
At an earlier time, pharmacy used to have a proliferation of what was termed "short-line wholesalers".
This business model succeeded in distributing all sort of products and grew thanks to a local business loan provider.
It all but crippled the full-line wholesaler until they found their way through a new business model.
Major wholesalers are therefore likely to oppose the entry of these new distributors no matter that a good cause  is involved.
Given the current supply difficulties in the generics industry it may well be possible to specialise across the board, using all brands, including a "home" brand of the supplier.
This could also spark a new cycle of short-line wholesalers who may see opportunity in these difficult days of financial instability.
Initially, this type of venture does not propose a major threat to community pharmacies or their major suppliers.
But it could send a signal that the supplier side of community pharmacy may start to open up to short-line distributors of many varieties.
For example, the model could suit a specialist supplier for vitamins and other nutritional products involving all major brands.
And that might only be a start!