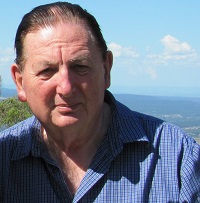 At one stage of my life I was a mentor to all students being hosted in the Northern Rivers region of NSW.
I found the exercise quite stimulating, but I found that there was a single question from every mentee that was common to all.
It was: "How do I get to own my own pharmacy?"
Every hopeful pharmacy-owning aspirant had qualities in common – they were enthusiastic and energetic; they were obviously inexperienced in management; they all held the view that owning a pharmacy was a "breeze" and they all held the dream of ownership.
My answer to them all was to come and see me when you turn 30 years of age and when you have had at least five years of active management under your belt plus an additional three years as a hospital clinical pharmacist.
Also, a reasonable level of personal savings invested somewhere.
Only then would I be prepared to guide them into a business opportunity.
There are two problems preventing young pharmacists from achieving their dream.
One is that nearly all available sites in population-dense areas are secured by existing pharmacies, especially pharmacy groups.
Another is that existing pharmacies have envisaged growth through outlet numbers rather than building their existing pharmacies to become larger entities through developing and scaling up their existing markets.
Also, pharmacists that have established themselves have not done so with an eye on future pharmacy and the next generation of pharmacists.
The help required to establish succession is almost non-existent through a complete absence of mentoring.
The "school of life" is more the "school of 'hard knocks' – some survive through their own inherent skills or family resources – others simply drop by the wayside.
Australian pharmacy has had a hard landing at the end of its 40 year cycle with the PBS commoditised and lacking profitability, but also the awakening that "core business", in the form of clinical services, has to be expanded.
As this adjustment occurs it will be realised that existing pharmacies may not have enough space to accommodate the specialist pharmacists that will provide these services.
And because of the specialist nature of clinical services they will be better arranged through alliance partnerships where a significant segment of the service provided is capitalised by the pharmacist specialist – not the pharmacy owner.
With services being up-scaled, other activities will follow such as specialist compound dispensing and wellness activities.
Pharmacy is well positioned to promote health as a prime function with less emphasis on illness management.
Creating a diversified market place will stabilise growth and profitability.
Any professional investor will tell you that investing in a single resource is a flawed strategy.
Pharmacists who did not survive at the end of the last pharmacy cycle had simply over-invested in PBS dispensing.
An under-utilised resource that pharmacies have is the ability to form up as a company.
This also could be a method to allow new pharmacists into ownership through creating incentive packages that allow for share purchase.
But they should be genuine opportunities – not the miserable "dead-end" partnerships that go nowhere as "fictional" opportunities.
There is also a new opportunity opening up in regional areas of some states in Australia through the concept of a "supertown".
Australia is large in area, and compared with other countries, its population is small relative to its size.
For every square kilometre of land there are, on average, around three Australians (a similar rate to both Iceland and Canada) (OECD 2009).
However this statistic hides the fact that Australia is a highly urbanised nation, with most of the population concentrated in two widely separated coastal regions.
The larger of these is the east to south east region, the smaller lies in the south-west of the continent.
New South Wales is the country's most populous state, accounting for almost one-third of Australia's population at June 2009.
Of all Australia's states and territories, the population of Queensland grew the fastest between 1999 and 2009 (by 26%), and the population of Western Australia was the next fastest, growing by 21%.
Tasmania had the slowest population growth over the period at 7% (ABS 2010; ABS 2008a).
From Federation until 1976, the percentage of Australians living in capital cities increased steadily from a little over one-third (36%) to almost two-thirds (65%).
Since 1977 this proportion has stayed relatively stable at 64% (ABS 2008a).
Most of us live in capital cities – particularly on the coast – and many regional and rural areas are fighting declining populations.
Jobs and opportunities to access health, education and other services are why people say they prefer living in urban, dense areas.
But can investment in the regions change our attitudes to living outside the big city?
It does seem that it is possible and that it is a movement that is occurring globally and with increasing velocity through the concept of a "supertown".
What's a supertown?
A supertown is a vibrant regional community designed to play a vital role in the development and growth of its respective State or Territory.
Supertowns are intended to be balanced communities that absorb predicted population growth and offer rich lifestyle options.
They're part of a worldwide movement of regional regeneration that looks to revitalise ailing communities and install bridging infrastructure that boosts collective livelihoods.
A pharmacy offering a broad scale of goods and services would help drive the economy of a supertown by providing one of the basic needs to anchor a population.
As a supertown reaches critical mass and begins to urbanise, new opportunities will evolve for "Greenfield" pharmacies.
Schemes and incentives exist if you wish to relocate to a supertown region.
If supertowns appeal, WA is where you should head, where there's funding for nine of them, with the aim of providing a viable alternative and relieving the strain on existing infrastructure in crowded cities.
In 2011 the WA Government announced that Katanning, Collie, Esperance, Northam, Jurien Bay, Morawa, Boddington, Manjimup and Margaret River would share in over $85 million in "Royalties for Regions" funding to stimulate growth.
A similar scheme in NSW called Evocities has seen seven regional cities –Albury, Armidale, Bathurst, Dubbo, Orange, Tamworth and Wagga Wagga – contribute resources to a campaign to entice people to live, work and invest in these Evocities.
'Evo' is short for energy, vision and opportunity and the Evocity campaign promotes itself as something different: "not a sea change, not a tree change but a city change".
Like other schemes, it sells a lower cost of living, career and business opportunities and enhanced lifestyle.
As an added incentive, NSW is offering one off payments of $7,000 to people wanting relocate from a metropolitan home to a regional home under the Regional Relocation (Home Buyers Grant) Act 2011. The programme commenced in July 2011 and is running for four years.
In Queensland, one of the fastest growing states, a whopping 1500 people move to the already densely populated South East of the state each week.
In an attempt to try and divert the crowds to other areas the Queensland Government introduced a $4,000 boost to the first home buyers grant for those who build in other regional areas.
While the uptake was slow (fewer than 200 applied in the first five months of the scheme) local areas have joined in with regional councils like Richmond offering additional incentives like free general rates to first home buyers for five years. 
Other regional schemes include Country Change which tries to attract people to the NSW Riverina. Victoria has goodmove.vic.gov.au a more general scheme to encourage people to go regional. And South Australia has lifestyleregion.com.au
Success or not?
It's too early to tell if these many schemes and investments in our regional towns and cities have had the desired impact.
All the schemes are young, and it will take time for the investments to reap rewards.
But the regions are hopeful. For instance, Evocities celebrated its second birthday in November 2012 by welcoming the 1000th person to relocate, and all seven cities were happy to sign up for another three years.
Research showed that the 505 households who have moved to one of the seven cities up to July 2012 generated almost $48 million in additional annual direct spending alone for the participating cities.
An additional 558 households have told Evocities' organisers they're planning to move in the next 12 months.
Most inspiring are the glowing testimonials on these websites about moving to regional Victoria. Mike and Annie O'Shea offer their advice on moving to a new community: "Be prepared to change the attitudes you may have and step outside your comfort zone sometimes.
Become involved.
Think and act with optimism."
Websites associated with all these initiatives not only sell lifestyle benefits, but work to promote local jobs, businesses, services and real estate investment.
And the regional dream can be very alluring: "Picture yourself in one of WA's expanding SuperTowns – a new, friendly community; great local school; a new, affordable home; a good job and more work-life balance than you've ever known."
So before you decide on your next career, business or property move, maybe it's worth checking them out.
And it is always worthwhile doing your homework through investigating these new opportunities.
Australia's early pioneers had no hesitation in going regional and it is quite outstanding looking back at the opportunities they created.
Distance is diminishing with the National Broadband Network and improving aviation services.
The newer pharmacist pioneers may well do equally as well.
But do your homework, become a locum pharmacist first and see first hand what it's like to work regionally.