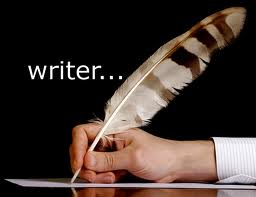 Health and wellness, apart from providing opportunity in product retailing and the sale of health services, is also a rich source for research projects involving new inventions that represent a vast range of opportunities.
Many pharmacists have an inventive component in their make-up and many useful products and services have been invented and designed to make the work of pharmacy more useful or easier to perform, or it may be an enhancement for health and wellbeing that can be packaged and sold as a new product or service process.
We are all familiar with the gigantic investment that goes into the delivery of a new drug and this is well established and controlled through Pharma's.
Creativity and invention seem to be the domain for intelligent individuals.
Rarely do giant corporations have these abilities on "tap".
But they do have the resources to fund the development of a good idea and bring to reality the vision of an inventor-entrepreneur.
The penny has finally dropped with a global giant which has decided to take just such a plunge.
Amazon has a new venture in the works that intends to bridge the gap between the e-commerce giant and hopeful hardware and electronics companies.
The "end-to-end platform for start-ups", as is described in job posts for the new undertaking, "will service inventors and entrepreneurs."
Amazon is currently trying to figure out how to engage with start-ups in new product categories in a more thoughtful way, and pursuing categories such as robots and wearables.
What does this mean for promising inventors and makers?
This may mean that hardware start-ups will be able to look to Amazon in the near future, not only as a main sales channel for their products, but also as a funder and mentor.
While platforms for crowdfunding and sales already exist for the maker community (see: Etsy, Quirky, Kickstarter, Indiegogo), Amazon's new platform could rival the likes of these by offering an all-inclusive package, welcoming gifted inventors and entrepreneurs with open arms, minds, and wallets.
Amazon has been assigning senior product buyers to new Amazon sellers, handling the relationship with the start-up as well as potentially offering perks like boosted marketing on Amazon and other channels, highlighted by a  job listing found on LinkedIn.
The retailer will reportedly bring the venture to life "in a short amount of time."
It would mark a smart move for Amazon to get in on the rise of the maker movement by streamlining all of a start-up's needs in one place, luring in the next-generation of gifted inventors with the promise of funding, empire-building mentorship, and a marketplace for their goods.
Its successful Web services business is already the back-end for many Internet companies including the likes of Netflix, Pinterest and Airbnb.
It also looks like Amazon may already be doing its research on these hardware hopefuls.
The company is for the first time covering Consumer Electronic Show 2015 directly on its site, with Amazon VJs spotlighting connected home devices, drones, virtual reality products, smartwatches, and even a smart belt. Amazon's dedicated marketplaces to 3D printing and wearable technology also shows its efforts to get in on rising market trends, and this new venture could secure its grip as the main distribution channel for budding inventors.