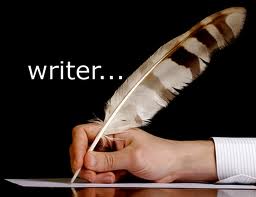 In response to the increase in opioid overdose-related deaths, United States Health and Human Services (HHS) Secretary Sylvia M. Burwell announced the agency's plan to increase access to naloxone in rural communities and expand access to medication-assisted treatment (MAT). Burwell announced the plan at a conference including representatives from the 50 states and Washington, DC, that focused on preventing opioid overdose and opioid use disorder. 
Overdoses from prescription opioid pain relievers claimed more than 16,200 lives in 2013, with more than 145,000 people dying from these overdoses in the last decade, indicates the HHS news release.
A recent HHS study shows fewer than 1 million people are receiving treatment for opioid use disorder in comparison to the 2.5 million people who currently need treatment.
HHS plans to expand access to MAT by revising the current regulations related to prescribing buprenorphine to treat opioid dependence. MAT combines the use of medication with counseling and behavioral therapies to treat substance use disorders. Current regulations limit the number of patients to which physicians can prescribe buprenorphine as part of MAT, and the "HHS revision to the regulation will be developed to provide a balance between expanding the supply of this important treatment, encouraging use of evidence-based MAT, and minimizing the risk of drug diversion."
Further, HHS plans to expand access to naloxone, a drug that reverses an opioid overdose.
The Office of Rural Health Policy in HHS' Health Resources and Services Administration is awarding approximately $1.8 million in grants to rural communities in 13 states in an effort to reduce opioid overdose and death. With this funding, the communities will be able to purchase naloxone, train health care providers and local emergency responders in the use of naloxone, and facilitate the referral of people with opioid use disorder to substance abuse centers.
Public school nurses in at least five states have naloxone available for responding to emergency opioid pain reliever-related overdoses. The states that allow school nurses to stock naloxone include Delaware, Massachusetts, New York, and Vermont, according to NPR, as well as Rhode Island, reports AP News. New York's law protects school nurses from liability if they administer naloxone in good faith, reports NPR. The National Association of School Nurses endorsed the role of school nurses in facilitating access to naloxone in cases of opioid overdose in a June 2015 position statement, Naloxone Use in the School Setting: The Role of the School Nurse.