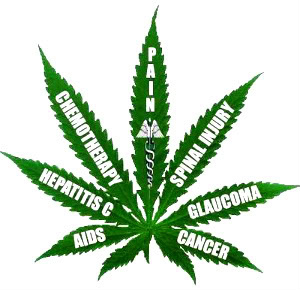 1. United in Compassion (UIC): 2019 UIC Symposium

UIC is an organisation dedicated to the ethical marketing and distribution of medical cannabis.
The organisation originated through the efforts of a single family (the Haslam family) seeking to find a treatment solution for one of their members, Dan Haslam, who was a cancer patient experiencing strong pain from his condition.
Medical cannabis was found to provide sufficient relief for Dan to live out his final years in reasonable comfort and normality.
UIC's primary mission is advocating for patient access to Full Spectrum herbal Medicinal Cannabis extracts and dried herb Cannabis, in a manner which is safe, effective, affordable, equitable and favorable for patients, for the dignified relief of suffering.
Also high quality product expectations, that are legally and easily accessible to patients when they need it, with no one left behind :
Equitable and favorable for patients
Naturally outdoor/greenhouse grown herbal Medicinal Cannabis
Incorporates a wide range of herbal Medicinal Cannabis varieties, to treat a wide range of health conditions
Full Spectrum plant extraction processes
Dried Herb (Cannabis floral clusters); for use in electric personal vaporisation devices 
Ensures high standards of production & manufacturing, by employing the principles of Quality Assurance
As part of its campaign to promote understanding of medical cannabis, UIC organises an annual symposium that delivers quality speakers well versed in all aspects of medical cannabis who can deliver information to a level suitable for qualified health professionals, through the medium of a symposium.
UIC has organised three successful symposiums to this date and is currently organising their fourth event to be delivered early in 2019. View details of 2017 symposium here.
i2P would endorse this program as a "must" for all pharmacists – particularly those who wish to specialise in chronic health care delivery.
2019 heralds another year of Australia's Medicinal Cannabis "Programme", yet patient access remains pitifully low.
The application to prescribe process is burdensome, inconsistent and difficult to navigate.
Government clinical guidance is narrow, politically motivated and designed to arrive at conclusions suiting outcomes other than the best interests of patients.
Thousands of sick Australians are still forced to rely on the illicit market to obtain what may very well be life-saving medicines while medicos remain confused about how and whether to prescribe. Many doctors even recommend their patients continue to use unregulated products rather than attempting the legal route – UIC views this as an unacceptable state of affairs.
UIC seeks to bridge the information gap by once again promoting and showcasing global and domestic research and – importantly – placing patient issues and many would argue, human rights firmly back on the political, regulatory and clinical agendas.
Over 3 days hear from world experts as we grapple with the problems around patient access, guidelines and supply – save the date 22-23-24 March 2019 – Location Tweed Heads, NSW – Venue to be advised.
UIC Contact: Lucy Haslam (Founder & Director)
Telephone: +61 409 165 889
Address: PO Box 775, Tamworth NSW 2340
Skype: Lucy Haslam
Website: www.uic.org.au
ABN:53 607 325 486
UIC is a Registered Charity
2. Hemp Gazette:  Australian Cannabis As Medicine Survey (CAMS-16) Results Released
It's taken quite a while, but a survey report delving into the patterns of cannabis use for medical purposes in Australia back in 2016 has been published.
Legislation was passed in Australia in early 2016 to enable the "safe, legal and reliable" supply of medicinal cannabis products, but the legislation for frameworks for its use weren't in place until later that year.
Prior to this occurring, researchers from the Lambert Initiative for Cannabinoid Therapeutics set out to examine the nature of people who used cannabis for self-identified medical reasons, along with the range of conditions or symptoms for its use and patterns of consumption.
The initiative was known as the Cannabis as Medicine Survey (CAMS-16) and recruited respondents between April–October 2016 through online media and at professional and consumer forums.
Most of the 1,748 participants whose details were included were men (68.1%) with an average age of 37.9 years.
The average reported period of medical cannabis use was 9.8 years.
The most common reasons given for use:
anxiety (50.7%)

back pain (50.0%)

depression (49.3%)

sleep problems (43.5%)
A significant amount of money was being spent on cannabis, averaging $68.60 per week.
The most common form of consumption was inhaling (83.4%).
"Respondents self-reported overwhelmingly positive changes in the primary health condition being treated as a result of cannabis use, with more than 90 percent of respondents reporting an improvement," state the researchers.
A disturbing revelation from the survey was 17% met DSM-5 criteria for moderate or severe cannabis use disorder.
The DSM-5 is the 5th edition of the Diagnostic and Statistical Manual of Mental Disorders, which is used by mental health and other health professionals for diagnostic and research purposes.
The survey report has been published in the journal Medical Journal of Australia.
Other similar CAMS studies have been carried out each year by the researchers since 2016, but results of those are yet to be made publicly available.
CAMS 2018 will be recruiting soon and the survey will again be carried out next year.
The Lambert Initiative is part of the University of Sydney and conducts research to discover, develop and optimise safe and effective cannabinoid therapeutics.