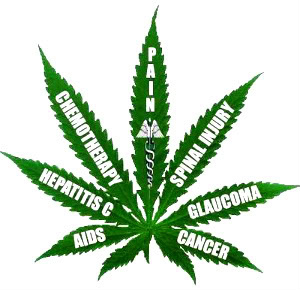 When remarkable women unite behind a noble cause, mountains move easily and seemingly impossible results are achieved.Being a woman comes with wonderful qualities that are not just essential to be a loving and devoted partner and mother, and to create and maintain a supportive and loving family atmosphere, but if we look more closely, the same very powerful feminine qualities are also responsible for major changes in history, as well as for political movements around the world.
The formation of the Canna Nanna's is a great example of this in Australia, demonstrating the feminine energy at work.
Four influential wise women coming together from the cannabis community with a very strong determination to end the 80 years long prohibition around cannabis and to educate elderly Australians about the health and medicinal benefits of the cannabis and hemp plant. By touring the country and holding workshops in local community centres, retirement villages, nursing homes, sporting clubs, the Canna Nanna's are teaching the older generations of Australians how to incorporate hemp into their diet and help them to enjoy a better quality life during their senior years by the use of medicinal cannabis.
These brave mothers and grandmothers come from all walks of life, having their own personal reasons for joining the Canna Nanna's. They either have experienced incredible improvements and benefits by using cannabis to treat their own conditions, or seen others being successfully treated or healed from serious illnesses, often when traditional treatments and mainstream medicines failed. Some lost close family members and friends to conditions that could have been overcome with the use of medical cannabis had it been legally available. They've undeniably experienced the miraculous healing effects of this plant in some shape or form and have developed a passion to fight for it.
These days, it does not take much research for anyone to find out the illegality of cannabis has nothing to do with its effects on people or psychoactive properties. The prohibition was largely based on lies and false reports to serve selfish business interests in the US back in the 1930's.
It is becoming common knowledge that the war on drugs is failing and the current drug laws are making enormous damage to societies.
Patients and families are being prosecuted and becoming criminals by trying to heal themselves or their loved ones with a use of a plant based medicine that no-one has ever died from.
Motherly instincts and feminine intuitions paired with the overwhelming evidence of the healing power of cannabis and the hundreds of patient success stories coming out every day, the Canna Nanna's are destined for great things.
"Wolves and Women have much in common. Both share a wild spirit. Women and Wolves are instinctual creatures, able to sense the unseen. They are loyal, protective of their packs and of their pups. They are wild and beautiful. Both have been hunted and captured. Even in captivity, one can see in the eyes of a Woman, or a Wolf, the longing to run free, and the determination that should the opportunity arise, Whoosh, they will be gone….."
— Women Who Run With The Wolves – Dr Clarissa Pinkola Estés
To find out the whole story of how the Canna Nanna's came to birth, who they are and how you can get involved if you want to be part of their movement and to support what they do, watch the below video:
Support the Canna Nanna's to educate elderly Australians about cannabis:
https://www.gofundme.com/x4skxu38

___________________________________________________________________________________
2. July 30, 2015—Mary Ann Liebert, Inc., publishers : Dr. Daniele Piomelli Appointed Editor-in-Chief of Cannabis and Cannabinoid Research
Pharmacists now have an authoritative peer-reviewed journal that they can access for up to date information backed by valid science. The editor-in-chief is also a pharmacist.
i2P believes that pharmacists are the ideal health professionals to provide cannabis health literacy services to suitable patients as well as design cannabinoid combinations and dispense for those patients.
In Australia, legislation needs to change medical cannabis natural formulations to Schedule 3 and be distributed through the trusted community pharmacy network.
We have only just caught up with the press release announcing the launch of this journal because mainstream media has never picked up on this useful publication.
Daniele Piomelli, PhD, PharmD, has been appointed Editor-in-Chief of Cannabis and Cannabinoid Research. Dr. Piomelli serves as Louise Turner Arnold Chair in Neurosciences and Professor of Anatomy and Neurobiology, Pharmacology, and Biological Chemistry at University of California, Irvine. He is also founding director of the unit of drug discovery and development (D3) at the Italian Institute of Technology in Genoa, Italy. We are pleased to welcome Dr. Piomelli and launch Cannabis and Cannabinoid Research with his expert guidance.
Dr. Piomelli earned his degree of Doctor of Pharmacy from University of Naples. He studied Pharmacology and Neuroscience with James H. Schwartz and Eric Kandel at Columbia University, and later with Paul Greengard at the Rockefeller University. Kandel and Greengard received the Nobel Prize in medicine in 2000. Dr. Piomelli has held faculty positions at the INSERM in Paris and at the Neurosciences Institute in La Jolla, CA with Nobel laureate Gerald Edelman.
Dr. Piomelli has made several contributions to the pharmacology of lipid-based signaling molecules. With his collaborators, he elucidated the biochemical pathways involved in the formation and deactivation of endocannabinoid substances – including anandamide and 2-AG – and uncovered various physiological functions served by these substances in the brain and in peripheral tissues. Additionally, his lab discovered the role of the lipid amides – oleoylethanolamide and palmitoylethanolamide – in the control of energy balance, inflammation, and pain, and identified their cellular receptors. Finally, Dr. Piomelli and his collaborators developed pharmacological agents that target various aspects of endocannabinoid and lipid amide signaling, which could be useful in the treatment of pain, anxiety disorders, addiction, and inflammation.
Dr. Piomelli is the author of more than 300 peer-reviewed articles, three full-length books, and 25 patents. He has received several awards and honors, including the Dargut and Milena Kemali Prize in Neuroscience and the National Alliance for Research on Depression and Schizophrenia (NARSAD) Outstanding Investigator Award.
"Researchers who work on the many different aspects covered by cannabinoid biology and medicine previously did not have a journal that they can call their own," says Dr. Piomelli. "Cannabis and Cannabinoid Research will be that journal."
Dr. Piomelli will take editorship immediately and begin developing the Journal to launch in Fall of 2015.
For information on manuscript submission, please visit the Cannabis and Cannabinoid Research website.
About the Journal
Cannabis and Cannabinoid Research is the only peer-reviewed open access journal dedicated to the scientific, medical, and psychosocial exploration of clinical cannabis, cannabinoids, and the endocannabinoids system. Led by Editor-in-Chief Daniele Piomelli, PhD, PharmD, the Journal publishes a broad range of human and animal studies including basic and translational research; clinical studies; behavioral, social, and epidemiological issues; and ethical, legal, and regulatory controversies. Complete information is available on the Cannabis and Cannabinoid Research website.
About the Publisher
Mary Ann Liebert, Inc., publishers is a privately held, fully integrated media company known for establishing authoritative peer-reviewed journals in many promising areas of science and biomedical research, including Journal of Medicinal Food, The Journal of Alternative and Complementary Medicine, and Journal of Child and Adolescent Psychopharmacology. Its biotechnology trade magazine, Genetic Engineering & Biotechnology News (GEN), was the first in its field and is today the industry's most widely read publication worldwide. A complete list of the firm's 80 journals, books, and newsmagazines is available on the Mary Ann Liebert, Inc., publishers website.
______________________________________________________________________
3. Lucy Haslam Petition: Please help desperate terminally-ill and sick patients — medicinal cannabis is blocked
As I write this, toddlers are suffering hundreds of epileptic seizures a day while medicinal cannabis laws fail them miserably.
I'm devastated and fed up. The legacy of my son Dan who died fighting to decriminalise medicinal cannabis is being torn up. The laws are so broken that just 18 sick patients have managed to access medicinal cannabis in NSW.
I need your help now by signing my petition. I've spoken with NSW Health Minister personally about fixing the broken medicinal cannabis laws. But the government still hasn't fixed these laws blocking doctors and patients from accessing medicinal cannabis, in fact it has added to them.
Doctors are increasingly angry and contacting me out of frustration. They are not able to help their patients. Patients are denied access by a system which duplicates federal manoeuvres, is convoluted, time consuming, expensive and has low success for patients. It means that sick patients are still forced to be criminals for using medicinal cannabis from the black market.
Please sign and share my petition. Help me honour my son who passed away fighting for other terminally-ill patients. Tell Brad Hazzard to be the visionary we need to fix the broken medicinal cannabis regulations that are blocking doctors and sick patients.
Lucy Haslam


This is not about Medicinal Cannabis. It's about Political Cannabis
Since I started this petition several media stories have shone a light on the genuine struggle of patients to gain access to the medicine they have come to rely on.
The ABC Lateline program on 16th August received a strong response from the TGA who continue to miss the point about why patients are driven to seek media help to highlight the problems with the current TGA system.
In addition to desperate patients, doctors are complaining about red tape, but the TGA continues its arrogant stance.
It ignores the real criticism and instead pats itself on the back by citing the number of approvals per year for other unregistered products.
Our Governments, at every level, have failed to produce policy that protects patients.
It ignores the elephant in the room…..thousands of genuinely sick Australians who use Cannabis as medicine despite the fact that they have to navigate the black market and risk falling foul of the law, they do it anyway…. because it works!
What about recognising and responding to their needs?
TGA you are not meeting the needs of these patients….if you were they would be under the legal Cannabis system that you have claimed "does work efficiently to meet their needs".
This is clear denial on your part.
TGA, you have been promising to make it easier for doctors since the inception of the program.
How did you get it so wrong in the first place???…. let me take a stab at that one….you failed to ask patients what they needed, you failed to recognise the scaremongering during decades of prohibition, you say there is a lack of evidence (which is not true) as an excuse rather than recognising it for what it is…..a product of prohibition….not an indicator that Cannabis is not of therapeutic value.
You take your advice from the peak bodies like the pain specialists who have vested interests in continuing to push opioids on the general public…. whether safe or not, you have failed to support and encourage those doctors, especially GPs who do wish to prescribe Cannabis for their patients.
You have failed to co-ordinate state health departments so we now have a mish mash of catch-22 and inconsistent regulations that add layers of bureaucracy and that operate in a vacuum further adding additional hoops for sick folk to jump through.
It's a disgrace!
In at least one state, individual Ministers behind closed doors and away from the cameras have encouraged bureaucrats to intentionally stifle progress.
This has included cherry picking evidence which has been recognised internationally and producing less favorable domestic reviews by individuals who have background careers in studying the harms of cannabis.
Additionally, protracted clinical trials with narrow scope and unfavorable requirements have been intentionally planned to be unpalatable and unattractive to patients.
In other words, the medicinal cannabis scheme has been hijacked by those who wish it to fail.
Add to that the lucrative deals that have been done by State Governments with companies such as GW Pharmaceuticals which further limit the products available to the patients.
The Government's clear preference for pharmaceuticalised cannabinoids is pushed rather than acknowledging patient preference for whole plant botanical products.
This is not about meeting the needs of patients in any way.
This is about politicians taking accolades they don't deserve while they have made conscious efforts to mislead.
Senior Ministers put themselves in front of cameras claiming to have recognised and responded compassionately toward the need in the community.
Instead they have overseen the most cumbersome, disjointed, arrogant system possible.
This is not about Medicinal Cannabis, this is about Political Cannabis!
At the 2017 UIC Medicinal Cannabis Symposium, Bill Turner from the Office of Drug Control said on the record that if a patient with a valid condition under Category B of the SAS, who had tried other treatments and they had a been using cannabis medically, that the TGA would accept their Cannabis use as being relevant evidence….effectively an N=1 trial.
Do you stand by that TGA?
Why do you not encourage N=1 trials?
Why can doctors (including GPs) not put their needy patients onto personalised medicine trials where the patient can be monitored and supported, where the evidence can be built over time, where the safety of the patient is recognised in a practical way instead of the lip service the Government gives us now?
Currently the Government is counting on busy doctors not being inclined to climb the mountain of paperwork for their patients.
The head of the RACGP has thrown his hands in the air stating it is just too hard with no continuity between states adding to the difficulties of the Federal regulations.
The Government is counting on the negativity from up high washing down and turning half caring doctors into those that can't be bothered.
Especially when the peak bodies are the enthusiastic mouthpieces of big pharma who wish Cannabis stayed the long-lost victim of the Reefer Madness era.
I say to Minister Hunt and all State Health Ministers, Australia has a Government orchestrated problem.
Here are a few examples.
When the Federal Health Minister's own office say they have no desire to fix the problems with patient access because Labor and the Greens want to fix it…..
When the TGA admits their website is set up to confuse…..
When parents are too afraid to take their sick children to hospital….
When hospitals call the police on families they have previously allowed to administer cannabis…..
When the government allowed imports are withheld from the terminally ill and so expensive few can afford them anyway…..
and when a Government has set up a new potentially billion dollar industry to fail by restricting the patient access the whole system relies on……
We have a BIG problem!
Is there a politician in this country with the common sense and compassion to recognise and respond to the needs of the public?
Evidence is building throughout the world.
Stop exaggerating the harms, respond to the need, encourage education, and research but don't discount the human need and the genuine suffering that is all around us today.
Sick people vote too.
A whisker slim majority and a bit of heart should give any career politician enough initiative to do something that is politically popular and offers genuine recognition of a desire to reduce suffering.
Mr Turnbull it is time you got interested and sorted this mess out.