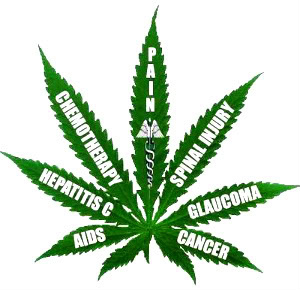 1. The Canberra Times:  New Labor bill would make using and growing cannabis legal in Canberra
It's the illicit drug one in three have used in their lifetime, but could lighting up a joint soon be legal in Canberra?
Labor backbencher Michael Pettersson will introduce a bill that would effectively legalise cannabis for personal use, when the ACT's parliament resumes sitting this week.
It's a private members bill, meaning it has not been signed off on by cabinet nor is it official ACT Labor policy.
The ACT decriminalised cannabis possession for amounts under 25g in 1992 through a scheme called the Simple Cannabis Offence Notice.
The scheme aimed to curb unnecessary involvement with the criminal justice system and reduce the cost of policing cannabis use.
The limit was later raised to 50g after it became apparent people were still being arrested, as cannabis was sold by the ounce which equates to about 28g.

However the number of plants an individual could have was reduced from five to two to compensate for the higher threshold.
Mr Pettersson said he believed the territory's current drug laws were not working.
"About 60 per cent of drug arrests in the ACT are for cannabis consumers. That's not suppliers, that's consumers. I think police can spend their time doing better things than going after people using small amounts of cannabis," Mr Pettersson said.
His bill would remove cannabis possession of less than than 50g by an adult as an offence and therefore legalise it, according to its explanatory statement.
It would also allow people to legally have four cannabis plants.
Mr Pettersson said allowing people to grow their own supply would prevent them from interacting with drug dealers, who could potentially sell them harder drugs.
"I want to reduce the exposure individuals have to drug dealers and organised criminal cartels. I think by allowing people to grow their own supply does that," he said.
Minors would still be fined $160 or have to enter the diversionary program if caught with the drug, and the cultivation, trafficking and sale of cannabis would continue to be against the law.
But Mr Pettersson said adults should not be forced to face the criminal justice system for the possession of small amounts of cannabis for personal use.
"Thirty-five per cent of Australians have tried cannabis and 10 per cent of Australians have tried it in the past 12 months. This is not a rare substance, this is incredibly commonplace across Australia and I think it's time we change our drug laws," Mr Pettersson said.
The bill will be tabled in the Legislative Assembly on Wednesday.
It comes as a Senate inquiry recommends scrapping a private member's bill from Liberal Democrats Senator David Leyonhjelm.
The bill would have removed Commonwealth restrictions on the recreational use of cannabis.
Legalising cannabis would save about $100 million in Commonwealth policing costs and increase GST revenue by about $300 million, Senator Leyonhjelm said.
However the Department of Health told the inquiry while many Australians saw cannabis as harmless, almost a quarter of Australia's drug and alcohol treatment services were being provided to people identifying cannabis as their principal drug of concern – about the same as amphetamine use.
The Australian Medical Association said the costings that underpinned the Leyonhjelm bill were of "low reliability" and did not take into account the extra investment in treatment services that would be needed if the drug was used more widely.
National Drug Research Institute director Professor Simon Lenton said while he did not support the Leyonhjelm bill in its current form, he was keen for a broader discussion about a non-prohibition model for cannabis in Australia and in the states and territories.
2. Cannabis Tech: With Legalization Looming, Police Face Challenges Measuring Cannabis Impairment
With legalization advancing in Canada, municipal police forces prepare for an anticipated increase of drugged driving incidents.
In the following months, police forces across Canada may no longer need to crack down on the casual marijuana user, but they are expecting a drain on their resources due to the anticipated uptick of intoxicated drivers. Will municipal police forces across Canada be prepared, come October 17th, when the nation welcomes in an era of recreational cannabis?
Already, data suggests 32 percent of drivers treated after a motor vehicle accident testing positive for marijuana, and in one survey, nearly 10 percent of those surveyed reported smoking cannabis before getting behind the wheel. The Canadian federal government is not taking the issue lightly, as it recently passed legislation allowing for roadside oral saliva tests, and has committed $161 million to train police, purchase equipment, and launch a public awareness campaign.
However, despite the federal push for roadside testing, experts in the field question the effectiveness of the approved testing methods.
Regional police forces are also hesitant to implement any of the available marijuana intoxication tests and invest in unproven equipment.
According to Inspector Murray from the Ottawa Police Service, the force will continue to monitor the progress of roadside testing and await the results from some of the cases currently working their way through the court system.  
With the ongoing debate on the legality and effectiveness of roadside testing for marijuana intoxication, it's hard to predict what the future might hold.
Will police forces adapt oral saliva or breathalyzer style tests, or will the courts take issue with the validity and legality of these methods?
THE UNDERLYING ISSUES RELATED TO MARIJUANA INTOXICATION
The scientific literature draws many conflicting conclusions about marijuana intoxication and the possibility that any single roadside test can determine impairment.
Unlike alcohol consumption, impairment from most other intoxicants hinges on many unpredictable factors, including age, tolerance, sex, weight, disease management, and interaction with other drugs.
Presence of active ingredient in saliva, blood, or urine, is no indication of impairment level.
According to Kevin A Sabet, in his recent book Contemporary Health issues on Marijuana, the basic premise of intoxication based on blood levels is "simply impossible to apply to other drugs, including marijuana, because there is no stable relationship between impairment level and blood or other tissue levels."
He unceremoniously concludes that pursuit of finding an applicable threshold for all adults is a "fool's errand."
Oral swabs, such as the devices approved for use across Canada, face very similar questions about their effectiveness on predicting impairment.
The current body of research does not support a one size fits all approach to determining marijuana intoxication.
CURRENT TECHNOLOGIES IN ROADSIDE TESTING
To date, there are three methods pursued in roadside environments for determining impairment from cannabis, including blood testing, oral saliva swabs, and breathalyzers (which are only in the trial period thus far).
Law enforcement prefers blood tests (in some circumstances) based on their accuracy for determining cannabis use, but they still cannot measure impairment.
On top of this, law enforcement must obtain a warrant, and the suspect must be taken into custody before the test can get underway.
They are notably challenging to execute, and often delayed long after the arrest.
While they may accurately measure drug levels, they are not always applicable for a roadside stop.
As mentioned, the Canadian government recently approved the use of roadside saliva tests, which are already undergoing trial use by some police forces in Michigan, California, among others. German-based Dräger secured the approval of the Canadian government in August, for their Dräger Drugtest 5000 oral drug testing system.
They are easy to use, comparatively affordable, but haven't yet demonstrated effectiveness.
Recent studies, performed in Norway on the Dräger Drugtest 5000 found it ineffective in colder temperatures with a high return of false positives.
Although now available for regional police forces to use in Canada, many are hesitant to invest without more information on accuracy, as is the case with the Ottawa police force.
Finally, there are some companies currently investigating breathalyzers for marijuana, including Alcohol Countermeasure System and Hound Labs.
These devices are a long way from implementation among law enforcement agencies, but will presumably offer another portable and simple-to-use device for roadside testing.
However, little data exists on their reliability and accuracy.
As with oral swabs, similar questions circle marijuana breathalyzers.
Can data from a cannabis breathalyzer really determine impairment; moreover, will it hold up in court?
It is impossible to determine if and when technologies will accurately measure cannabis impairment based on a threshold level of active THC.
Most police forces across Canada are instead investing resources into innovative police training, aimed to give police the tools to identify intoxicated drivers without devices.
Specially trained officers in California put suspects through a 12-step test, monitoring their accuracy, concentration, and vital signs, to make a sobriety decision.
When October 17th hits in Canada, its these human-driven tests which may be the most reliable and accurate tool police have in their tool belt.
Article by JESSICA MCKEIL Jessica McKeil is a freelance writer focused on the medical marijuana industry, from production methods to medicinal applications. 
3. MEDICAL MARIJUANA, INC. NEWS: NEW STUDY SHOWS MARIJUANA EFFECTIVE FOR WIDE ARRAY OF SYMPTOMS
Researchers analyzed self-reported data collected from a mobile app.
Medical marijuana effectively provides immediate relief from dozens of symptoms with minimal negative side effects, according to the findings of a study published recently in the journal Frontiers in Pharmacology.
Utilizing new mobile application technology, a team of researchers from the University of New Mexico assessed 13,638 individual cannabis sessions and their effects by 2,830 patients.
The data used in the study was collected with the Releaf App, an electronic assessment tool designed for patients to self-record their cannabis sessions, changes in symptom intensity levels, and any side effects.
"By collecting massive amounts of patient-entered information on actual cannabis used under real-life circumstances we are able to measure why patients consume cannabis, the types of products that patients use, and the immediate and longer-term effects of such use," co-author of the study and UNM Department of Psychology Associate Professor Jacob Miguel Vigil said in a release.
"In other words, many of the important and practical research questions that randomized controlled trials fail to address."
The study found that 94 percent of patients using cannabis reported that the intensity of their symptoms was reduced after consumption. Medical marijuana effectively provided significant improvements across all 27 of the symptoms measured by the mobile app.
Overall, symptoms had a mean reduction of 2.8 to 4.6 points on a 0-10 scale. Patients using cannabis to treat anxiety and depression reported greater relief than patients looking to manage pain.
"If the results found in our studies can be extrapolated to the general population, cannabis could systematically replace multi-billion dollar medication industries around the world. It is likely already beginning to do so," Vigil said.
According to self-reports in the study, cannabis significantly improved the following 27 symptoms:
Agitation / irritability

Anxiety

Depression

Dizziness

Excessive appetite

Fatigue

Impulse

Loss of appetite

Mood swings

Other

Pain – abdominal

Pain – back

Pain – cramping

Pain – gastrointestinal

Pain – headache

Pain – joint

Pain – migraine

Pain – muscle

Pain – nerve

Pain – other

Stress

Tremors
The most common positive side effects patients reported with cannabis use included "relaxed" (64 percent), "peaceful" (54 percent), and "comfy" (38 percent). The most common negative side effects were "dry mouth" (23 percent), "foggy" (22 percent), and "forgetful" (13 percent).
Cannabis' Breadth of Benefits
The researchers suggest that the width of cannabis' therapeutic potential may reflect the ability of the plant's cannabinoids to influence and stimulate the body's endocannabinoid system, a major regulatory network that keeps mental and physical health and behavioral systems balanced.
By supporting the endocannabinoid system, cannabis may promote physical and psychological homeostasis that influences a wide array of symptoms and conditions.
"In order words and unlike conventional pharmaceutical approaches, which largely target specific neurotransmitter sites, cannabis may act to improve a broad spectrum of symptoms by regulating homeostatic functioning, perhaps best described as a system-modulating rather than symptom-modulating form of therapy," said Vigil.
"The medicinal potential of this concept and practical application for treating so many and seemingly diverse health conditions is unlike that of any other single medication currently known to exist."
The findings also indicate the importance of further research regarding medical marijuana's effectiveness as a safer substitute for other substances, including over-the-counter medications, alcohol, and prescription drugs like opioids.
According to co-author and UNM Department of Economics Assistant Professor Sarah See Stith, "If the short-term risk-benefit profile of cannabis found in our studies reflects its longer-term therapeutic potential, substation of cannabis for traditional pharmaceuticals could reduce the risk of dangerous drug interactions and the costs associated with taking multiple medications by allowing patients to treat a constellation of comorbidities with a single treatment modality."
The full study, "Patient-Reported Symptom Relief Following Medical Cannabis Consumption," can be accessed through Frontiers in Pharmacology. It was supported in part by the University of New Mexico Medical Cannabis Research Fund.
More Marijuana Research
Read up on what researchers have discovered about the benefits of medical marijuana on our education page. Keep up with the latest cannabis-related studies through our news page.