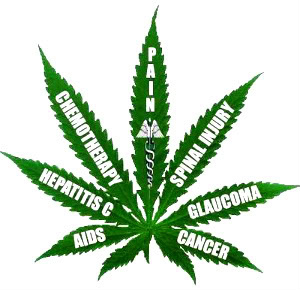 1. Sydney Criminal Lawyers: Medicinal Cannabis Doctor Is Being Held Behind Bars on Remand
By Paul Gregoire |  |
The benefits of medicinal cannabis have been widely recognised over recent years. Cannabis medicines have been used to ease the pain associated with chemotherapy, to treat the symptoms of Alzheimer's and multiple sclerosis, as well as to reduce seizures in cases of severe epilepsy.In the US, medical marijuana is now legal in 29 states. However, in Australia, authorities are somewhat hesitant about the plant, which is still illegal and until recently has been highly stigmatised. The Turnbull government passed the Narcotics Drugs Amendment Bill in February 2016. The legislation set up a licensing scheme to allow for "the cultivation and production of cannabis and cannabis resin for medicinal and scientific purposes."
As of August 31, 22 licences had been issued, and another 56 more were under assessment. The Department of Health website states that "even with those licences granted, it will be some time before domestically produced products are available to the public."
And due to the delay in availability, Australian health minister Greg Hunt set up an interim medicinal cannabis importation scheme last February.
Shifting public perception
To get to the stage where the federal government has set up a legal framework to provide cannabis medicines required a number of people in the community -some of whom had been breaking the law – to step forward and campaign for this medicine to be legitimately recognised.
Lucy Haslam has been a fierce campaigner for the legalisation of cannabis medicines. Her late son Daniel used the medicine illegally to treat the pain associated with his cancer. Due to her work, former-NSW premier Mike Baird became a champion of the cause.
And now, another tireless medicinal cannabis campaigner and provider of the medicine, Dr Andrew Katelaris, finds himself detained in Parklea prison. His wife, Maria, states that "Andrew has managed to criminalise himself," whilst trying to decriminalise the plant over a long period of time.
A long-term advocate
Dr Katelaris first became interested in the cannabis plant when he started importing hemp material to manufacture clothing in 1991.
In 1997, Katelaris was granted the state's first industrial hemp licence and he was also granted a licence to grow medicinal plants for research in 2001. However, both licences were revoked after the NSW chief health officer was replaced.
The now deregistered doctor started producing hemp seed oil back in the 90s, and he became an early promoter of hemp seed products. After years of the hemp industry campaigning for the legalisation hemp seed foods, they finally became legally available in Australia last month.
Homegrown product
According to the doctor, in 2005, he was growing a crop on his Dungog property after his licence had been cancelled as it was "a high quality very fine textile cannabis" and he "didn't want to lose the genetics." He was subsequently convicted of cultivation of a commercial quantity of hemp.
Over recent years, the doctor had been working with over 50 children with serious seizure disorders, including intractable epilepsy, and providing them with cannabis medicines.
Dr Katelaris told Sydney Criminal Lawyers in February that he believes the homegrown industry should be kept alive, along with establishment of pharmaceutical cannabis products, as it would keep the prices down for patients.
A controversial treatment
In October 2016, the Health Care Complaints Commission found that Dr Katelaris had breached codes of conduct, when he'd injected cannabis oil into two women with ovarian cancer in September 2015.
The commission deemed it an "unsafe clinical trial," and banned him from injecting cannabis or administering it in the treatment of cancer.
Paul Robert Burton, the secretary of the Church of Ubuntu, explained that the doctor tried unsuccessfully to get the oil tested. And while both women initially had an adverse reaction to the treatment, they both recovered. Although, one woman has since passed away due to her illness.
Mr Burton also points out that despite reports that Dr Katelaris is a part of their multi-faith group that runs a wellness clinic, the doctor has never been a member of the church, and has always remained an external consultant.
The raid
On May 30, NSW police raided the St Ives home of Dr Katelaris. Officers allegedly found a quantity of cannabis, as well as an amount of money, at the residence. The doctor was charged with seven offences, including possession and having proceeds of crime.
On the following day, he appeared before Hornsby Local Court and was granted bail. However, on December 5, Katelaris appeared before Downing Centre District Court, where his bail was revoked, and he was immediately incarcerated.
After visiting the doctor at Parklea prison, Mrs Katelaris reported that the conditions he is being held in have improved significantly. She described an upcoming bail hearing as "critical," because she doesn't want to see her husband being held behind bars for a prolonged period of time.
The doctor's main trial is set for November 5 next year.
Raising awareness
"Andrew was a long-term activist," Mrs Katelaris explained. "And what he had done was intentional to raise awareness about the issue of medicinal cannabis." She understands that the authorities don't necessarily see it from his point of view, and the situation has become quite serious.
Mrs Katelaris recalled her husband's early clothing manufacturing, which led to his promotion of hemp seed and flax oil. The doctor then began lobbying for the legalisation of hemp seed, and even wrote submissions to the food authority about the matter.
"More recently, when he observed the effects on Dravet's children of using medicinal cannabis, he's been a proponent of" the medicine, she said.
A time for change
Mrs Katelaris stated that "at the level of the judiciary there's a great understanding and insight" regarding medicinal cannabis. And while that same level of understanding might not be found in the police force, she knows her husband has helped a former high-level police officer's family member.
And just like with the Vietnam War, Mrs Katelaris believes, attitudes will change once more of those in power experience the benefits that medicinal cannabis can bring.
Not until politicians' children became involved in the fighting, "did they start to advocate for the Vietnam war to stop, because they were suffering firsthand," she concluded.
Dr Katelaris' son has set up a crowdfunding campaign to help with his father's legal fees.
2. Herb: Jeff Sessions: Anti-Weed Crusader Received Big Money From Big Tobacco
Big Tobacco wants cannabis out of their way. And, as discovered documents reveal, Jeff Sessions has been in their pocket for a long time.

It's common knowledge that Big Tobacco wants cannabis out of their way.
But, as discovered documents reveal, Jeff Sessions has been in their pocket as a "tool" for a long time.
Big tobacco forced to fess up

In addition to the $245 billion dollar settlement, Big Tobacco released thousands of private documents and files exposing how deeply entrenched in regulation and legislation they actually reached.
And what did those documents have to show for Jeff Sessions? He is a paid puppet of propaganda. First elected to the Senate in 1997, his campaign received a sizeable donation from R.J. Reynolds, makers of Camel cigarettes. In fact, Big Tobacco gave so much to Sessions, his campaign had to issue a partial refund. It seems tobacco gave more than the legal maximum to a political candidate.
Since then, he has continued to back their interests in office. His first order of business consisted of a failed attempt to block the impending lawsuit against the tobacco industry.
According to Truth Tobacco Industry Documents, at a dinner with Bill Orzechowski, Chief Economist for the Tobacco Institute, he said that the lawsuit was "extortion,"If we let them get by with this extortion of the tobacco industry, then they'll start shaking down other industries, one after the other.
In an effort to stem the tide of state lawsuits, Sessions introduced a pro-tobacco industry amendment. The amendment failed, but it would have limited the amount lawyers going after Big Tobacco could make on their cases, in order to dissuade more lawsuits.
Jeff Sessions is a tool… for the 1%
His support remains unwavering. After the turn of the century, Congress finally realized that tobacco would have to fall under the regulation of the FDA. Sessions rallied against bills that would help this happen, as recently as 2004.
In 2009, realizing the inevitable loss, even Big Tobacco turned around and supported the FDA regulation before Sessions changed his stance. The results of that legislation eliminated advertising targeted to youth, vending machines, brand sponsorships for sports and other events, and giveaway promotional items.
What more can a man do for the companies lining his pockets and helping rocket his political career into the stars? Well, as Big Tobacco has admitted that cannabis is a major enemy to profits, so why not attack it next? If you can't join them, beat them.
After all, legal cannabis would not only impact his tobacco sponsors but the for-profit prisons and pharmaceutical giants who contributed to him over the years as well.
In the end, it isn't that Jeff Sessions really wants to avoid "marijuana being sold at every corner grocery store" because it is dangerous. Tobacco kills thousands every year and he is fine with that.
Jeff Sessions simply opposes cannabis because he is paid to. With the pro-capitalism stance of the new White House, perhaps it would be easier to cut him a check that replaces him. From his track record, he seems like a great investment.
3. Cannabis Tech: Why The World Needs Hemp Plastic
JESSICA MCKEIL
Jessica McKeil is a freelance writer focused on the medical marijuana industry, from production methods to medicinal applications. She personally found relief through cannabis for the treatment of her panic and anxiety disorder. She is lucky…

Hemp plastic is increasingly becoming a viable option as an eco-friendly alternative to carbon-based plastic. Not only is this bioplastic sourced from safe and sustainable hemp plants, but it is also typically both biodegradable and recyclable.
The problem of the world's plastic obsession is that it's never-ending. In 2017, the global plastic consumption reached new peaks, with an estimated eight million metric tons of plastic ending up in the oceans on an annual basis, including some 102.1 billion plastic bags from America alone. Despite the push to reduce, reuse, and recycle, the global thirst for all things plastic is unquenchable.
The need to develop biodegradable, compostable alternatives to petroleum-based plastics is pressing. With today's consumption rates, it's simply not feasible to keep pumping out conventional plastics, each with a lifespan of 500 years or more.

Although many companies around the world are well into hemp-based plastic production, the United States is only now getting into the game. It was only since the passing of Farm Bill (Section 7606), in 2014, which allowed for real innovative leaps in hemp production in the United States.
Now, companies can legally grow, harvest, and process hemp for research purposes. There are already an estimated 19 states participating in this program, all pursuing new potential applications for hemp. When it comes to plastic specifically, companies like American Hemp, c2renew and others are already striving towards better, more sustainable hemp-based products.
Hemp Plastic Is Nothing New
Hemp plastics are a return to the innovations of the old days, after all, hemp has been around for thousands of years as a building material. Even America consumed roughly 3000 tons of hemp a year before the prohibition era, which started in the early 20th century.
Durable rope, cloth, industrial building materials and more were all made from hemp. The word canvas stems from the word cannabis because hemp was the most common material used for canvas sails in the past. Up until the 1930's, hemp was already in use in products such as a cellophane film, and a sort of compostable styrofoam.
Henry Ford famously designed and built a car almost entirely made out of hemp plastic in the 1940's. There is even a rumor he wished to fuel it from ethanol eventually. Ford's finished vehicle only relied on metal for the frame. It was therefore over 1,000 pounds lighter than a comparable model and the hemp plastic paneling was far more resistant to damage.
Why Hemp?
The reason why hemp lends itself so well to plastic production comes down to something called cellulose. All plastics, no matter where it's derived from, require cellulose to structure the uniquely moldable, yet durable, characteristics.
Petroleum has long been the go-to ingredient to source this cellulose, but now companies are branching out in the quest for more sustainable materials. Hemp is a perfect replacement for petroleum, considering hemp hurds are roughly 80 percent cellulose in nature. Unlike petroleum, hemp can be organically grown and is non-toxic.
The Future Of Hemp Plastics
Although in the past there have been many problems with supposedly biodegradable plastics, the recent innovations are putting these issues to bed. Hemp plastics are quickly proving equally as diverse as regular plastics.
According to Canopy Corporation, the future of hemp plastic is bright. Automotive companies across Europe are moving away from petroleum-based plastics entirely for the dashboards, paneling and other design touches in new models. The sheer number of parts molded from hemp plastics demonstrates its usability as a material.
The benefits of hemp plastics far outweigh their petroleum-based counterparts. For example, its estimated that hemp fiberglass costs only .50 to .70 cents per pound, in comparison to upward of 5 dollars per pound for carbon-based fiberglass. On top of this, hemp products are continually shown to be more durable in accidents and are always much lighter than a metal equivalent.
Hemp plastics, alongside a host of other biodegradable plastic alternatives, are on the rise. It's entirely feasible that in the very near future, all plastics will come from a sustainable, biodegradable resource.  Currently, hemp plastic is used to make speaker systems, guitar picks, 3D printer filaments, and thousands of other items.