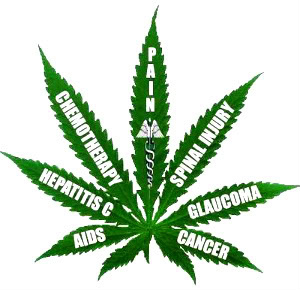 1. Lucy Haslam: Invitation: Medicinal Cannabis Symposium

Then we saw the sensationalist reporting on channel seven Sunday Night program about a child receiving cannabis treatment. The cannabis was a small part of a complex dynamic but the predominant focus of the program was on the fact that a child could be given THC and become 'high". Not a hint of discussion about the science behind therapeutic use of THC/CBC, not a mention of the harmful effects of the pharmaceutical products which also cause patients to get an undesirable "stoned" effect along with many non-reversible and very harmful side effects.…..just sensationalist reporting that painted a very ugly picture of patients using cannabis and uglier still the people who are providing it.
The reality is that patients are in the stranglehold of the flourishing black market because the Australian Government has failed to produce public policy which meets the needs of patients. It has been more focussed on meeting the needs of the Pharmaceutical Industry via the Therapeutic Goods Administration (TGA) and the doctors who wilfully ignore their patients by failing to become interested yet alone educated about Cannabis. This is reflected in the current statistics before the senate estimates committee which demonstrated such a low number of patients receiving government approval. (150 patients in total). This makes no sense to me when I know that there are thousands who would prefer to use Cannabis legitimately and lawfully. Where is the disconnect?
Why does the Government not acknowledge that they have not produced a good outcome for our sick?
The TGA (John Skerrit) says "we can't write these things (applications by doctors to become authorised prescribers) ourselves" yet they have done nothing to assist or encourage doctors to prescribe. Then there is the TGA advice to the Government as the Courier Mail reported……The TGA "was urgently dispatched to Parliament House to urge the crossbench to intervene to stop the move to undo tough drug regulations.". Thank you TGA for your part in preventing the terminally ill from being able to access Cannabis for their end of life care. Very compassionate of you!
The doctors have been given negative messages by the Government (and TGA) from day one and the vocal conservative element who include several pain specialists / opiate prescribers like Professor Milton Cohen subsequently state that the pain faculty is urging doctors not to prescribe. Add to that …..the Federal Health Minister and his blatant public scaremongering (via the Courier Mail) which was remnant of something from the Reefer Madness era "It would have opened the way for personal importation through our airports of hashish and other products that are unsafe, unregulated and even deadly." What absolute rubbish.
In case you don't realise, the Health Minister was referring to terminally ill patients getting a prescription from their doctor to access a product to assist them with their quality of life (at the end of their life). Hardly opening the floodgates to a product which is already the most widely used illicit drug in the world.
So, what is my point?
United in Compassion is providing a unique opportunity for doctors, TGA, bureaucrats, Government, and the general public to understand more about medicinal Cannabis at the 2017 UIC Medicinal Cannabis Symposium in Melbourne on the 23rd , 24th , and 25th June. We are also providing a one day training session for doctors on the 22 nd June, also in Melbourne.
The invites have gone out….the Health Minister has not replied, The Labor Party (Bill Shorten) and the Greens (Richard Di Natale) have accepted. It will be interesting to follow who turns up to learn from our International medical and scientific peers from USA and Israel. Will your doctor be there so he can do what is best for you?
Please share this information about the Symposium….opportunities like this do not come along often and unless the politics is replaced by the science, Australian patients are going to have to be content with the black market for a long while yet. The multimillion dollar organisations investing in Cannabis in Australia will be supplying the worlds patients with Australian grown cannabis but it will be minus Australian patients. The Australian patients will be stuck with unregulated, possibly contaminated products sold to them by goodness knows. But they will continue to do so because for many it means relief from pain, spasm and seizures. It means quality of life when other products have failed….it is that important.
Consider supporting sick Australians by coming along and learning more. Australian doctors don't know what they don't know. Encourage them to learn and then see if they still would prefer to prescribe opiates and benzos and turn their backs on patients who are desperate for their help and support.
Symposium information including a program can be found at http://www.unitedincompassion.com.au/
Lucy Haslam
2. Nexus: New research shows that cannabinoids can help treat leukemia
In Brief
Researchers from St. George's, University of London have found that combining chemotherapy with cannabinoids can effectively treat leukemia. Though the tests were done in vitro, it showed that it could potentially lower the needed dose for chemo.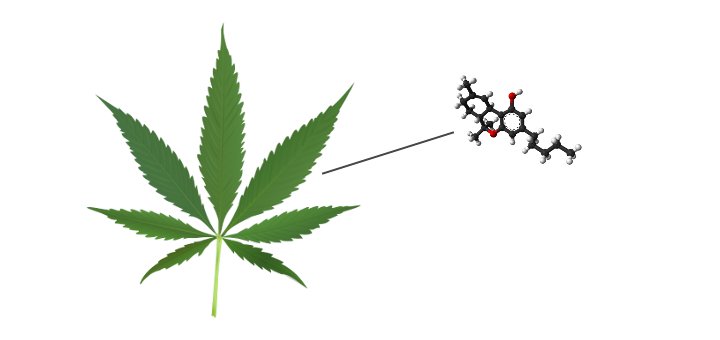 Working in Tandem
There's a growing literature of research showcasing the supposed health benefits of cannabis, specifically its active chemicals like cannabinoids. These have gone to cover various diseases, most notably brain-related ones such as epilepsy, Alzheimer's, dementia, as well as heart problems and cancer. One study even claims that cannabis could potentially reverse aging. Now, researchers from St George's, University of London have found cannabinoids to be effective in treating leukemia.
Specifically, the research involved using phytocannabinoids — the naturally-occurring cannabinoids in the cannabis plant — in tandem with chemotherapy. "Phytocannabinoids possess anticancer activity when used alone, and a number have also been shown to combine favorably with each other in vitro in leukaemia cells to generate improved activity," according to a study published in the International Journal of Oncology.
Though the tests were done in the laboratory, the researchers are confident that combining phytocannabinoids with chemotherapy for leukemia patients could mean lower doses for the latter — effectively lessening its side-effects.
In Concentrated Doses
As with most studies involving cannabis, it's worth mentioning that it's not possible to achieve the effects claimed by the study by recreational use of the drug. "These extracts are highly concentrated and purified, so smoking marijuana will not have a similar effect," lead researcher Wai Liu said in a press release. "But cannabinoids are a very exciting prospect in oncology, and studies such as ours serve to establish the best ways that they should be used to maximize a therapeutic effect."
With cancer's continuing prevalence, research into potential treatments have become rather creative over the past years. Gene therapy is, perhaps, the most popular and other explore the use of nanoparticles. The strangest of these potential treatments is in an anti-cancer drug-delivery mechanism courtesy of sperm cells. At any rate, for a fight against one of the world's deadliest diseases, we need all the help we could get.
3. Nexus: CBD can improve schizophrenia symptoms, study finds
As the DEA continues to label marijuana and even the non-psychoactive cannabidiol oil (CBD) as being the same as heroin in terms of its health effects, addictive qualities and side effects, the real world also continues to exist outside of the walls of Washington, D.C. and mindless drug war proponents.
As jackboots continue to march on so does science and public opinion. Nearly every day a new marijuana-related potential cure appears on the scene. Whether its cancer or multiple sclerosis, the humble plant is offering to cure and relieve a plethora of diseases if the police state and bureaucrats would just get the hell out of the way.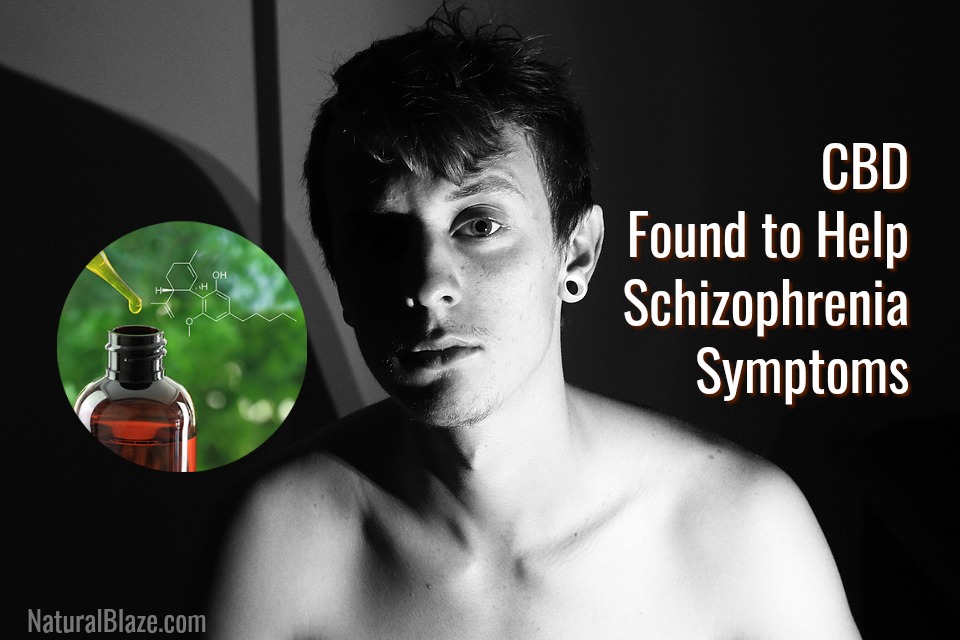 The latest in a long line of diseases that could potentially be cured by marijuana is schizophrenia. Although affecting only about 1.1 percent of the American population, that small percentage translate to about 3.5 million people.
The symptoms of schizophrenia range from life-disrupting to completely debilitating. Cognitive symptoms are a major symptom of schizophrenia that involve comprehension, concentration and decision making.
Currently available medication does tend to be successful in treating hallucinations and delusions, but the cognitive aspects as well as those such as reduced speaking, blunted feelings and reduced social interaction are much less effectively treated. On top of that, antipsychotic medication has a wide range of side effects.
A new study, however, conducted by a team of researchers from the Illawarra Health and Medical Research Institute in New South Wales, Australia and published in the journal Nature reveal findings that suggest that CBD may be able to treat some of the symptoms of schizophrenia that are not effectively treated by existing pharmaceutical medications.
"We found that CBD was able to restore recognition and working memory, as well as social behavior to normal levels. These findings are interesting because they suggest that CBD may be able to treat some of the symptoms of schizophrenia that are seemingly resistant to existing medications. In addition, CBD treatment did not alter body weight or food intake, which are common side effects of antipsychotic drug treatment."
First author Ashleigh Osborne
"From this review, we found that CBD will not improve learning and memory in healthy brains, but may improve aspects of learning and memory in illnesses associated with cognitive impairment, including Alzheimer's disease, as well as neurological and neuro-inflammatory disorders," explains Dr. Green.
"Evidence suggests that CBD is neuroprotective and can reduce cognitive impairment associated with use of delta-9-tetrahydrocannabinol (THC), the main psychoactive component of cannabis," Dr. Green adds.
Based on this evidence, Ph.D. candidate Ashleigh Osborne, together with Dr. Green – who is her supervisor – set out to examine if CBD can reduce cognitive impairment in rodents.
If the United States can ever stop throwing peaceful people in jail for possessing plants, and otherwise tearing apart the fabric of the country, it would do well to investigate the untold amounts of health benefits contained in this one plant alone.
4. The Hill:

The DEA says 'marijuana is not medicine' — reality says otherwise
Speaking in Ohio on Thursday, Chuck Rosenberg — acting administrator of the United States Drug Enforcement Administration — declared, "Marijuana is not medicine." 
He may as well as said the Earth is flat.
In April, Gov. Jim Justice (D) of West Virginia signed legislation into law making the Mountain State the 30th state to authorize the physician-recommended use of marijuana or marijuana-infused products.
His decision was not only based upon compassion but also upon evidence. In January, scholars at the National Academy of Sciences determined that there exists "conclusive evidence" that cannabis is effective for the treatment of chronic pain and other diseases.
An additional 16 states permit patients to access products containing cannabidiol, a specific chemical compound available in the cannabis plant that is known to possess anti-psychotic and anti-epileptic effects. 
On Wednesday, placebo-controlled, randomized clinical trial data published in the prestigious New England Journal of Medicine reported that CBD administration significantly reduces seizure frequency in children with an otherwise drug-resistant form of the disease — a finding that led the study's lead author to pronounce: "Cannabis is approved in 20 countries for spasms in multiple sclerosis so to say there's no evidence of efficacy is simply untrue. … They have to de-schedule this drug. It's just not fair to the research and clinical communities, or to the patients. It's medieval."
Both public support and scientific opinion are spurring these changes in state policy. According to an April 2017 national Quinnipiac University poll, 94 percent of voters — including 96 percent of Democrats and 90 percent of Republicans — support "allowing adults to legally use marijuana for medical purposes." 
Unlike modern pharmaceuticals, cannabis possesses an extensive history of human use dating back thousands of years, thus providing society with ample empirical evidence as to its relative safety and efficacy.
Moreover, cannabis and its compounds are among some of the more studied biologically active substances of modern times. A search on PubMed using the term 'marijuana' yields more than 25,000 scientific papers referencing the plant and/or its components.
This totality of peer-reviewed research is far greater than that which exists for most other controlled substances, particularly pharmaceuticals. For example, a similar search for 'hydrocodone' (a commonly prescribed opioid pain medication) yields fewer than 1,000 citations in the peer-reviewed literature, while a search for 'adderall' (a prescription amphetamine often provided to young people to treat ADHD) reveals only 201 papers.
Moreover, while cannabis' Schedule I classification under federal law makes clinical research far more onerous than it should be, it does not preclude it all together.
FDA-approved placebo-controlled studies exist assessing the safety and efficacy of cannabis or its components, and a recent literature review identifies some 140 controlled trials involving some 8,000 patient participants. (By comparison, the FDA typically approved new medications on the basis of one or two pivotal trials.)
A comprehensive review of several well controlled, medical marijuana trials concludes, "Based on evidence currently available the Schedule I classification is not tenable; it is not accurate that cannabis has no medical value, or that information on safety is lacking."
In short, we know enough about marijuana's relative safety and efficacy, as well as the failures of marijuana prohibition, to allow adults the option to consume it and to allow states the autonomy to regulate it as best they see fit. 
If the DEA isn't willing to acknowledge this reality then it is incumbent upon Congress to do so by amending federal laws in a manner that comports with majority public opinion and the plant's rapidly changing legal and cultural status.
Paul Armentano is the deputy director of the National Organization for the Reform of Marijuana Laws and is the co-author of the book "Marijuana Is Safer: So Why Are We Driving People to Drink?" (Chelsea Green Publishing, 2013).