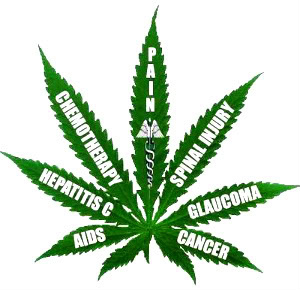 1. Ganjapreneur: Poland Medical Cannabis Law Takes Effect; Products to be Sold in Pharmacies
Poland's medical cannabis laws have taken effect and cannabis-derived products will be available in the nation's pharmacies after they are registered with the Office for Registration of Medical Products, according to a R

adio

Poland report.

The Polish Pharmaceutical Chamber estimated that 300,000 patients could be eligible under the regime, which includes chronic pain, drug-resistant epilepsy, multiple sclerosis symptoms, and chemotherapy-induced nausea.
"Given the fact that there are nearly 15,000 pharmacies in Poland, an overwhelming majority is authorized to make prescription drugs – that's around 90 percent," a spokesperson for the Polish Pharmaceutical Chamber said in the report, adding that courses will be available to professionals who may require additional training.

According to the chamber, one gram of medical cannabis will cost PLN50-60, or about US$14-$17; a monthly course of treatment is expected to run about PLN2,000 or US$551.
The measure initially allowed patients to grow their own medical cannabis plants, but amendments to the bill removed that provision in favor of allowing pharmacies to import raw materials to prepare the products.
Other European Union countries that have legalized medical cannabis access includes Germany, the Czech Republic, Finland, the Netherlands, Portugal, Spain, and Ireland.
The United Kingdom has legalized the broad use of CBD products.
2. Global News: Shoppers Drug Mart looking to hire brand manager for medical marijuana – Toronto
Shoppers Drug Mart is looking to hire a brand manager for medical marijuana in Toronto, even though the chain is not currently approved by Health Canada to distribute the drug.
The online job posting states the full-time senior brand manager role will be responsible for leading the medical brand strategy for cannabis and all marketing activities with physicians and health-care providers.
READ MORE: Shoppers Drug Mart applies to sell medical marijuana
"The development and integration of the medical brand plan will involve the consideration of the current cannabis market; legislation, regulations and access challenges," the posting notes.
The successful candidate is required to have four to six years in business management experience in the pharmacy or pharmaceutical industry, as well as two years of direct or indirect accountability in developing annual marketing plans.
The drugstore chain had applied to Health Canada under its parent company, Loblaw Companies Ltd., for a license to dispense medical marijuana in October 2016.
READ MORE: Medical marijuana coverage added to Loblaw, Shoppers Drug Mart staff benefits
Shoppers previously said it has no plans to start growing pot itself, but that they would buy it from a grower.
Under current federal regulations, the only legal distribution method for medical marijuana is by mail order from licensed producers direct to consumers.
The federal government is also moving towards a July 2018 deadline to make recreational marijuana legal, but Loblaws' CEO said last year the company is only interested in medical cannabis.
3. Global News: University of Saskatchewan professor to study marijuana as medicine – Saskatoon
A new professor at the University of Saskatchewan (U of S) is aiming to gain more insight into the use of marijuana as a medicine for treating a wide range of diseases.
Robert Laprairie has joined the College of Pharmacy and Nutrition and has been appointed research chair in cannabinoids discovery and development.
READ MORE: SUMA wants to see Saskatchewan's cannabis legalization strategy
Cannabinoids, such as tetrahydrocannabinol (THC), are chemical substances found in marijuana.
Laprairie's research focuses on how these work by interacting with receptors in the human body.
The goal is to develop new synthetic cannabinoid compounds to treat addiction, pain, spasticity in multiple sclerosis, Parkinson's disease, Huntington's disease, epilepsy, post-traumatic stress disorder and anxiety.
"This research is critically important to the health of Canadians because medical marijuana use is increasingly common," Laprairie said in a press release.
"We want to gain more insight into the use of marijuana as a medicine for a wide range of diseases."
The five-year research chair position was made possible through a partnership between GlaxoSmithKline (GSK) and the Canadian Institutes of Health Research (CIHR).
"Our partnership with CIHR allows Canadian academic institutions to independently identify and select promising new science from investigators in Canada in a number of therapy areas where Canada is recognized for its leadership," Amyn Sayani, director of research and development alliances for GSK, said in a press release.
READ MORE: U of S scientists believe they have discovered cure for food allergies
Laprairie holds a bachelors of science in biochemistry from the U of S in addition to a masters in neuroscience/pharmacology and a PhD in pharmacology from Dalhousie University.
Prior to his appointment, he was a postdoctoral fellow in the department of the molecular therapeutics at The Scripps Research Institute in the United States.
The assistant professor, who hails from Saskatoon, will also be teaching in the new doctor of pharmacy program.