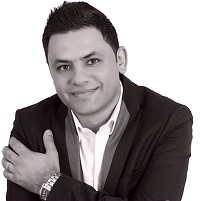 There is nothing as frustrating as a patient asking for a pharmacists advice to then walk out empty handed as though all you had said was worthless.
In an industry where time and profits have become scarce, pharmacists don't need the extra waste of time if their is no direct sale.
After all, many pharmacists frustratingly say "General practitioners get paid for similar advice!
So why don't we get remunerated for our time and knowledge?"
I say, please don't despair, you're actually going to get the sale in the long run.
In this era, countless businesses give away their free knowledge and consultations whether it be white papers, blogs, free e-books etc. Does a customer buy from a valuable blog post or a quality article they have read?  Certainly not right away. But if their is consistency in educating and supporting your customers/patients through your knowledge, you will be seen as a valuable source of support and will gradually gain the trust and loyalty of the lives you touch.
When I launched my book 'The Prescription For Pharmacy' last November I lost a very valuable job that was supporting my family. Even though it took me 4 years and countless hours to write the book, all along I never wanted to sell my book because I believe that it was my calling to improve health outcomes within the health care industry. So when I started giving my book away to hundreds of pharmacists, the closest people to me said "You're insane, you need to put food on the table".
So the next day I sold two copies, but I felt that I had fractured my moral values so I never ever sold a copy again.
Most pharmacists were on holidays during the first three months of this year, and with tears welling in my eyes as I write this article, my personal bank and dishonour fees accumulated and Centrelink became a viable option.
But something beyond my imagination happened.
I began receiving "thank you" emails from people I never imagined I'd even talk to and was exceptionally touched when I received a hand written "thank you" letter from a very prominent community pharmacist. It was my very first letter and my wife Merriam and I were extremely touched, we forgot the trials and tribulations we were going through and became injected with a sense of pride. Today, I write articles such as this and have become blessed with great people around me with a remarkable following from pharmacists across the world. Do I make a financial transaction with every one of them?
Absolutely not.
Do I spend hours replying to e-mails and writing free articles? Of course I do. But in the long run I know that it will pay off.
As a pharmacist, you are the front line of our nations health, your knowledge and expertise saves lives. Please take a moment to let this sink into your heart and mind – 'YOU SAVE LIVES'. Life is the most valuable asset any human being possesses and it's directly linked to health, if health is compromised then life is compromised and in many cases leads to death. People are entrusting you with their lives.
The gravity of your free consultation could be profound and should never be measured in an immediate sale. It is the value of the interaction that will create the transaction, thus by looking beyond money you will make more money, all you need to do is be sincere with your interactions and consult your patients from your heart.
Unfortunately pharmacy is primarily looked at as a business and there is no room for lovey dove in business. If you think that way, I ask you to rethink again. Pharmacy should be an amalgamation of health outcomes, then business. By putting your patients health first, you will reap the financial rewards of a thriving business.
We all know that pharmacy's becoming tougher. With relentless reforms such as the $1 discounted co-payment, ridiculous rents and cannibalising competition, it feels that there is no room for wasting time on someone who isn't going to buy. I hope this article urges you to think again, your free consultation may be invaluable in supporting the health needs of your patients, when done consistently and with sincerity, it will create patient loyalty and the true definition of loyalty is when a customer buys from you regardless of price. Now that's a competitive edge that no discount or supermarket can ever price match.
Please feel free to go to www.theprescriptionforpharmacy.com and download a free copy of my book.