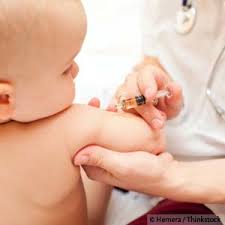 1. Robert Kennedy's World Mercury Project: The Big Secret The Mainstream Media Doesn't Want To Tell You About America's Soaring Suicide Rates
This week two celebrity suicides rocked the nation, and neither of them seemed to make any sense.
Kate Spade's handbag designs had taken the fashion world by storm, and she was supposedly living the kind of lifestyle that millions of Americans can only dream about.
And Anthony Bourdain was one of those rare journalists that was greatly loved by both the left and the right.
His "Kitchen Confidential" book is currently the #1 best seller on Amazon, and his "Parts Unknown" series was one of CNN's most popular shows.
Why would people that seemingly have everything going for them decide to kill themselves?
Well, by the end of this article you will learn some things about suicide and depression in the United States that the mainstream media definitely does not want to talk about.
And all you have to do is to follow the money to discover the very disturbing reason why the mainstream media does not want to talk about them.
On average, 123 Americans commit suicide every single day, and now suicide has become the 10th leading cause of death in the United States.
But among Americans between the ages of 10 and 34, it is now the second leading cause of death.
It's not just a trend
Of course it wasn't always this way.
Suicide rates used to be much, much lower.
If you can believe it, suicide rates in the United States "have risen nearly 30 percent since 1999" according to the CDC…
Suicide rates in the U.S. have risen nearly 30% since 1999, according to a report released Thursday from the Centers for Disease Control and Prevention. Suicides increased in both men and women, in all ethnic groups and in both urban and rural areas. Suicide and "self-harm," a category that includes attempted suicides, cost the nation $70 billion a year in medical care and lost work time, the CDC says.
The CDC says that rates have increased "among both sexes, all racial/ethnic groups, and all urbanization levels", and so this is not just a trend that is affecting one particular demographic group.
And virtually all age groups are seeing major increases as well.  For example, hospitalizations for suicidal thoughts and attempts at children's hospitals approximately doubled over a recent 7 years period…
At children's hospitals across the country, hospitalizations for suicidal thoughts and attempts doubled from 2008 to 2015, according to a study published last month in the journal Pediatrics. The highest increases were seen among teens ages 15 to 17 years old.
Middle-aged Americans are also seeing a stunning rise in suicides.
According to the CDC, the suicide rate for Americans from the age of 45 to the age of 64 is rising faster than for the general population as a whole…
Earlier research showed that suicides among middle-aged men and women climbed at a higher rate than the overall population. Suicide among men aged 45 to 64 increased 43% from 1999 through 2014. The suicide rate uptick was even higher among women in that age group, though more men died from suicide, the CDC said.
So why is this happening?
History tells us that suicide rates tend to go up during economic recessions, but we are not in a recession at the moment.
According to NBC News, researchers have found that people who kill themselves tend to have certain things in common…
42 percent had a relationship problem

28 percent had substance abuse issues

16 percent had job or financial problems

29 percent had some kind of crisis

22 percent had a physical health issue

9 percent had a criminal legal problem
But those problems have always existed in our society.
To find the truth, we need to go down a rabbit hole, and it is a rabbit hole that the mainstream media doesn't want to talk about.
The use of antidepressants and other mind-altering drugs is absolutely exploding in our society.
According to Time Magazine, the use of antidepressants rose almost 65 percent between 1999 and 2014…
A new report from the National Center for Health Statistics shows that from 2011 through 2014, the most recent data available, close to 13% of people 12 and older said they took an antidepressant in the last month. That number is up from 11% in 2005-2008.
The most recent numbers have increased by nearly 65% since 1999-2002, when 7.7% of Americans reported taking an antidepressant.
If you have ever been on any of these drugs, then you already know that they can really mess with your mind, and they can result in people doing some very irrational things.
In the case of Kate Spade, we do have confirmation that she was taking antidepressants.
The following comes directly from her husband's statement…
She was actively seeking help for depression and anxiety over the last 5 years, seeing a doctor on a regular basis and taking medication for both depression and anxiety.
We also know that Anthony Bourdain really struggled with depression as well…
The television host also discussed thoughts of depression. In a 2016 episode of Parts Unknown, Bourdain traveled to Argentina for psychotherapy — something widely popular in the country. "Well, things have been happening," he says on camera. "I will find myself in an airport, for instance, and I'll order an airport hamburger. It's an insignificant thing, it's a small thing, it's a hamburger, but it's not a good one. Suddenly I look at the hamburger and I find myself in a spiral of depression that can last for days."
Considering the fact that he had been dealing with incidents of severe depression for many years, could it be possible that Bourdain was also taking antidepressants?
If anyone out there can confirm this, please reach out to me with that information.
Of course the mainstream media is never going to address this link, because they do not want to harm their relationships with the big drug companies.
If you ever spend time watching the major news channels in the evening, then you already know that you are bombarded with one drug ad after another.
It is their major source of revenue, and they aren't ever going to do anything that could endanger that.
Today, the pharmaceutical corporations spend more than 6 billion dollars a year on advertising.
So there are 6 billion reasons why the mainstream media does not want to tell you the truth, and because they won't tell you the truth many more Americans are going to needlessly die in the years ahead…

By Michael Snyder, Author, The Economic Collapse Blog
2. NVIC: The Theory of Herd Immunity Has Nothing to Do With Vaccination
The underlying assumption of the theory was that a community as a whole would develop a certain degree of protection from an infectious disease after a portion of its members actually came down with the disease, recovered from it, and became immune to it.
There is a better than even chance that if you ask someone at the Centers for Disease Control and Prevention (CDC) or the World Health Organization (WHO) or your family physician who first discovered the poliovirus and when they did it, they would have a hard time coming up with the right answer.
The answer, by the way, is Karl Landsteiner, MD and Erwin Popper, MD of Austria in 1908.1 2 
At the same time, it is unlikely many at the CDC, WHO or most medical doctors would be able to tell you the name of the person who came up with the theory of "herd immunity," which serves as the foundational basis for justifying mandatory vaccination campaigns.
The name of that person is Dr. Arthur W. Hedrich, a health officer in Chicago, Illinois. He observed that, "during 1900-1930, outbreaks of measles in Boston, MA appeared to be suppressed when 68 percent of the children contracted the virus."3
Later in the 1930s, Hedrich observed that after 55 percent of the child population in Baltimore, MD contracted measles the rest of the city's population appeared to be immune to the disease.
It was these observations that led to the formulation of the herd immunity theory.3
But note that the theory was based on unvaccinated populations that were exposed to the disease and developed natural immunity to it.
The protection came from the fact that each population was exposed to the disease and a certain percentage of the people got it.
The original theory of herd immunity had nothing to do with vaccination.
The first mass vaccination campaigns for polio and measles in the United States, for example, did not occur until 1954-1955 and 1963 respectively.4 5 6
That's three decades after Hedrich constructed his theory.
The underlying assumption of the theory was that a community as a whole would develop a certain degree of natural protection from an infectious disease after a portion of its members actually came down with the disease, recovered from it, and became immune to it.
In other words:
The more members of the herd (community) who were exposed to an infectious disease and developed natural immunity to it, the less of a threat that disease posed to the entire herd (community).7 
Somewhere along the line between the 1930s and 1950s the theory of herd immunity was corrupted and resurrected as:
The more members of a herd (community who were vaccinated against an infectious disease and developed immunity to it, the less of a threat that disease posed to the entire herd (community).
Notice the clever sleight of hand there.
Suddenly, the importance of exposure to an infectious disease was eliminated and replaced with vaccination, and the importance of natural immunity was diminished.
That's a problem, because both of those elements are key to Hedrich's theory.
Hedrich was not thinking about a vaccinated community or vaccine-induced—"temporary"—artificial immunity when he thought up his theory.
He was thinking about the process of how a disease works its way through a community and how that community, eventually, naturally builds up a resistance to it as a result.
Dr. Hedrich would not recognize his theory today.
He would likely be the first to speak up and say, "Uh, no, that's not at all what I had in mind. You missed the central point."
Just about anyone with the equivalent of a high school education can answer the question, "Who developed the theory of relativity." Einstein, of course.
The theory is central to the science of physics.
Although some have tried to question it, no scientist or professor of physics of any note would dare try to misrepresent or redefine it.
Yet, ask any public health official or health care professional involved in giving vaccinations to correctly explain the theory of herd immunity and who developed it, many would probably fail on both counts.
Why?
Because they have not made an honest effort to study the history of the theory.
They have erroneously accepted as truth the relatively new myth promoted by public health officials around the world that herd immunity can only be attained through a highly vaccinated population and that every unvaccinated individual threatens the health of and weakens the herd.
Hedrich's theory of herd immunity has been twisted by the myth that vaccine acquired artificial immunity is identical to naturally acquired immunity, which is false.
That myth serves to perpetuate the idea that only strict enforcement of mandatory vaccination laws will protect society from disease, which is also false.
Article by Marco Cáceres
References:
1 Cáceres M. How Scientific Was the Identification of the Poliovirus? The Vaccine Reaction Sept. 15, 2017. 
2 Cáceres M. Poliovirus and Zika: What's Past is Prologue. The Vaccine Reaction Feb. 24, 2016.
3 Cáceres M. The Misunderstood Theory of Herd Immunity. The Vaccine Reaction June 20, 2015.
4 Cáceres M. The Salk Polio Vaccine "Tragedy". The Vaccine Reaction Jan. 11, 2016.
5 Cáceres M. Bernice Eddy Warned of Defective Salk Polio Vaccine. The Vaccine Reaction June 23, 2016.
6 Cáceres M. The Story of Measles' Sharp Decline. The Vaccine Reaction Apr. 12, 2016.
7 Cáceres M. Herd Immunity Theory Has Been Repeatedly Disproven. The Vaccine Reaction May 30, 2017.
3. Jon Rappoport: Europe under the vaccination gun: an expanding tragedy
Storm clouds are gathering.
First the solution—leave the European Union. Do it soon. Don't knuckle under.
Europe is moving closer to mandatory 

vaccination

.
The drive is spearheaded by a collaboration between the European Union (EU) and Big Pharma companies.
Many citizens of EU member countries aren't even aware of what is happening.
Key high-level meetings are being held in secret.
Those who are aware, and object to what is on the planning table, are being ignored.
Robert F Kennedy Jr. and the World Mercury Project have a report:
"European Union (EU) residents have less confidence in vaccine safety than people in any other region in the world. From the perspective of the powerful pharmaceutical industry and its bought politicians, this growing skepticism about vaccine orthodoxy cannot be permitted to gain further momentum."
"Ignoring massive protests by citizens and municipal authorities, the governments of France, Italy and other EU nations (with the help of Big-Pharma lobbyists) have begun methodically and paternalistically proposing and/or enacting new vaccine laws. These laws aim to erase any remaining ability for citizens to weigh risk-benefit information and make vaccine decisions for themselves." 
"And now, the European Parliament (the EU's law-making body) has thrown its considerable weight into the fray to promote EU-wide coordination of 

vaccination

 policies and programs. Not content to let 

vaccination

 policy remain 'a competence of national authorities,' the Parliament's committee on the Environment, Public Health and Food Safety adopted a resolution in March 2018 to promote stricter policies both 'within and outside the EU.' To carry out this aim, the European Commission (the EU's executive arm) will present, in 2018, a Joint Action to increase 

vaccination

 coverage and address 'vaccine hesitancy'."
"According to a commentary on the resolution in The British Medical Journal (BMJ), European Parliament members are unwilling to brook any dissent, characterizing all licensed vaccines as safe and dismissing information to the contrary as 'unreliable, misleading and unscientific.' A query that one might legitimately pose in return, however, is whether massive lobbying by the pharmaceutical industry has rendered parliamentarians incapable of impartiality."
The EU-Pharma claw is squeezing tighter.
The citizens of Europe are in the grip.
Freedom of choice is at stake.
Health is at stake.
The official iron-fisted stance on vaccines—"safe and effective beyond question or doubt"—is fascism personified.
The EU will not back down.
Therefore, the answer is: exit the EU.
Leave it in the dust.
The EU vision of a United Europe is the old Nazi plan in a new suit.
First came the common market, which eventually morphed into a political framework of governance of European nations from above.
That is now a reality.
As predicted by many analysts, this structure—friendly and encouraging on the surface—has enacted a tidal wave of rules and regulations to choke the population.
And now, injection of toxic substances (e.g., aluminum, formaldehyde) in the bodies of millions. Ordered. Mandated. If the EU has its way.
Line up.
Take your shots.
"The science is settled."
One of Europe's most important 20th-century political analysts, Ivan Illich, wrote these explosive words in 1977:
"The combined death rate from scarlet fever, diphtheria, whooping cough and measles among children up to fifteen shows that nearly 90 percent of the total decline in mortality between 1860 and 1965 had occurred before the introduction of antibiotics and widespread immunization. In part, this recession may be attributed to improved housing and to a decrease in the virulence of micro-organisms, but by far the most important factor was a higher host-resistance due to better nutrition." (Medical Nemesis, Bantam Books)
Illich is only one of the many critics of 

vaccination

 the EU has studiously chosen to ignore, in its pursuit of establishing a pharmaceutical empire.
The EU also chooses to trample on freedom without a second thought—on its own continent, where once a struggle of centuries birthed freedom in the West.