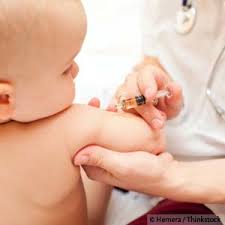 1. Massive flu outbreak? Here's the real story the media won't touch. The lies, the hoax, the scandal.

In case you haven't been following the uproar over the flu outbreak, you've missed the fact that…
Health authorities admit this year's flu vaccine is only 10% effective.
But of course, they urge you to take the vaccine anyway.
Why is this year's vaccine ineffective?
Because it's made using chicken eggs, and researchers have discovered that the flu virus—which is placed in the vaccine—mutates in chicken eggs.
Therefore, by the time a person takes the flu shot, he's not being protected against this year's seasonal flu virus.
He's being protected against a mutated virus that isn't causing the flu this year.
This is the conventional explanation.
If you think it's the whole story, I have condos for sale on the moon.
You see, vaccines have been made using chicken eggs—not just this year—but for the past 70 years.
That would mean the flu vaccine has been ineffective for decades.
Healthline.com:
"The majority of flu vaccines are grown in chicken eggs, a method of vaccine development that's been used for 70 years."
But wait. There's more. Much more. I'll break it down into several scandals.
SCANDAL ONE (I covered this the other day): Dr. Peter Doshi, writing in the online BMJ (British Medical Journal), reveals a monstrosity.
As Doshi states, every year, hundreds of thousands of respiratory samples are taken from flu patients in the US and tested in labs.
Here is the kicker: only a small percentage of these samples show the presence of a flu virus.
This means: most of the people in America who are diagnosed by doctors with the flu have no flu virus in their bodies.
So they don't have the flu.
Therefore, even if you assume the flu vaccine is useful and safe, it couldn't possibly prevent all those "flu cases" that aren't flu cases.
The vaccine couldn't possibly work.
The vaccine isn't designed to prevent fake flu, unless pigs can fly.
Here's the exact quote from Peter Doshi's BMJ review,

"Influenza: marketing vaccines by marketing disease" (BMJ 2013; 346:f3037):
"…even the ideal influenza vaccine, matched perfectly to circulating strains of wild influenza and capable of stopping all influenza viruses, can only deal with a small part of the 'flu' problem because most 'flu' appears to have nothing to do with influenza. Every year, hundreds of thousands of respiratory specimens are tested across the US. Of those tested, on average 16% are found to be influenza positive."
"…It's no wonder so many people feel that 'flu shots' don't work: for most flus, they can't."
Because most diagnosed cases of the flu aren't the flu.
So even if you're a true believer in mainstream vaccine theory, you're on the short end of the stick here.
They're conning your socks off.
The basic flu symptoms—cough, fever, chills, sore throat, muscle aches, weakness—can be caused by a variety of factors that have nothing to do with a flu virus.
SCANDAL TWO: In December of 2005, the British Medical Journal (online) published another shocking Peter Doshi report, which created tremors through the halls of the Centers for Disease Control (CDC), where "the experts" used to tell the press that 36,000 people in the US die every year from the flu.
"[According to CDC statistics], 'influenza and pneumonia' took 62,034 lives in 2001—61,777 of which were attributable to pneumonia and 257 to flu, and in only 18 cases was the flu virus positively identified."
You see, the CDC has created one overall category that combines both flu and pneumonia deaths.
Why do they do this?
Because they disingenuously assume that the pneumonia deaths are complications stemming from the flu.
This is an absurd assumption. Pneumonia has a number of causes.
But even worse, in all the flu and pneumonia deaths, only 18 revealed the presence of an influenza virus.
Therefore, the CDC could not say, with assurance, that more than 18 people died of influenza in 2001. Not 36,000 deaths. 18 deaths.
Doshi continued his assessment of published CDC flu-death statistics:

"Between 1979 and 2001, [CDC] data show an average of 1348 [flu] deaths per year (range 257 to 3006)." These figures refer to flu separated out from pneumonia.
This death toll is obviously far lower than the old parroted 36,000 figure.
However, when you add the sensible condition that lab tests have to actually find the flu virus in patients, the numbers of flu deaths plummet even further.
In other words, it's all promotion and hype.
"Well, uh, we used to say that 36,000 people die from the flu every year in the US. But actually, all we can prove is about 20 deaths. However, we can't admit that, because if we did, we'd be exposing our gigantic psyop. The whole campaign to scare people into getting a flu shot would have about the same effect as warning people to carry iron umbrellas, in case toasters fall out of upper-story windows…and, by the way, we'd be put in prison for fraud."
SCANDAL THREE: The so-called Swine Flu pandemic of 2009. This one is a real eye-opener.
The CDC was caught with its pants down.
Swine Flu was hyped to the sky by the CDC.
The Agency was calling for all Americans to take the Swine Flu vaccine.
Remember?
The problem was, the CDC was concealing a very dirty secret.
At the time, star CBS investigative reporter, Sharyl Attkisson, was working on the Swine Flu story.
She discovered that the CDC had secretly stopped counting cases of the illness—while, of course, continuing to warn Americans about its unchecked spread.
Understand that the CDC's main job is counting cases and reporting the numbers.
What was the Agency up to?
Here is an excerpt from my 2014 interview with Sharyl Attkisson:
Rappoport

: In 2009, you spearheaded coverage of the so-called Swine Flu pandemic. You discovered that, in the summer of 2009, the Centers for Disease Control, ignoring their federal mandate, [secretly] stopped counting Swine Flu cases in America. Yet they continued to stir up fear about the "pandemic," without having any real measure of its impact. Wasn't that another investigation of yours that was shut down? Wasn't there more to find out?
Attkisson: The implications of the story were even worse than that. We discovered through our FOI efforts that before the CDC mysteriously stopped counting Swine Flu cases, they had learned that almost none of the cases they had counted as Swine Flu was, in fact, Swine Flu or any sort of flu at all! The interest in the story from one [CBS] executive was very enthusiastic. He said it was "the most original story" he'd seen on the whole Swine Flu epidemic. But others pushed to stop it [after it was published on the CBS News website] and, in the end, no [CBS television news] broadcast wanted to touch it. We aired numerous stories pumping up the idea of an epidemic, but not the one that would shed original, new light on all the hype. It was fair, accurate, legally approved and a heck of a story. With the CDC keeping the true Swine Flu stats secret, it meant that many in the public took and gave their children an experimental vaccine that may not have been necessary.
—end of interview excerpt––
I'll add a few details.
It was routine for doctors all over America to send blood samples from patients they'd diagnosed with Swine Flu, or the "most likely" Swine Flu patients, to labs for testing.
And overwhelmingly, those samples were coming back with the result: not Swine Flu, not any kind of flu.
That was the big secret.
That's what the CDC was hiding.
That's why they stopped reporting Swine Flu case numbers.
That's what Attkisson had discovered.
That's why she was shut down.
Because about three weeks after Attkisson's findings were published on the CBS News website, the CDC, obviously in a panic, decided to double down.
If one lie is exposed, tell an even bigger one. A much bigger one.
Here, from a November 12, 2009, WebMD article is the CDC's response: "

Shockingly, 14 million to 34 million U.S. residents – the CDC's best guess is 22 million – came down with H1N1 swine flu by Oct. 17 [2009]." ("22 million cases of Swine Flu in US," by Daniel J. DeNoon).
Are your eyeballs popping?
They should be.
In the summer of 2009, the CDC secretly stops counting Swine Flu cases in America, because the overwhelming percentage of lab tests from likely Swine Flu patients shows no sign of Swine Flu or any other kind of flu.
There is no Swine Flu epidemic.
Then, the CDC estimates there are 22 MILLION cases of Swine Flu in the US.
So now…when health officials begin waving red flags and raising alarms about a current viral flu outbreak, it would be more than reasonable to demand they answer questions about their past lies and deceptions.
Unless you just want to take them at their word.
2. Dr Judy Wilyman Report: Newsletters # 184, #185, # 187
Newsletter 184
Sydney Lord Mayor, breaches her Duty of Care to the Australian Public
11 December 2017
On 20 November 2017 Clover Moore, the Lord Mayor of the City of Sydney falsely framed my university research as "anti-vaccination" instead of describing it as the risks of a medical intervention.
This is a crime for human health because it is a medical intervention that is given to healthy people and all of the risks and benefits of vaccination must be scrutinised before it is mandated in healthy populations.
My PhD thesis describing the adverse events to vaccines has been accepted and published by the University of Wollongong because it provides the scientific evidence and arguments for the risks of this procedure.  Yet Australian journalists and public servants are falsely stating it is not evidence-based.
Public servants, journalists, politicians and doctors who label this university research as "anti-vaccination" are breaching their duty of care to the public. Tanya Plibersek, Labor's Health Minister in 2012 has also breached her duty of care to the public by designing public health policy in 2012/13 through a petition on a lobby group website – Mamamia website.
The Mamamia website and Murdoch News Ltd papers are a mouth piece for the industry pro-vaccine lobby groups (listed below) and they allow industry activists and journalists, without qualifications in immunology or vaccination science, to promote vaccines to the public using false information.
Clover Moore and the City of Sydney Council, stated that my university research should not be presented in public forums in Australia. This is an example of the suppression of scientific debate that is occurring in Australia today and the loss of freedom of speech.
The Australian government's vaccination policies have been influenced by the pharmaceutical companies through the funding of medical journals and donations to the government and the lobbying of politicians by industry associated lobby groups – including The Australian Skeptics Inc and their offshoot Stop the Australian Vaccination Network (SAVN), The Friends of Science in Medicine and the Public Health Association of Australia (PHAA).
Currently the industry-funded University of Wollongong is allowing the President of the PHAA, Professor Heather Yeatman, who has no qualifications in immunology or vaccination science, to promote false claims about vaccine safety and efficacy on its website. This promotion by Heather Yeatman was published on the UOW website one week after my PhD was accepted in January 2016. The conflicts of interest of the PHAA with industry funding and research are described below.
The UOW academics who have signed their names to this promotion have never researched vaccines or vaccination policy and they have also refused to publicly debate this topic. As have all of Australia's public health officials and politicians prior to the introduction of mandatory and coercive vaccination policies in January 2016 – a time when all infectious diseases were a low risk in the Australian community and when there was no legislation in any Health Act to support mandatory vaccination for any Australian citizen – and hence no justification for mandatory and coercive policies in Australia.  
So why has Australia now got social welfare policies that discriminate against healthy children for welfare benefits and access to childcare, which is based upon receiving 24 doses of vaccine before one year of age and regular boosters thereafter? 
Similarly, John Cunningham, a medical doctor (with no qualifications in immunology or vaccination science) and leader of the SAVN and FSM industry-associated lobby groups, was permitted to misuse the University of Wollongong's complaint procedures to make baseless allegations about my university research. This has been done in an orchestrated campaign in the mainstream media and on social media from 2012 – 2016 that was designed to discredit my academic research on Australia's vaccination policies.
John Cunningham was awarded an Order of Australia Medal (OAM) for his contribution to "Science and Immunisation" on the 26 January 2016 – just after he made an orchestrated attack on my university research with false and misleading information in Murdoch's News Ltd papers. This conduct by a medical professional is currently being investigated by the Australian Health Practitioner's Regulatory Authority (AHPRA).
Cunningham's OAM was promoted by the Australian Skeptics Inc  –  a lobby group with corporate ties and 4,000 members/subscribers who are mostly not scientists. This is an organisation that has a powerful influence in the Australian media and government institutions on scientific topics.
Other journalists such as Kylar Lousikian (Murdoch's News Ltd papers) and Cathy O'Leary (The West Australian) have also been given awards in journalism even though they have made false claims about my vaccination research in the mainstream media.
The University of Wollongong's policy does not require that it rectify the public record when journalists and non-experts in the field  make false claims about my PhD research in the mainstream media. This has forced me to set up a website  – Vaccination Decisions – and this newsletter to rectify the academic record.
Here is an article that describes the corruption and criminality that can occur in the State-Pharmaceutical complex with the intensification of neoliberlaism in health policies. It is titled "Immunity and Impunity: Corruption in the State-Pharma Nexus" by P. Rawlinson, Western Sydney University, Australia.
Please take the time to read these links (and information below) that describe how the Australian public is being manipulated by false information about vaccine safety and efficacy through the influence of the pharmaceutical companies in our institutions. it is also being manipulated by a government $5.5 million "immunisation education campaign" that is using pharmaceutically funded and researched information to "counter the views of the anti-vaccination lobby.." states the Australian government.
Education or propaganda? It is time to speak up on this issue.
Newsletter 185
Corporate Lobby Groups Censoring Vaccination Debate in Australia
18 December 2017
On 20 November 2017 the City of Sydney Council removed the promotion of a presentation of university research on vaccination from the Sydney events page. This was done on the basis that they were making a "judgement call" for the health and well being of the population.
This is Orwellian because the opposite is true; denying the public a discussion of evidence-based research from a university is a danger to the health and well-being of the population. So is framing the debate as "anti-vaccination" instead of an assessment of the risks of a medical intervention. 
The Australian government's vaccination policies have removed human rights in Australia without public concern or acknowledgement because the risks of vaccines are being framed by powerful lobby groups as "anti-vaccination".
In 2016 the religious freedom to refuse the use of 16 vaccines (~51 doses of vaccines) in children – a medical intervention in healthy people – was removed (including conscientious and philosophical objection) for all Australians who rely on welfare benefits or access to childcare centres for early childhood education.
This policy that is not based on scientific evidence will soon be extended to all adults and recorded on the Australian Immunisation Register.
University research is by nature evidence-based information yet my PhD thesis on the control of infectious diseases has been the subject of a smear campaign in the mainstream Australian media and on social media.
This has been organised by subscribers/members of corporate lobby groups – the Australian Skeptics Inc (Stop the Australian Vaccination Network (SAVN)),Friends of Science in Medicine (FoSM) and the Public Health Association of Australia (PHAA).
Here is a video of Richard Di Natale, the leader of the Greens Party in Australia, declaring his support for the Stop the Australian Vaccination Network (SAVN) in the Australian parliament.
The individuals he supports in this video were investigated by the police for sending abusive texts and phone calls to Meryl Dorey, the founder of the grassroots consumer group – the Australian Vaccination Network (AVN) – a parent group that wants a debate on the risks of vaccination and children's health.  
There are many blogs on social media run by the SAVN / Australian Skeptic Inc lobby group members/subscribers that ridicule and defame with impunity anyone who speaks about the risks of vaccines in Australia.
The SAVN lobby group even runs a Hall of Shame for academics, parents or professionals who present the medical risks of vaccines.
The issue of industry lobby groups using university policies and mainstream/social media to defame student research was reported to the NSW Ombudsman over 12 months ago but no action has been taken.
Public health can only be protected if the academic arguments are debated and if children's health is the primary concern in this policy.
Here is a link to the letter I sent to Clover Moore, Lord Mayor of Sydney (12 December 2017), regarding her censorship of the academic information on the control of infectious diseases and vaccination. Science needs to stand up to scrutiny by all stakeholders before human rights can be removed.
This letter provides evidence of how these corporate lobby groups are influencing politicians, public servants and journalists with false and misleading information to promote corporate interests in government policies.
Open Letter to City of Sydney, Lord Mayor, Clover Moore and copied to UOW academics:
12 December 2017
To Lord Mayor Clover Moore and UOW academics
Re The Censoring of an Academic Presentation on Vaccination from the City of Sydney events page on 20 November 2017 
Dear Lord Mayor Clover Moore,
I would like to say how disappointed I was that you attempted to censor the event where I was presenting my academic research. Our event was titled "Let's talk about Vaccination" (20 November 2017 in Sydney). Your comments amount to the removal of freedom of speech in a democratic country. This issue is about the risks of a medical intervention for healthy people not "anti-vaccination".
In the media article (NewDaily 19.11.17) that attempted to censor this event I note that Rachael Dunlop is quoted. Are you aware that she has been the vice-president of the NSW committee of the Australian Skeptics lobby group and also a member of the Friends of Science in Medicine (FoSM) lobby group.  The Australian Skeptics and FoSM are lobby groups with links to corporations.
Rachael Dunlop has no publications in the history of infectious diseases or vaccination science or politics and she runs a blog (like many other Skeptic subscribers/members) that uses abuse and ridicule to present her arguments.
It is titled "The Skeptics Book of Pooh Pooh" 
In 2009 she defaced a poster that I presented to health professionals at the Australian Health Promotion Association (AHPA) Conference in Perth with false information and published it on her Skeptics blog.
Please see the original poster and the defaced poster attached.
Our event on 20 November was describing the worldwide concerns about vaccine safety that are being debated in many countries (but not Australia) because our media is quoting people who are not qualified to speak on this health issue. A $5.5 million "education "campaign on immunisation by the Australian government amounts to a propaganda campaign if you censor the medical literature on the risks of vaccination as "anti-vaccination".
My academic research is presenting the scientific arguments and evidence for the risks of this medical intervention and all the risks and benefits must be scrutinised by the public – the main stakeholder in this policy – before they are enforced upon us.
Please take the time to read my newsletter 184 that describes how freedom of speech in Australia is being lost because of the influence of powerful corporate lobby groups in our media and institutions. The Australian public is very concerned about the discrimination in social welfare policies that is now dividing families with coercive medication and causing significant anxiety in the community. We are also concerned about the loss of freedom of speech in Australia.
Newsletter 184 Sydney Lord Mayor Clover Moore breaches her Duty of Care to the Australian Public 
Yours Sincerely,
Judy Wilyman PhD
Newsletter 187
University of Wollongong Research shows Australia's Vaccination Policies are Harming Human Health
12 January 2018
The proof that vaccines have not been adequately tested for safety and efficacy is provided in my PhD thesis published by the University of Wollongong (UOW). The UOW would be breaching academic integrity if they were allowing my research to provide unsupported arguments that could harm human health.
Yet even as the UOW stands by this research we have seen attempts to suppress my research instead of debating the arguments. Notably, there are no UOW academics, Australian government public health officials or medical doctors who have publicly debated this research and this is endangering public health in Australia.
My PhD thesis is titled "A critical analysis of the Australian government's rationale for its vaccination policy' and it provides academic arguments that show the government's schedule of 16 vaccines is the most likely cause of the illnesses and many deaths that are being observed in todays children. To date the arguments I have provided have not been refuted with hard evidence and this is why the University of Wollongong (UOW) is standing by this research.
Yet the Australian media is permitting individuals to denigrate my university research with false information and this is resulting in a culture of ignorance – in politicians and the public – that is dangerous to public health. This is described as the 'social production of ignorance through the publication of inaccurate or misleading information' (Agnotology) and it is described in Chapter 8 of my PhD thesis. Here is the summary of Chapter 8 of my thesis and here is a link to the evidence in Chapter 8 that shows false and misleading claims are underpinning Australia's coercive and mandatory vaccination policies.
Please also investigate Pixie Seymour's 'Agnotology in Vaccines' published in 2017. This book will help you understand how the political system in Australia has resulted in health policies that protect industry interests and not public health.
My PhD research shows that Australia's mandatory and coercive vaccination polices in Social Welfare legislation will harm human health and the political decision-makers of the No Jab No Pay/Play policies will be liable for the harm these policies will cause. This legislation will also discriminate against healthy children for enrolment into childcare and preschool centres, i.e. they are discriminating in early childhood education.
My thesis concludes that the Australian government has not proved that the National Immunisation Program (NIP), that recommends vaccines against 16 diseases, is not causing the significant increase in chronic illness (including autism) that has occurred simultaneously in children as the vaccination program has expanded.If these facts concern you please write to the UOW Vice-Chancellor, Paul Wellings, to ask why UOW academics and medical professionals will not publicly debate my vaccination research in an open forum. This is contrary to the charter of universities.
In October 2015 a vaccination forum was organised at the University of Technology Sydney (UTS) to discuss the public's concerns about the government's new mandatory and coercive vaccination legislation that was implemented on 1 January 2016.
The video link below names ~ 45 Australian government representatives and public health officials that declined to attend this forum to present the case for mandating vaccines in social welfare legislation. The forum was titled Questions and Answers: No Jab No Pay/Play Policy.
This presentation explains how this policy is a danger to human health and how it breaches fundamental human rights – including the Nuremberg Code, the Geneva Convention and the Rights of the Child. It also shows how government's have reversed the precautionary principle to protect industry interests in government policies and not the health of the population. Some people may call this a crime against humanity and civil action will be taken to protect our rights.
Currently there is a federal government review of religious freedoms in Australia but please note that religious freedoms with regard to childhood vaccinations have already been removed. This was done in 2016 with the implementation of No Jab No Pay policies. Along with the removal of conscientious objection and philosophical objections to what is injected into the human body in vaccines. Some of these ingredients are listed below. 
The Australian government has not stated whether the submissions for this review (due by 31 January) will be made public. It has also not clarified if anonymous submissions will be published for open public assessment of the arguments.
Dr. Judy Wilyman
Bachelor of Science, University of NSW
Diploma of Education (Science), University of Wollongong
Master of Science (Population Health), Faculty of Health Sciences, University of Wollongong.
PhD in The Science and Politics of the Australian Government's Vaccination Program, UOW School of Social Science, Media and Communication (re-named the School of Humanities and Social Inquiry in 2014).
3. World Mercury Project: A Lone FDA Scientist Could End the Autism Epidemic
Jan. 10th, 2018
It's hard to put Dr. Shaw's work in proper context. Our public health officials, signing off on a massive growth in the number of vaccines given to children, and therefore massive growth in the amount of injected aluminum, had never conducted biological studies to assess the safety of aluminum, which allowed Dr. Shaw to do something groundbreaking in 2007.
It also raises an obvious question: what have our regulatory agencies been relying upon to assess the safety of injected aluminum?
The answer: a single study published in 2011 by Dr. Robert J. Mitkus in the journal Vaccine.
About Dr. Mitkus
Dr. Robert J. Mitkus is a Computational Toxicologist in the Center for Biologics Evaluation and Research at the FDA. He's held that position since 2010. He's also an adjunct professor in the School of Public Health at the University of Maryland. Previously, Dr. Mitkus was a "Mammalian Toxicologist" for the EPA, he received a Ph.D. in Toxicology from the University of Maryland in 2004.
Dr. Mitkus' published study, "Updated aluminum pharmacokinetics following infant exposures through diet and vaccination" from 2011 is the Gold standard and the primary document the FDA relies upon to declare injected aluminum safe for use in infants. It is, quite literally, the SOLE defense the FDA and CDC cite for any concerns raised about injected aluminum. In fact, Dr. Mitkus' study was in part a response to safety concerns about aluminum, as he writes in the Abstract of his study:
"Because concerns have been expressed by the public that aluminum in vaccines may pose a risk to infants, we developed an up-to-date analysis of the safety of aluminum adjuvants."
As you can guess, Dr. Mitkus' paper gave aluminum the "all clear" sign.
"…for infants, our study demonstrates that there is little risk for aluminum toxicity following immunizations administered according to ACIP recommendations even with maximal exposures to aluminum adjuvant. For the general population of infants, who receive less than the maximal dose, the risk is even lower."
To the layperson, this study would probably be reassuring. To scientists who are closely studying the issue of injected aluminum adjuvant, and particularly to scientists who are doing their own biological studies of aluminum adjuvant, Dr. Mitkus' study is somewhere between a professional disgrace and a fraudulent disaster, but I'll let them explain.
Aluminum: A Primer
Recent science, completed all over the world, is pointing the finger at aluminum adjuvant injected into newborns as the probable cause of autism. Here's a simple graphic to explain what has been learned:
Source: Vaccine Papers
I have written extensively about this topic, most recently just a few weeks ago.

In a nutshell, scientists all over the world have learned the following about aluminum adjuvant, most of it since 2010 (not a single one of these new discoveries or published studies was considered in Dr. Mitkus' paper).
So, versus ten years ago, scientists now know that aluminum adjuvant, when injected, can 1) impair brain development, 2) remain in the brain much longer than thought, 3) is brought into the brain by macrophages that grab the aluminum from the vaccine injection site and recirculate it, 4) may actually be worse when injected in small doses repeatedly (like it's done during vaccination), and 4) there's remarkably high levels of aluminum in the brains of people diagnosed with autism.Dr. Chris Exley, the author of this most recent study (#5, and the subject of my recent article) was so moved by the results of his study he said the following:
"I did not see a role for aluminum in autism. And I didn't see a role for aluminum in vaccines in autism. I have to change my mind now on both of these. I have to change my mind that aluminum has a role in autism, I believe it now does. Now, because I have seen the same cells that we will see at an injection site carrying a cargo of aluminum into the brain tissue of individuals who died with autism I would now say that we have to think very carefully about who receives a vaccine that includes an aluminum adjuvant. We need to think carefully, is this vaccine a life-saving vaccine or not? If it isn't, don't have it with an aluminum adjuvant."
That's Dr. Chris Exley. He's arguably the world's leading expert on aluminum neurotoxicology. He just said he'd shy away from any vaccines containing aluminum. He now also believes "aluminum has a role in autism." These are revolutionary things for scientists to be saying, and they're being said by the leading scientists in their field.
Dr. Chris Exley discusses his study
One of the other leading aluminum scientists, Dr. Romain Gherardi, went on T.V. in France recently to talk about his work, the work that found vaccine aluminum showing up in the brain, and staying there. He was a lead or co-author of all three of the papers from France I cited above. Just listen:
Dr. Romain Gherardi
I wanted you to get a feel for Drs. Gherardi and Exley, and to hear from them directly. I want you to understand that these are two of the leading aluminum scientists in the world. I need you to appreciate the "weight" of their words, because then my comment makes more sense:
If science were pro wrestling, then Drs. Gherardi and Exley just body-slammed Dr. Robert Mitkus and his 2011 study so badly, he may never get up off the canvas.
Dr. Mitkus' Paper — scientists are "empty handed"
What would be lost on the average layperson trying to make some sense of Dr. Mitkus' work is the reality that the only biological science Dr. Mitkus considered in making his safety assessment was a single study that infused (rather than injected) aluminum citrate (rather than aluminum hydroxide) into adults (rather than babies). At least Mitkus acknowledges this difference in the paper, noting "The determinations of the kinetics of aluminum retention by Priest were based on experiments where human volunteers were given an intravenous injection of aluminum citrate. For vaccines, the injection is intramuscular, the aluminum is in an insoluble form (e.g., as the phosphate or hydroxide of aluminum), and muscle at the site of injection is considered to be a storage depot for aluminum." It's hard to put this seemingly minor detail in proper context:
In no other drug on the planet (except for vaccines) would safety standards ever be determined without using the actual product (aluminum hydroxide) administered in the proper way (intramuscular injection), into the proper patient population (infants). Of course, we now know that doing so has triggered devastating results (just ask Dr. Shaw, above).
Vaccine Papers, an excellent resource on this topic, provides some additional perspective on Dr. Mitkus' study, citing one of its "fatal flaws":
"The MRL [minimal risk level for aluminum] is derived from feeding experiments with aluminum salts, not experiments with injected aluminum adjuvant. The safety of injected aluminum adjuvant must be determined from experiments with injected aluminum adjuvant (insoluble and persistent), not ingested, water-soluble aluminum. Scientific studies have established that injected aluminum adjuvant has unique toxic properties and ways of moving around the body ("kinetics") that are not the same as ingested water-soluble aluminum."
And, Vaccine Papers provides a final refutation:
"Mitkus 2011 is the best scientific evidence vaccine promoters have for defending Al adjuvant safety. It is fatally flawed and incredibly bad. It is not based on any toxicity experiments with actual Al adjuvant. It ignores key studies that contradict the assumptions it is based on. And yet, government agencies (FDA, CDC) and vaccine promoters cite it as powerful and conclusive evidence of safety. Aluminum adjuvant nanoparticles are very different from dissolved aluminum ions. Consequently, the only scientifically-valid way to establish the safety of injected aluminum adjuvant, is by experiments with injected aluminum adjuvant. Studies of ingested, soluble aluminum salts cannot establish the safety of Al adjuvant. Models of only dissolved aluminum cannot be used to determine the toxicity of the particles.Ignoring the toxicity of Al adjuvant particles is scientifically indefensible. Why do the vaccine promoters rely on oral-ingestion studies to defend Al adjuvant safety? It is because they have no experimental research showing that injecting Al adjuvant is safe! They are empty-handed."
In 2016, Neil Miller published a study in the Journal of American Physicians and Surgeons called "Aluminum in childhood vaccines is unsafe" where he too disassembled Dr. Mitkus' study, stating it had "major flaws" including the fact that Dr. Mitkus studied "dietary aluminum fed to mice" and reiterated that, "to determine the safety of injected aluminum, scientists must conduct experiments with injected — not ingested — aluminum." Miller concluded:
"Aluminum adjuvants are added to several vaccines to elicit a more robust immune response and increase vaccine efficacy. Infants and young children throughout the world receive high quantities of aluminum from multiple inoculations. Incremental changes to the vaccination schedule during the past several years significantly increased the quantity of aluminum in childhood shots. Numerous studies provide compelling evidence that injected aluminum can be detrimental to health. Aluminum is capable of remaining in cells long after vaccination and may cause neurologic and autoimmune disorders. During early development, the child's brain is more susceptible to toxins and the kidneys are less able to eliminate them. Thus, children have a greater risk than adults of adverse reactions to aluminum in vaccines."
The Body-Slam: "Critical analysis of reference studies on the toxicokinetics of aluminum-based adjuvants"
Just one week ago, this highly critical study of the safety standards used for vaccine aluminum adjuvant was published in the Journal of Inorganic Biochemistry. The study, "Critical analysis of reference studies on the toxicokinetics of aluminum-based adjuvants" addressed the limitations of studies relied upon, in particular Dr. Mitkus' study, by both the FDA and the CDC, to declare vaccine aluminum "safe" to be injected into children. The study authors included the aforementioned Dr. Romain Gherardi, and Dr. Chris Exley. They explained:
"To date, aluminum adjuvants per se have, perhaps surprisingly, not been the subject of any official experimental investigation, and this being in spite of the well-established neurotoxicity of aluminum."
The study authors also mention a laundry list of countries who have produced studies implicating aluminum-containing vaccines in chronic illness:
"The occurrence of myalgia and arthralgia, chronic fatigue and neurological disorders following multiple injections of aluminum-containing vaccines against hepatitis B, tetanus and human papilloma virus (HPV) has been reported in many countries: Australia, Canada, Denmark, France, United Kingdom, Italy, Israel, Japan, Mexico, Portugal, and USA."
The study authors made many of the same criticisms of Dr. Mitkus' work that I have shared with you above from Vaccine Papers and Neil Miller. But, they did so in a prestigious journal, and they did so with the weight of their collective backgrounds. It would be a bit like Warren Buffet telling you that your business is a poor investment. The gist of their paper? None of the studies done to date on aluminum safety would properly answer if aluminum is in fact safe. (Remember, in all cases, the study authors of this paper have done their own biological studies of aluminum adjuvant, and found it to be highly neurotoxic.) Their conclusion:
"Both paucity and serious weaknesses of reference studies strongly suggest that novel experimental studies of Al adjuvants toxicokinetics should be performed on the long-term, including both neonatal and adult exposures, to ensure their safety and restore population confidence in Al-containing vaccines."
Words like "paucity" and "serious weaknesses" are not words you want to hear when you are the CDC or the FDA, certifying that something is safe when it appears that's not remotely true. Dr. Mitkus, are you listening?
The "Big 6" of aluminum science have stepped forward, changing everything
At great potential cost to their careers, it appears that six scientists — none American — have stepped forward to sound the alarm loudly about the extreme danger of aluminum, and perhaps initiate a reckoning of the true cause of the autism epidemic once and for all. Dr. Chris Exley of Keele University; Drs. Romain Gherardi and Guillemette Crepea of Université Paris Est Créteil; Drs. Christopher Shaw and Lucija Tomljenovic of the University of British Columbia; and Dr. Yehuda Shoenfeld of Tel Aviv University have all contributed to the understanding we now have of aluminum, and the way it appears uniquely able to trigger immune activation events in the brains of certain children, leading to autism. Looking at some of their quotes collectively will help you appreciate how bold their statements really are. This new scientific understanding of aluminum changes everything. For me personally, I feel like I finally have a plausible explanation for what happened to my son.
"Now, because I have seen the same cells that we will see at an injection site carrying a cargo of aluminum into the brain tissue of individuals who died with autism I would now say that we have to think very carefully about who receives a vaccine that includes an aluminum adjuvant. We need to think carefully, is this vaccine a life-saving vaccine or not? If it isn't, don't have it with an aluminum adjuvant."—Dr. Chris Exley, Keele University (England), 2017
"Concerns about its [alum's] safety emerged following recognition of its unexpectedly long-lasting biopersistence within immune cells in some individuals, and reports of chronic fatigue syndrome, cognitive dysfunction, myalgia, dysautonomia and autoimmune/inflammatory features temporally linked to multiple Al-containing vaccine administrations…In the context of massive development of vaccine-based strategies worldwide, the present study may suggest that aluminium adjuvant toxicokinetics and safety require reevaluation." — Dr. Guillemette Crépeaux, Ecole Nationale Vétérinaire d'Alfort (France), 2016
"Thus alum and other poorly biodegradable materials taken up at the periphery by phagocytes circulate in the lymphatic and blood circulation and can enter the brain using a Trojan horse mechanism similar to that used by infectious particles. Previous experiments have shown that alum administration can cause CNS [central nervous system] dysfunction and damage, casting doubts on the exact level of alum safety."- Dr. Romain K. Gherardi, Université Paris-Est Créteil (France), 2015
"…it is somewhat surprising to find that in spite of over 80 years of use, the safety of Al adjuvants continues to rest on assumptions rather than scientific evidence. For example, nothing is known about the toxicology and pharmacokinetics of Al adjuvants in infants and children…Yet, in spite of these observations children continue regularly to be exposed to much higher levels of Al adjuvants than adults, via routine childhood vaccination programmes." — Dr. Chris Shaw, University of British Columbia (Canada), 2012
"continuously escalating doses of this poorly biodegradable adjuvant in the population may become insidiously unsafe, especially in the case of overimmunization or immature/altered blood brain barrier." — Dr. Romain Gherardi, Université Paris-Est Créteil (France), 2013
"Experimental research has showed that alum adjuvants have a potential to induce serious immunological disorders in humans. Thus, efforts should be put in clarifying the potential threat of alum-containing vaccines."- Dr. Yehuda Shoefeld, Tel-Aviv University (Israel), 2013
"The problem with vaccine- derived aluminum is really twofold: It drives the immune response even in the absence of a viral or bacterial threat and it can make its way into the central nervous system. It is not really a matter of much debate that aluminum in various forms can be neurotoxic." — Dr. Lucija Tomljenovic, University of British Columbia (Canada), 2013
What can Dr. Robert J. Mitkus do?
I firmly believe that Dr. Robert J. Mitkus, a federal employee of the FDA, can help unravel the autism mess. All he needs to do is tell the truth. He needs to admit that these scientists are right, that the paper being relied upon to vouch for the safety of injected aluminum that he wrote in 2011 is inadequate, in light of much more recent science about aluminum adjuvant, and that the regulatory agencies need to heed the warnings of these scientists, as they explained so eloquently in their recently published paper. It's time for honest scientists to step up and do the right thing.
Addendum:
Here are two slides developed by the website Vaccine Papers that help explain the aluminum-autism connection, you can get your own copy right HERE.