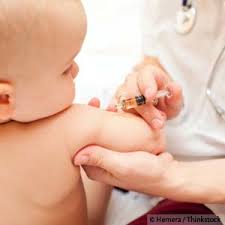 1. Dr Judy Wilyman Report: Newsletter #193 and #194
Newsletter 193 Medical Tyranny in Australia "Nurses must Promote Vaccines"
6 March 2018
Re UN Expert "Astonished" at the Tunbull Government's Anti-Democratic Slide  
In Australia the Medical Board of Australia (MBA) has removed the autonomy of doctors and nurses to advise their patients on vaccination based on their experiences and knowledge of vaccines.
This is being done by linking the promotion of government vaccination programs to their medical registration.
This is contrary to their own Good Practice Guidelines in medicine based on the Geneva Convention.
The MBA is restrcting the education of health professionals to selected studies that it claims is the "accepted" body of science on this topic and threatens them with de-registration if they discuss the risks of vaccines in their practice of medicine or in public forums and on social media.
This selected "education" leaves out the history of the decline of infectious diseases in developed countries and the serious adverse health outcomes / death to vaccines. This amounts to indoctrination not 'education'.
My university research that examines the medical literature on the history of infectious diseases in Australia shows that infectious diseases were not controlled by vaccines. 
Here is my response to the article 'Nurses told to Promote Vaccines' in the West Australian newspaper that exposes the myths (lies) that are being used to promote government vaccination policies.
These articles are being provided to the public by "medical editors" that do not have any medical or health qualifications.
Freedom in the use of vaccines in Australia has already been removed for many Australians.
This includes choosing a career in health (and other institutions) and eligibility for welfare benefits and early childhood education.  
The MBA is currently investigating doctors, some with 40 years experience of clinical practice in using vaccines, based on allegations that "they are undermining a protective health program".
Yet the MBA and the Australian Government did not provide evidence for the necessity to use 16 vaccines when they linked financial benefits to this intervention and removed conscientious and religious exemptions at the same time.
In contrast to this, the MBA will not investigate a doctor that has promoted false and misleading information about university research on vaccines and used inappropriate methods to denigrate this research.
This doctor, John Cunningham, who is the leader of the industry lobby group SAVN – known for its disrespectful debate of vaccines – was awarded an Order of Australia Medal in January 2016.
His award was stated to be for his contribution to "Science and Immunisation" yet this doctor is not specialised in immunisation and he does not have any publications on the control of infectious diseases, immunology or vaccination science. His conduct in promoting vaccination included denigrating university research in the Australian media with false information from 2014 – 2016.
A UN expert has declared his astonishment at the Turnbull government's anti-democratic slide and this includes the loss of freedom of speech in public health policies by academics and the gagging of health professionals, by the MBA, to speak about the risks of vaccines to their patients or on social media.
Or even to provide advice on the risks of vaccines to patients regarding their own specific genetic circumstances. How does this qualify as good medical practice?   
Newsletter 194 Film exposing the Dangers of HPV Vaccine wins Two Best Film Awards in Brisbane
13 March 2018
On 4 March 2018 the documentary film Sacrificial Virgins,won two investigative journalism awards at the WatchDog Film Festival (Brisbane, Australia) for its expose of the global concerns regarding the unproven HPV vaccines (Gardasil and Cervarix) that are being promoted to all adolescents (boys and girls) as a 'vaccine to prevent cervical cancer (cc)'.
This vaccine has not been proven to prevent any cervical cancer and the surrogate that scientists are using to claim that it will prevent cc is flawed. I have been revealing the dangers and global debate on this vaccine since 2011 (Newsletters 4 – 103) and in 2013 my research was published in the Infectious Agents and Cancer Journal and presented at two international cancer conferences in San Francisco and London. However, whilst the debate was gathering speed globally there has been a media blackout on this issue in Australia that still exists today.
Here is the reason why:
My article titled 'HPV vaccines have not been shown to be cost-effective in countries with comprehensive Pap screening and surgery' was published in the journal Infectious Agents and Cancer (June 12 2013 Vol 8: 21). This article provides evidence that the benefits of this vaccine are only speculative and that inadequate safety data has been collected.
Therefore the risks and benefits of this vaccine are still unknown yet it has been promoted to all Australian adolescents (11-13 years old) – boys and girls in school programs.
The Australian media has not reported accurately on this vaccine because SAVN / Australlian Skeptics industry activists – David Hawkes, Candice Lea and Matthew Berryman –  (one or more of whom do not have any background or qualifications in health or vaccination policies), provided false and misleading information in another article that was published at the same time in the Infectious Agents and Cancer Journal. Here are the non-evidence based claims that were published by these industry activists in 2013 that I have provided in Appendix 5 of my PhD thesis – Comment on the Hawke, Lea, and Berryman Paper.
In 2014 Dr. John Cunningham a spinal practitioner and SAVN industry lobby group activist, also presented false and misleading information about my HPV vaccine research in unsolicited emails to the public, journalists and to academics at the University of Wollongong (UOW) who were involved in my research.
These UOW academics were not required by UOW policies to correct the false information that was provided to the public, journalists and politicians in these emails.
The UOW email adresses visibly endorsed John Cunningham's false information giving the appearance that it was valid information. Consequently journalists denigrated my HPV research in the mainstream media based on false claims about this vaccine from SAVN / Australian Skeptic industry activists who have a powerful voice in the Australian media and with politicians.
Specifically Richard Di Natale – leader of the Greens who supported disreputable SAVN activists who are abusing and ridiculing parents and professionals (cyberbullying) that are concerned about childhood vaccinations in Australian government policies.
The University of Wollongong would be breaching academic integrity if they allowed my research to provide non-evidence based claims to the public that could harm human health.
Yet the UOW is allowing industry activists to promote false and misleading information about my research on vaccines with their policies that have enabled industry activists to harrass and vilify me in public debates of my university research whilst I was a student at UOW.
These UOW policies regarding the use of academic email addresses, the UOW logo and the UOW complaint procedures allow university student research to be denigrated by any member of the public with an appearance of support from the university.
This is a breach of the role of the universities in maintaining integrity in the promotion of academic knowledge and consequently it devalues Australian university degrees.
I have complained to the NSW ombudsman about university policies that allow UOW students to be publicly denigrated with false information using the UOW logo and harrassment through the misuse of UOW complaint procedures but the NSW Ombudsman would not investigate this issue.
I have also complained to the Australian Health Practitioners Regulatory Agency (AHPRA) requesting that they investigate Dr. John Cunningham for his conduct in fabricating allegations about university research and providing false and misleading information about my research on the HPV vaccine.
The AHPRA 's regulatory directive regarding the promotion of false and misleading health information states:
'Any published material and/or advice which is false, misleading or deceptive which is being distributed by a registered health practitioner (including via social media) may also constitute a summary offence under the National Law and could result in prosecution by AHPRA [Australian Health Practitioner Regulation Agency.]"
Despite this directive and others the AHPRA has refused on two occassions to investigate the conduct of Dr. John Cunningham in promoting false and misleading information about vaccination research to the public using inappropriate strategies.
Please watch the film Sacrificial Virgins to ensure that you have informed yourself about the pros- and cons- of using this, as yet unproven, HPV vaccine against cervical cancer because you will not get accurate information on vaccines through the Australian mainstream media.
Dr. Judy Wilyman
Bachelor of Science, University of NSW
Diploma of Education (Science), University of Wollongong
Master of Science (Population Health), Faculty of Health Sciences, University of Wollongong.
PhD in The Science and Politics of the Australian Government's Vaccination Program, UOW School of Social Science, Media and Communication (re-named the School of Humanities and Social Inquiry in 2014).  
Febrile seizures (also called febrile convulsions) occur in young children in conjunction with fever and are the most common type of childhood seizure. Somewhere between two and five percent of American children will have at least one febrile seizure by age five, and anywhere from 23% to 43% of those will experience a recurrence.
The incidence of both initial and recurrent febrile seizures is highest in children aged 14-18 months—which happens to be the same developmentally critical time period when young children receive up to nine vaccines for 13 different diseases. A sizeable body of evidence indicates that this synchronous timing is no coincidence, and that vaccines are risk factors for febrile seizures.
Not necessarily benign
In the past, child health experts regarded febrile seizures as mostly benign, but this relaxed attitude is now undergoing reconsideration as atypical "febrile seizure syndromes" become more common. In a study reported in the Annals of Neurology, almost one-fifth (18%) of children who experienced their first febrile seizure had prolonged seizures lasting, on average, 40 minutes.
These more complex febrile seizures, when prolonged and/or recurrent, greatly increase the risk of subsequent neurological disorders.
In animal models, investigators have observed long-lasting abnormalities in the cortex and hippocampus of adult animals that experienced complex febrile seizures during early developmental stages.
Research in humans has pointed to increased risk for Tourette syndrome and developmental delays following some types of febrile seizures.
Studies also have linked a form of prolonged seizure called febrile status epilepticus (5% to 9% of all febrile seizures) to subsequent temporal lobe epilepsy and hippocampal sclerosis.
Vaccines play a part
Studies published over the past two decades clearly indicate that certain vaccines and vaccine combinations "independently increase a child's risk of developing a febrile seizure."
This consistent finding has generated surprisingly little concern among most vaccine researchers, who dismiss the risk as "small."
However, the challenges to long-term neurological health associated with febrile seizures that occur at the very same young ages when children are receiving numerous vaccines highlight the importance of paying attention to vaccine-induced seizures.
The number of vaccines associated with increased febrile seizure risk is not insignificant.
These include:
In 2010, Australia "abruptly" suspended use of seasonal influenza vaccine in children at or under age five after many children experienced "unforeseen severe febrile reactions and febrile seizures" (5-7 seizures per 1000 doses of vaccine administered).
Extensive investigations failed to find a definitive cause for the unusual febrile responses but zeroed in on one particular manufacturer as the likely source.
The two vaccines produced by that manufacturer generated elevated fever in 23% to 37% of children aged 6-35 months, whereas fever estimates were about 5% for influenza vaccines produced by other manufacturers.
Post-marketing surveillance
Post-marketing surveillance studies play a critical role in accurately assessing the incidence of vaccine-related febrile seizures (or the incidence of any post-vaccination adverse event).
In a 2015 meta-analysis of post-MMRV febrile seizures, a review of clinical trial data (totaling about 40,000 subjects) showed no significant differences in vaccine-related febrile seizure incidence in children receiving MMRV (versus separate MMR and varicella vaccines), but when the investigators pooled eight large post-marketing studies that captured over 3.2 million subjects, they observed an approximately two-fold higher febrile seizure risk in children aged 10-24 months following the first MMRV dose.
The divergent findings from clinical trials versus post-marketing reports may be attributable to the methodological limitations of pre-licensure clinical trials—including relatively small sample sizes, narrow inclusion/exclusion criteria and limited power to spot uncommon or rare reactions or reactions with delayed onset.
(World Mercury Project also has described how vaccine manufacturers sometimes manipulate clinical trial data through statistical gimmicks and invalid comparisons.) In addition, vaccine safety studies report adverse events inconsistently and mostly do not investigate or identify risk factors for adverse events.
Respecting early-life vulnerability
Although vaccine proponents admit that it is important to "critically examine an intervention that is recommended for all infants" and accumulate "a solid body of knowledge" to ensure that the risk of serious adverse events is low, most researchers use linguistic parlor tricks to downplay observed risks.
Given that febrile seizures represent an estimated one in ten vaccine-related adverse events, they deserve more notice.
Even though only about 11% of all febrile seizures are attributed to vaccines, the widespread underreporting of adverse events means that this likely is an underestimate.
A 2010 study that focused on the functional consequences of early-life seizures observed that "the distinct age and specific maturational stage of the brain as a whole and of specific seizure-vulnerable regions are important determinants of seizure outcome" and that children who experience seizures at the youngest ages are most vulnerable to post-seizure neurological dysfunction.
Whether it is wise, therefore, to overwhelm infants' and toddlers' brains and immune systems with multiple combination vaccines that increase their risk of febrile seizures and other adverse outcomes is a topic that should be open for debate.
3. SMH: Flu shots mandatory for NSW medical staff in high-risk wards
Doctors and nurses in "high-risk" hospital wards must get the flu shot before June or they may be sacked, the NSW government has announced as part of its plans to stop a repeat of last year's influenza epidemic.
Health Minister Brad Hazzard said medical staff in wards such as neonatal, transplant and cancer must show they had been vaccinated by June 1 or they would be moved or forced to wear a mask.
If they resisted, they may be sacked.
"Last year's flu season was just diabolic. Anything that we can do to try and head that off has to happen," he said.
Health Minister Brad Hazzard is trying to prevent a repeat of last year's brutal flu season.
A total of  103,193 influenza cases were recorded in NSW public hospitals between January to November last year, almost triple the 2016 total of 35,537.
Professor Brad Frankum, president of the Australian Medical Association NSW, said he supported the policy, but added there was no need to invoke "draconian" measures about sacking staff.
He said a "significant" number of hospital staff weren't vaccinated against the flu, most likely because they mistakenly believed the vaccines weren't effective or influenza wasn't a serious enough illness.
"I'm not saying many would think that, perhaps some, but we've seen these very serious flu epidemics and deaths and there's no doubt influenza is a dangerous disease," he said.
"So perhaps it's just a little bit of ignorance or a lack of education in the past, but that awareness is growing and you won't find disagreement now. Vaccination is essential."
On Tuesday, Mr Hazzard launched a $1.75 million campaign called "Don't spread the flu – it's in your hands" to encourage people to get their jab early and clean their hands in an effort to save lives.
As part of the campaign, it will set up UV light "germ detectors" at some transport hubs and shopping centres so people can see how clean  their hands are.
"More than 650 people died in NSW from flu-like symptoms last year … it should be a wake-up call to the community to take steps to protect yourself and your loved ones," Mr Hazzard said.
"Get your flu shot early, cough into your elbow not your hands, wash your hands regularly and stay at home if you are sick."
The government expects to spend a record $22.75 million on immunisation programs in 2017-18, including $3.5 million for free flu shots to children up to five years of age.
Opposition health spokesman Walt Secord said the medical staff vaccination plan was a "no-brainer" and the government should urgently adopt a "North American-style approach" to limit the spread of influenza.
He said such a program would include large-scale free or subsidised vaccination programs for workplaces and schools, stronger hygiene practices in public places, a community education campaign, and encouraging self-exclusion from school or work.
"Last year, the Turnbull and Berejiklian governments were caught completely unprepared for the massive patient influx due to the worst flu season on record," he said.
"Clearly, they did not take the necessary steps to protect the community."
In January, the government announced it would spend $3.5 million this year to provide free flu shots for all NSW children between six months and five years of age.
How you can help fight the spread of flu:
Get your flu shot

Cough and sneeze into your elbow

Clean your hands

Stay home when sick